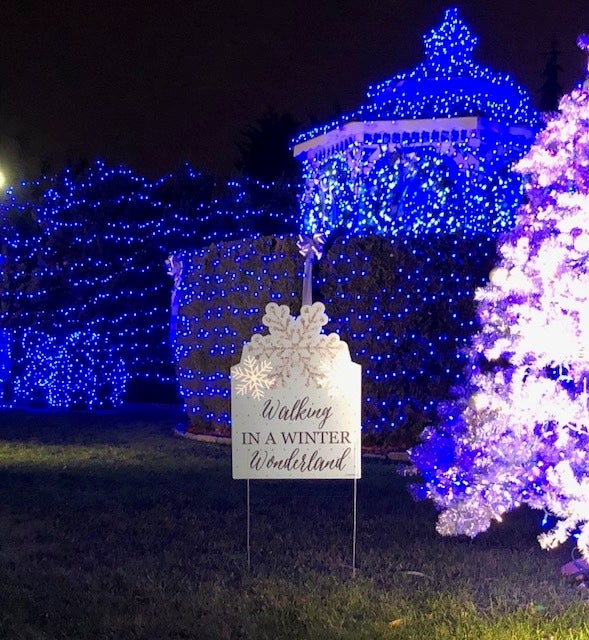 I usually write about dates for couples, but sometimes a date with your whole family can be even more fun. Here are a few ideas for interesting activities to do on a date with your kids and your husband or wife in New York this holiday season.
If you love Christmas lights, this is the place for you. For the third year in a row, we took the kids to this extravaganza. Dyker Heights is only 20 minutes from Manhattan in Brooklyn and it's definitely worth the trip. It even shows up on Waze! Make sure you go directly to the heart of the action-- from 11th to 13th Avenues and from 83rd to 86th Streets in Dyker Heights and you will see the most breathtaking array of lights and designs. Make sure you park your car and go by foot so you can get into the Christmas spirit and interact with all the other revelers. You will be in Instagram heaven here. Don't miss the house where Elmo recides, the house where they sell hot chocolate and cookies or the all white and blue house (my favorite this year)! This is fun for the whole family.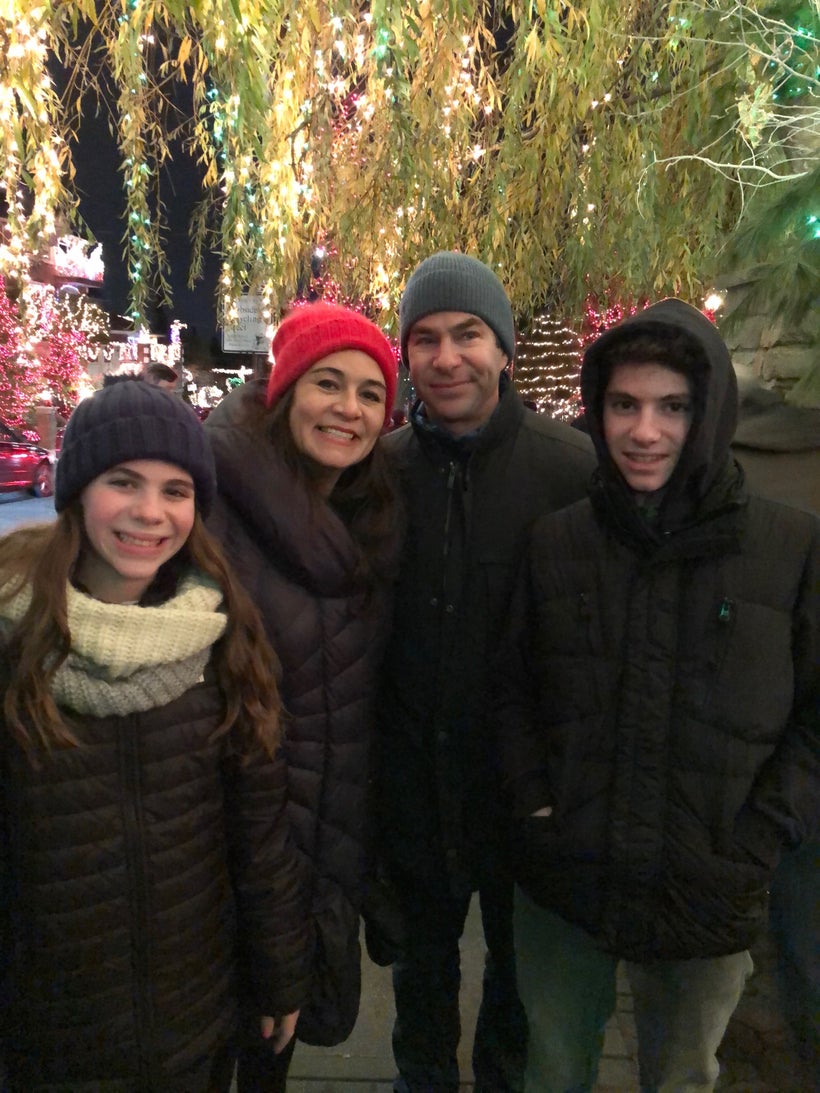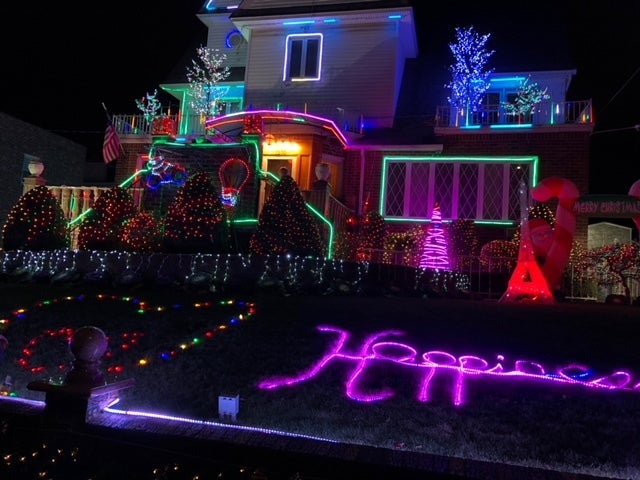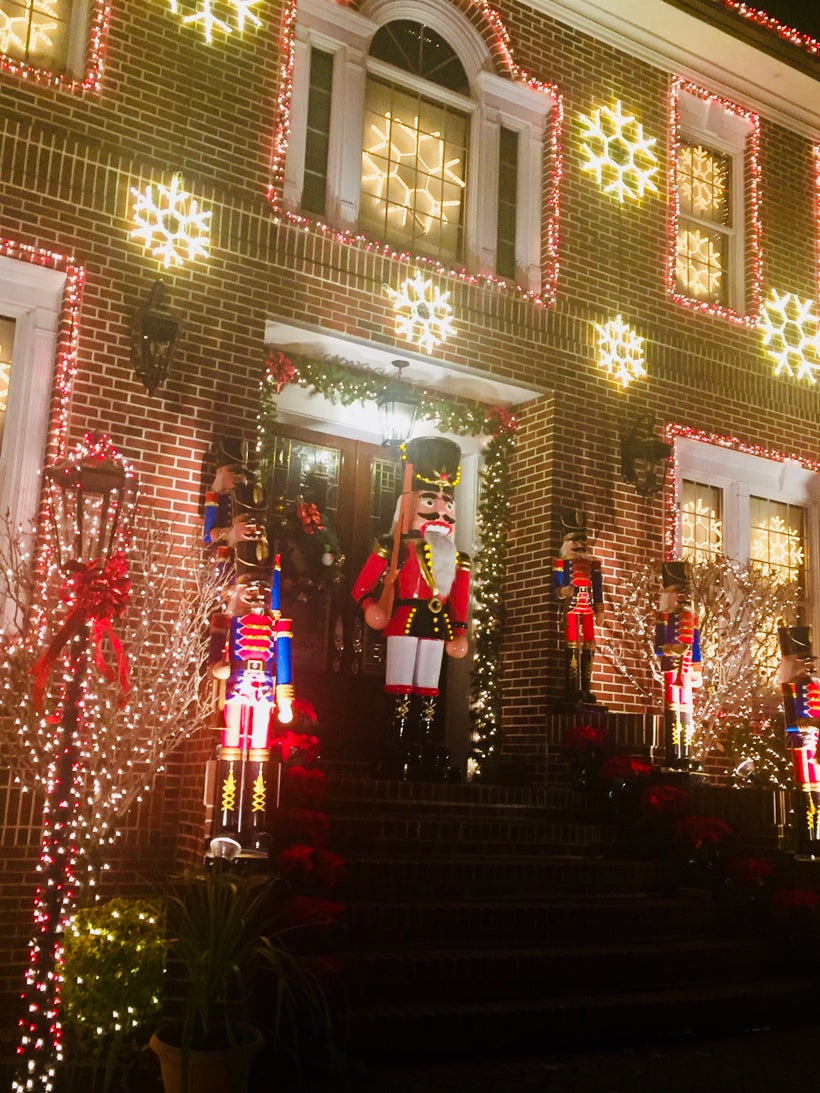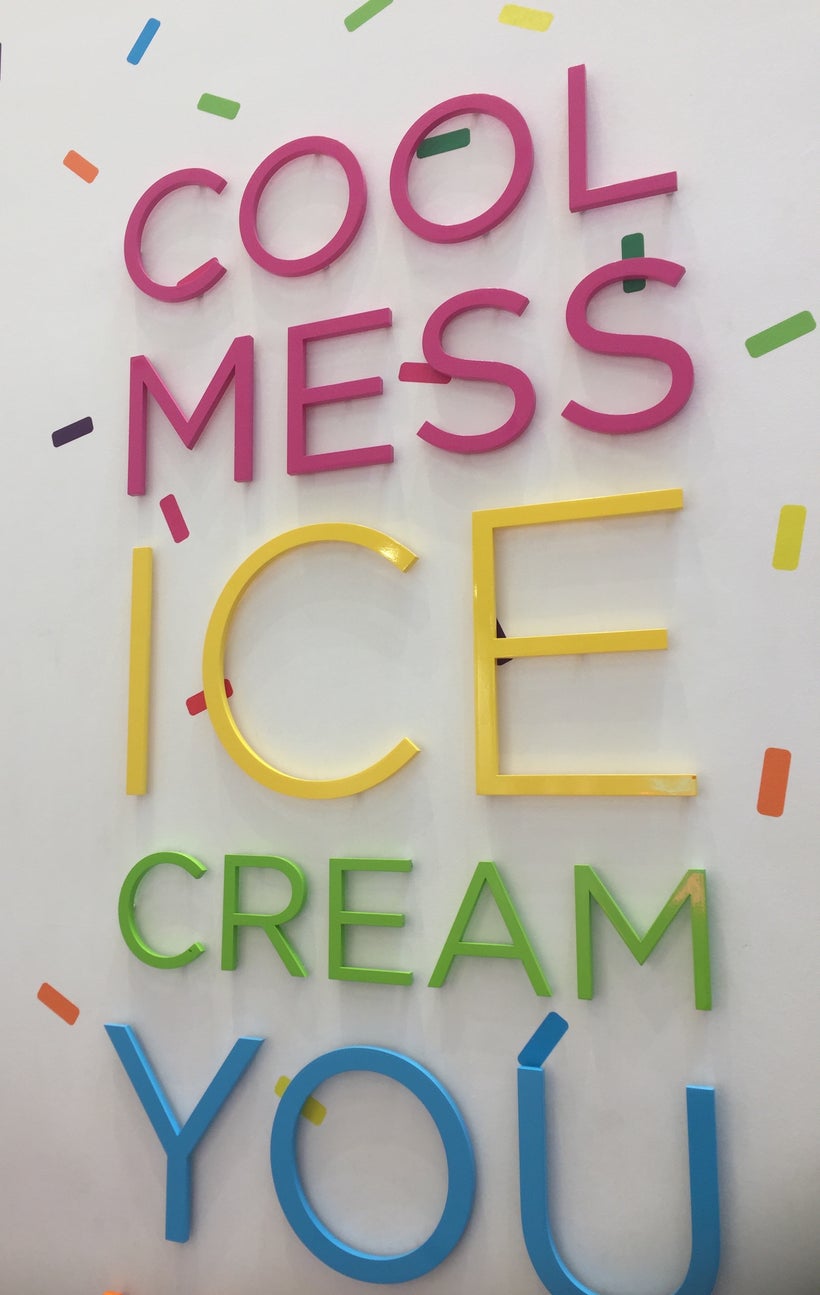 Ice cream is good anytime of year but it is especially good if you are the one making it. This year, I took our daughter to Cool Mess for lunch and an ice cream treat. The kids love it here because the moment they walk in, they are in Boomerang heaven!
From the neon sign on the entry wall to the full wall of fun little sayings, the decorations are so cute. The place has a basic menu of salads, burgers and omelettes for lunch and then the ice cream fun begins. We chose to make our own with a vanilla base, and then we added oreo cookies, cookie dough and Reese's peanut cups as mix ins. The kids love the process of making it and Bobby are waiter was so attentive that it made it even more fun.
3. Go Department Store Window Hopping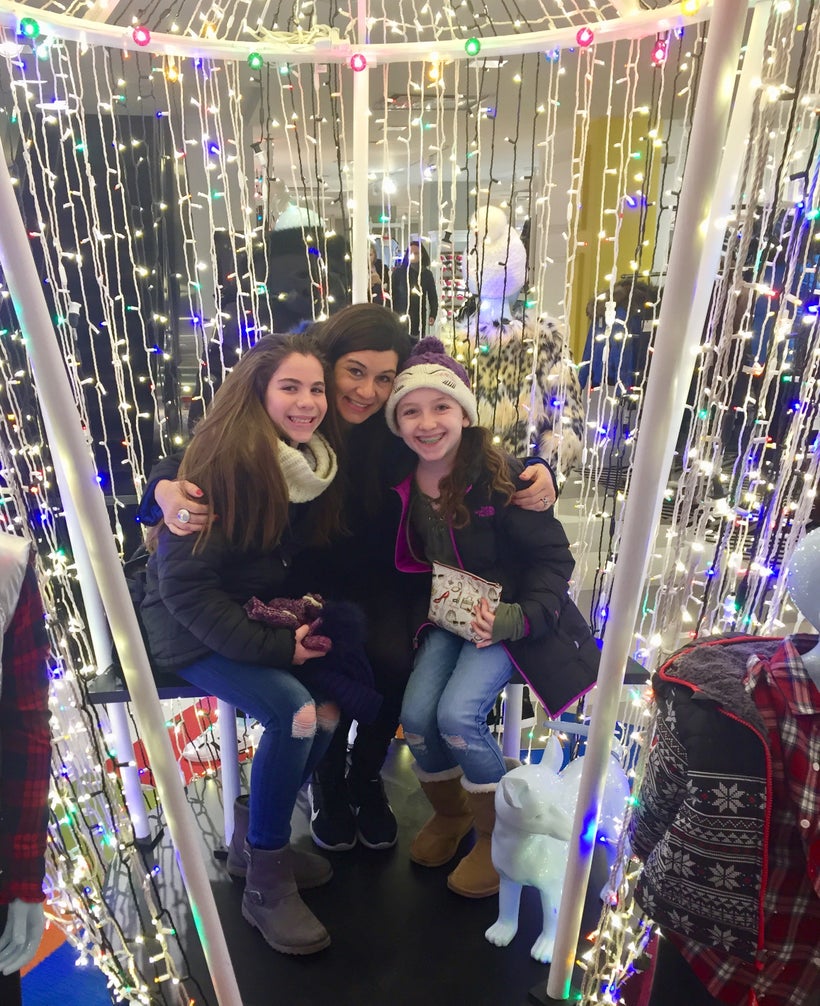 Every year during the holiday season, the top Department stores in New York unofficially compete to have the best exterior windows in the land. They go way out to accomplish this distinction. We started our day at Saks Fifth Avenue where they had a fabulous display about Snow White and the Seven Dwarfs.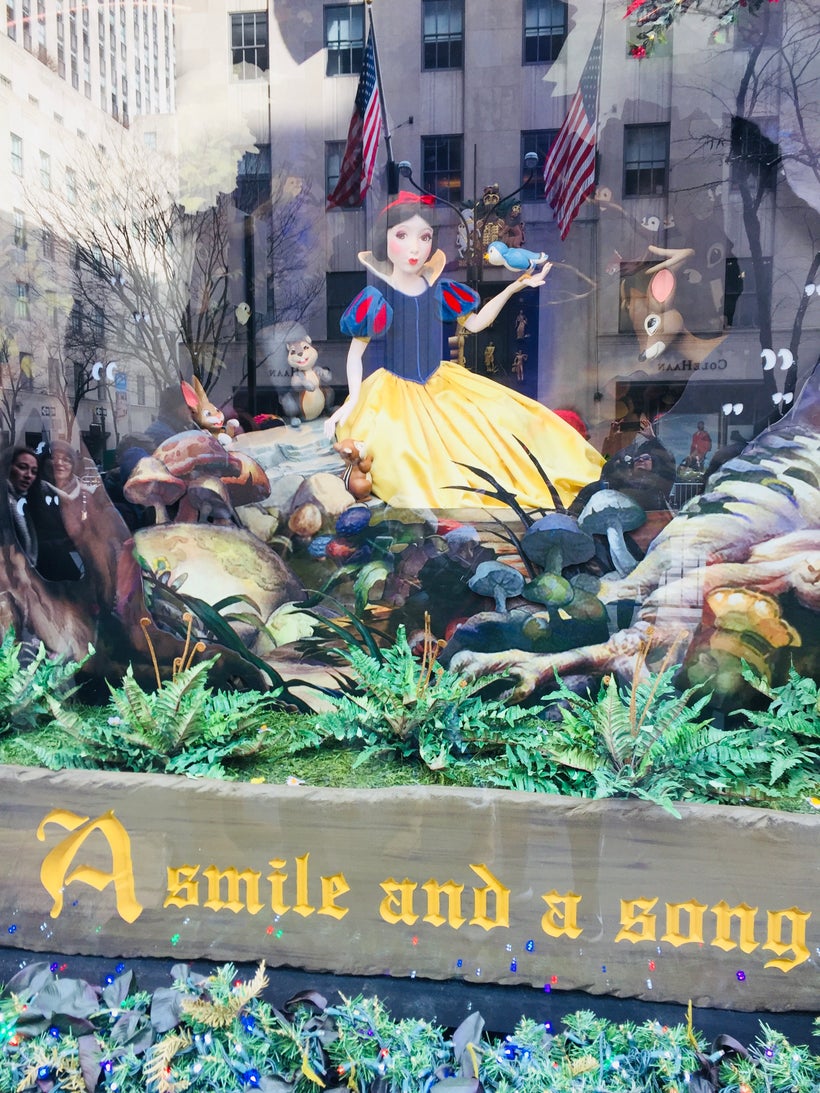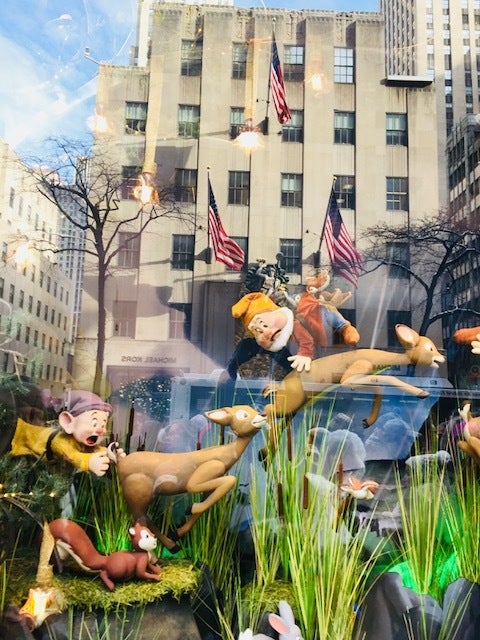 Then we continued up 5th, against the traffic and went to Bergdorf's for an ornate presentation which was an ode to some of the fave museums in New York like the Museum of Natural History and the Museum of the Moving Image. From there, we headed to Barney's for an unusual and i would say odd set of windows ( this was not my favorite and this was not so kid friendly).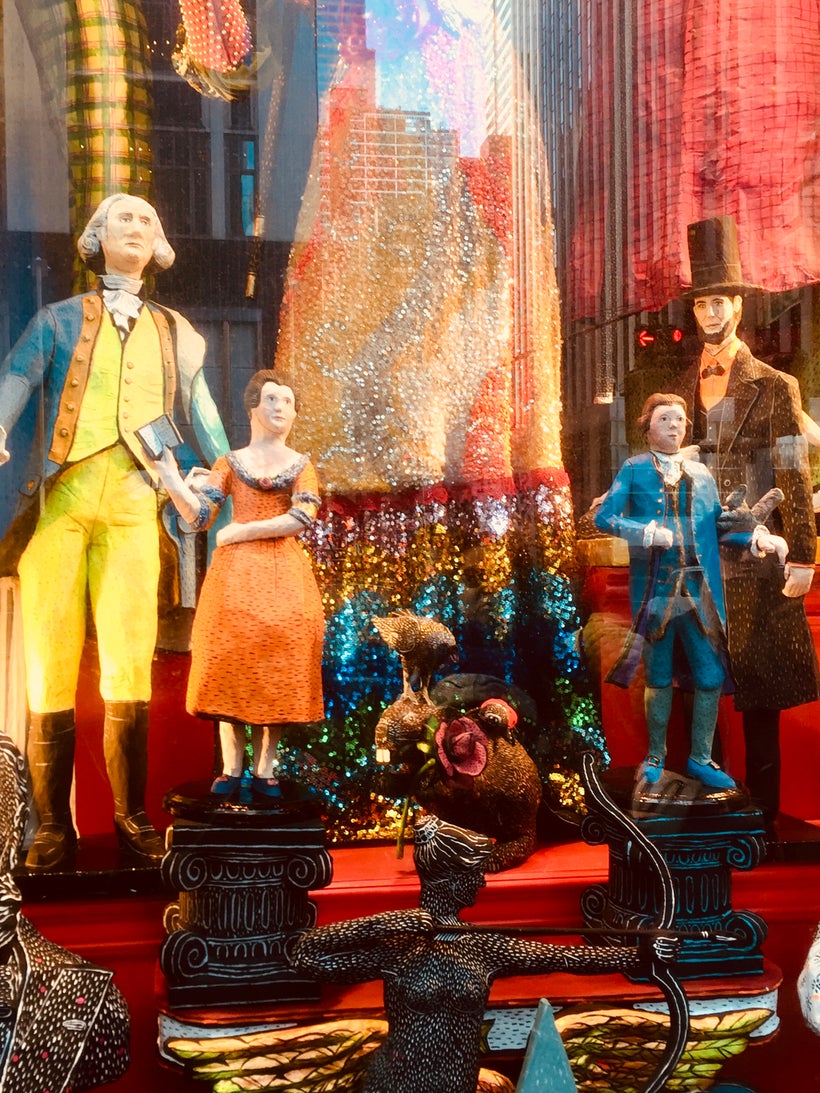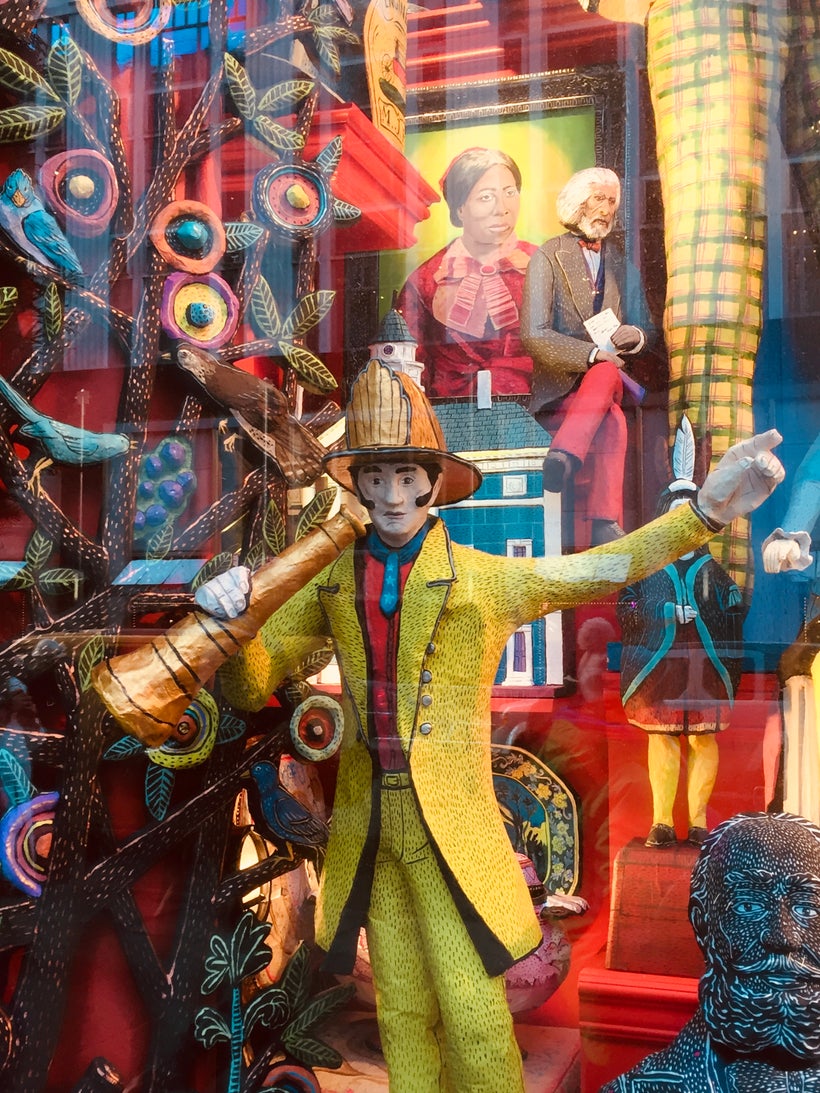 Next, we went to Bloomingdale's where they focused on PT Barnum and his circus acts. There we found 2 really fun interactive windows. One was where you could pretend to lift a floating woman up and down. The other was where you could have your picture taken and then see your image floating around in the window display (the kids loved that and so did I!)
And finally, we ended at Macy's for some very extravagant Christmas windows. Don't miss the one with Santa and his reindeer on the Broadway side of the store. Make sure you film a boomerang just as the sleigh rounds the corner of the tree. (You will understand what I am saying when you see it.) We didn't get a chance to go to Lord and Taylor's this year but I heard it was excellent.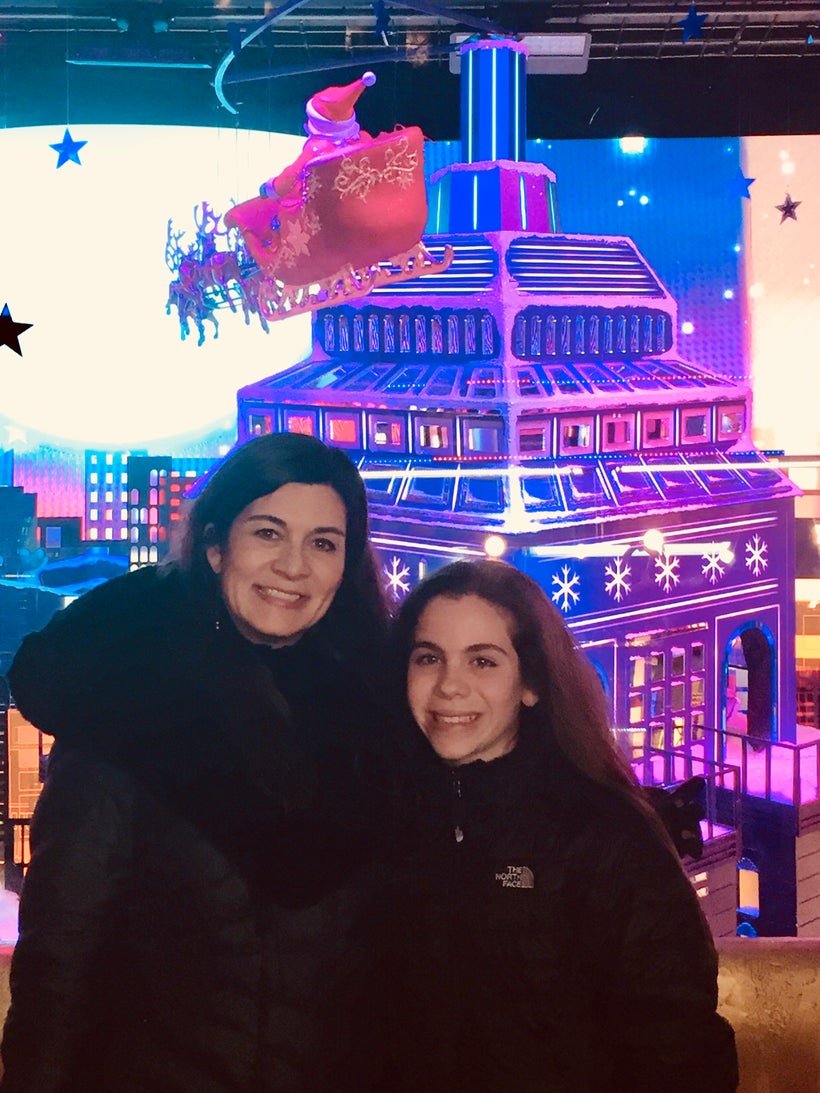 4. Head to Elf on Broadway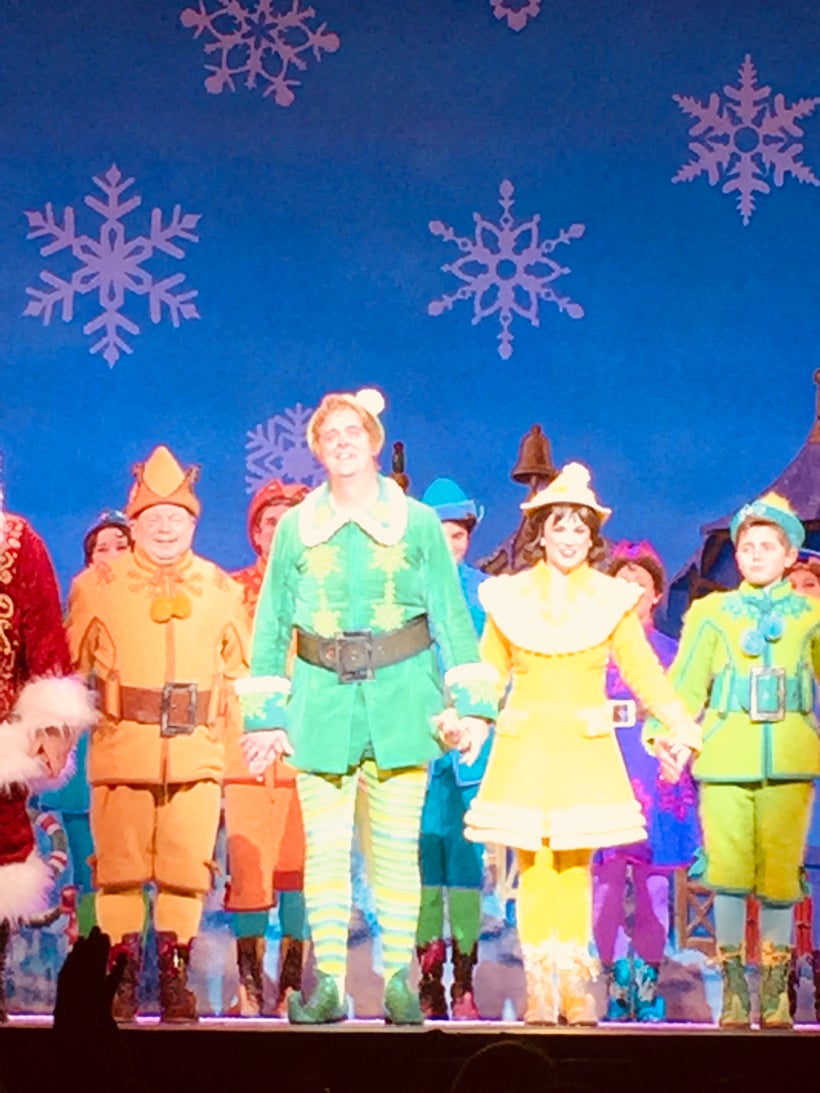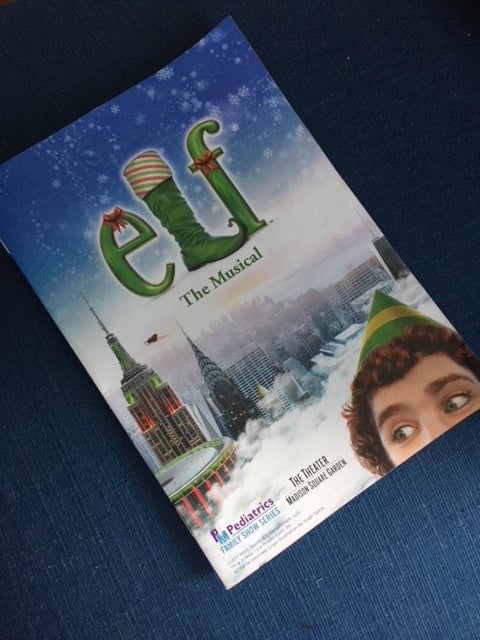 If you are looking for a fun family holiday show that will also keep you, as an adult interested, Elf is for you. First of all, who didn't like that movie? And you can get your own "Santa, I know him!" T-shirt at the concessions stand; my favorite line of all time. The story is similar to the movie but the writer of the musical, Matthew Sklar added some really clever and "of the moment"references and sarcasm to the show to make the musical unique and very clever. The set is beautiful and ornate and it is truly a feel good musical. One piece of advice, try to get seats as close as possible to the front because Madison Square Garden Theatre is quite large. "Santa, I know him!"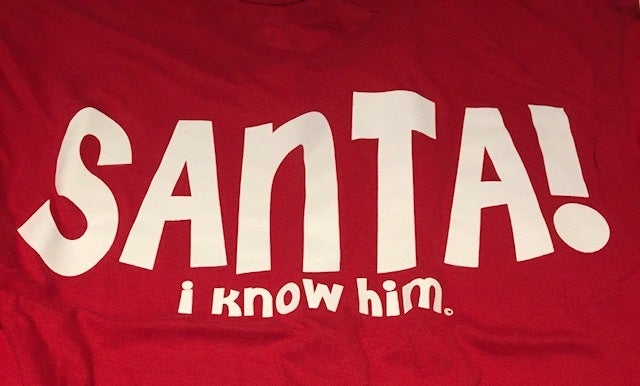 Have you done anything else in New York this holiday season that would be a fun date with your daughter or son? Let me know! Tweet your best family date photos to @MatchmakerSD and let me know what you loved!
Samantha Daniels is a well-known Professional Matchmaker and Dating Expert as well as the founder of The Dating Lounge, the exclusive invitation-only iPhone dating app for upscale people looking for real relationships. The Dating Lounge app focuses on the initial attraction that two people have for each other on a date as well as a person's deal-breakers and preferences when it comes to dating. This approach ensures that members will have a greater likelihood of long-lasting connections.
For more romantic travel, click out a few of Samantha's other articles:
REAL LIFE. REAL NEWS. REAL VOICES.
Help us tell more of the stories that matter from voices that too often remain unheard.
This post was published on the now-closed HuffPost Contributor platform. Contributors control their own work and posted freely to our site. If you need to flag this entry as abusive,
send us an email
.