The country's largest private prison company saw its stock price dip this month, after revealing to investors that it might lose a lucrative contract to lock up migrant families in south Texas.
Corrections Corporation of America reported in an Aug. 3 earnings call that it has presented a new plan to Immigration and Customs Enforcement to reduce costs at the South Texas Family Residential Center, located an hour south of San Antonio.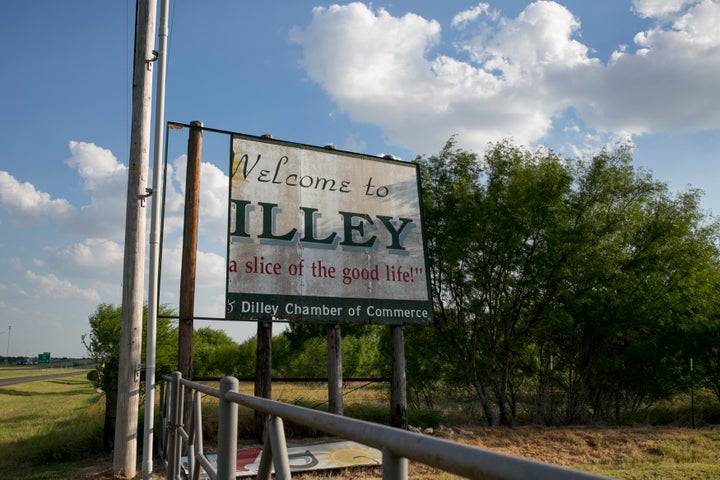 "[W]e continue to engage ICE in discussions regarding our scale and cost of services, but can provide no assurance that we will be awarded a new contract for family unit detention, will successfully renegotiate our existing contract with ICE, or will be able to maintain the margins we currently generate from the contract," the company said.
"If negotiations are successful, a modification to the contract will be announced and executed," ICE spokesman Carl Rusno wrote in a message to The Huffington Post.
In 2009, lawsuits and protests had prompted the Obama administration to all but discontinue the country's controversial family detention policy, which requires holding children and adults in large facilities while they wait for immigration hearings. But after more than 68,000 family units ― as immigration authorities call mothers traveling with children ― crossed illegally into the United States in 2014, the White House hastily expanded the policy.
The vast majority of the families come from the three violence-plagued countries of El Salvador, Guatemala and Honduras. They often request asylum or other forms of humanitarian relief.
For now, the detentions are continuing. And it's big business for the for-profit companies running the centers.
Immigration authorities have been shopping around Texas for a new family detention center that might replace the Dilley facility or a similar facility in Karnes City, according to the San Antonio Express-News.
Losing the contract would put a major dent in CCA's revenues. The 2,400-bed Dilley facility generated $244.7 million for the company last year, according to its most recent annual filing with the Securities and Exchange Commission in February ― more than 13 percent of the company's total revenue.
The Karnes City family detention center is also run as a for-profit business by the country's second-largest private prison contractor, GEO Group.
In an interview with the Los Angeles Times in 2015, one 7-year-old living at the South Texas Family Residential Center said she wanted to be a lawyer when she grows up, "to get everybody out of here."
Support HuffPost
The Stakes Have Never Been Higher
Popular in the Community