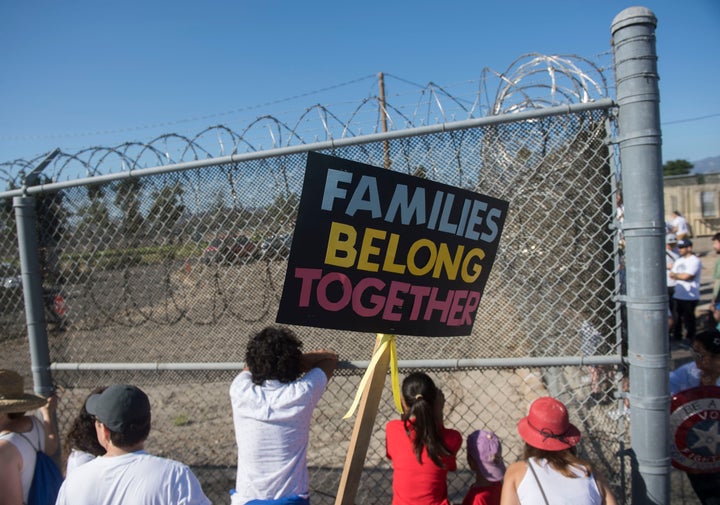 The Trump administration may start separating families again if parents in detention don't agree to waive their children's right to release, the government suggested on Tuesday.
The administration had hoped it would be able to detain entire families indefinitely while they awaited deportation proceedings. But a judge shot down that plan Monday, noting that it conflicts with the 1997 Flores legal settlement that prohibits detaining immigrant children for longer than 20 days — even with their parents.
Now the Trump administration has several options. The first is to return to the Obama administration policy of releasing and monitoring families while they await deportation proceedings. The Trump administration will do that for the dozens of parents being reunited with children under age 5 in accordance with a court order this week, government officials said.
But President Donald Trump has indicated he opposes releasing entire families in most cases. So U.S. Immigration and Customs Enforcement agents could soon be presenting detained parents with a choice: Waive your child's right to release and be detained indefinitely as a family, or exercise your child's right to release — and be separated from your child once more.
Presenting parents with that harsh choice will prevent them from using court orders designed to protect their children "to bootstrap a right to [their own] release," Department of Justice attorney Scott Stewart said in federal court Tuesday while discussing a separate order to reunite families.
Stewart said that in those instances, children would go into the custody of the Department of Health and Human Services, which cares for kids apprehended without their parents and for those taken from their families at the border.
DOJ spokesman Devin O'Malley similarly suggested that the administration may keep parents in detention rather than releasing them with their children in a statement on Monday's Flores ruling.
″[T]he court does appear to acknowledge that parents who cross the border will not be released and must choose between remaining in family custody with their children pending immigration proceedings or requesting separation from their children so the child may be placed with a sponsor," he said.
Although human rights organizations might not support such a policy, it might be a legally defensible one. American Civil Liberties Union attorney Lee Gelernt said in court on Tuesday that he wished the 1997 Flores settlement went so far as to require the release of parents with their children, but he agreed with the government attorney that it does not. The family reunification order doesn't guarantee it either.
That does not mean indefinite detention for parents is acceptable. "The government cannot lawfully detain parents if the parent is neither a flight nor danger [risk]," he said in an email.
But there could still be a legal battle if the administration follows through with its threat to expand family detentions. Karen Tumlin, director of legal strategy at the National Immigration Law Center, said she interpreted Judge Dolly Gee's order on Monday as a rejection of large-scale family detention. She said doubted that the judge would approve of the administration enacting it by convincing parents to sign away their children's right to release.
Wendy Young, president of the child advocacy group Kids in Need of Defense, said doing that would be "family separation part 2." But she wouldn't be surprised, she added, if the Trump administration continued to try to find ways to work around the 1997 agreement and other laws to protect immigrant children.
"My take on this whole situation is we're not done yet," she said. "They're not giving up on their goals. ... They want to punish these families who are here and deter others from coming."
Before You Go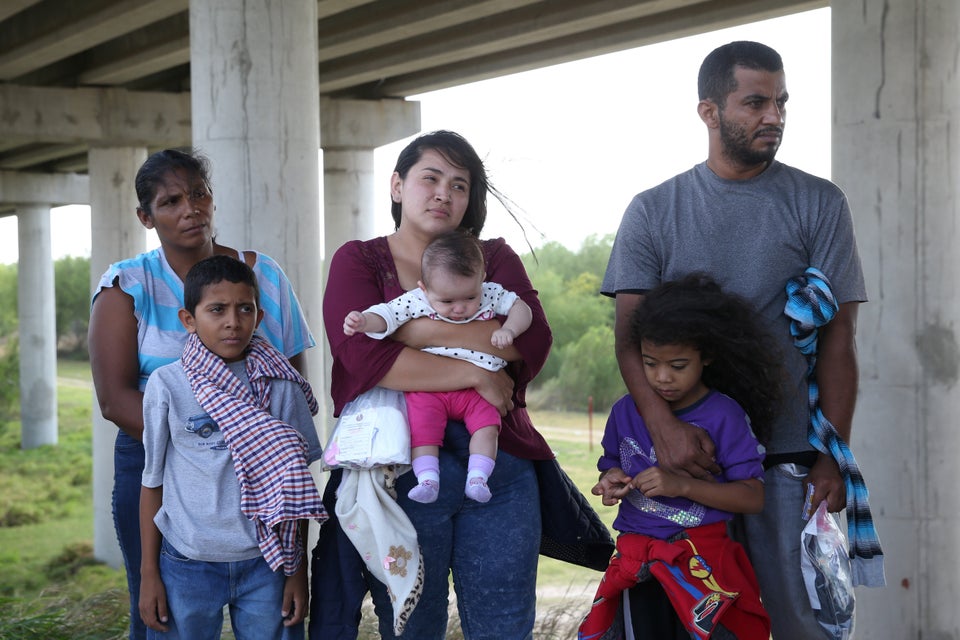 Immigrant Families At The U.S.-Mexico Border
Popular in the Community