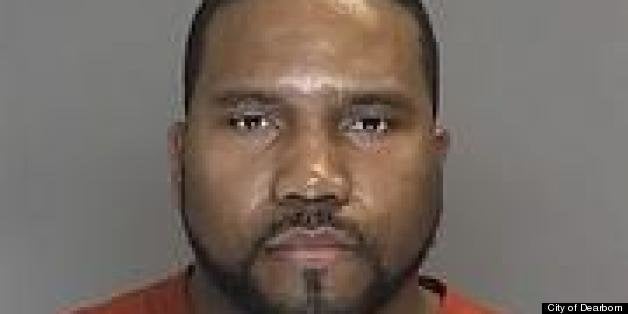 Even before police had a suspect in the brutal killings of two young clerks at a Family Dollar store, they should have been on the hunt for Lavere Bryant.
Bryant, age 34, is a convicted sex offender with a history of violent behavior -- and a felon required to regularly report his status who dropped off the radar of authorities once he left prison after serving time for assault two years ago, according to the Detroit Free Press.
He's facing two counts of first-degree murder, along with numerous other charges, in the deaths of Brenna Machus and Joe Orlando, both 20, at a Family Dollar store in Dearborn, Mich., on July 16. Orlando's body was discovered in the store the following morning. Police found the body of Machus in a wooded area near the store two days later. Both clerks had been shot.
But according to records being kept by Michigan's Department of Corrections, Bryant was still listed as being incarcerated in an Ionia, Mich. prison during the time of the murders.
The Detroit Free Press reports that Bryant's current address was never updated by the Michigan Department of Corrections after he was released. Sex offenders in Michigan are required to "check in" to police every six months. But because of the error, Bryant was never listed as an active paroled sex offender.
If Bryant had been correctly listed on the sex offender registry and failed to report, it's a trigger that would have sent police looking for him.
According to the Dearborn Press and Guide, Bryant was convicted of second-degree criminal sexual conduct in 1999, for which he served 26 months in prison, and assault with intent to do great bodily harm in 2001. He served 9 and a half years of a 4-to-10-year sentence for the assault charge, and was released in 2011.
The Detroit Free Press reported that Bryant racked up 82 misconducts during his last stint in prison. It's unusual for a prisoner to serve the maximum sentence for an assault charge, a prison official noted, but serving out the full time meant that Bryant was released, not paroled.
After being released, he eventually found work at a Family Dollar in the nearby suburb of Inkster. But Bryant was passed up for a promotion and then fired for allegedly sexually harassing workers. It's unclear, if he is found guilty, why he he would have targeted two unknown workers at a different store.
At his July 25 arraignment, Bryant, who is being held without bond, told family members of Orlando and Machus that he did not commit the murders. He has waived his right to counsel and will have a preliminary hearing on Wednesday.
As for the Family Dollar in Dearborn, it opened its doors again on July 24 -- eight days after workers arriving at the store in the morning discovered the grisly crime scene. A security guard is on watch for the next few weeks, and a table has been set up for customers to leave flowers or pay their respects to Orlando and Machus.

REAL LIFE. REAL NEWS. REAL VOICES.
Help us tell more of the stories that matter from voices that too often remain unheard.
BEFORE YOU GO
PHOTO GALLERY
Shootings In America