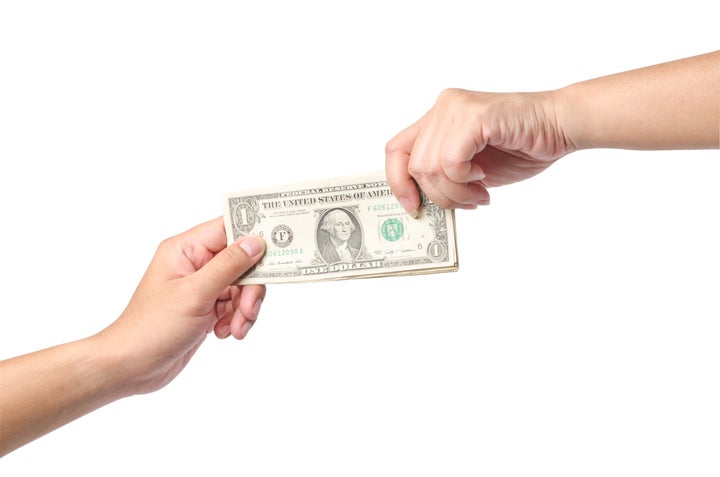 I have to admit that when we received the results of our new Working Mother survey of 800 moms on money management, I was only mildly surprised to see that 59 percent consider themselves the chief financial officer for their families, while 30 percent handle the family finances as a joint effort with their partner.
It's well known that women wield tremendous purchasing power: We're responsible for nearly three-quarters of all household spending, according to the Boston Consulting Group. But as the family dynamic has shifted, post-recession, with more working moms becoming the chief breadwinner for their family, our family title has shifted along with it, with more and more career-oriented moms becoming household CEOs as well.
It helps that according to the working moms we surveyed, things are looking up for their family finances: 79 percent say they are confident they'll be better off in 2013 than the year before. (In fact, "making more money" is a top financial goal for more than half of the survey's respondents.) But even more than just making money, working moms say they want to be more strategic with their finances this year. A full 56 percent say they want to save more -- often for a specific reason: to buy a house (20 percent) or renovate one (15 percent) or to purchase a car (14 percent). They also hope to put money aside for their own retirement (24 percent) or to pay for their kids' college education (36 percent).
Our survey, sponsored by Chase Slate, the no-fee credit card, is a reflection of the not only the increasing financial power women have at home, but their increased control as well -- and I think it's a good thing. I am in favor of all moms becoming not only financially savvy, but financially strategic about the budget and investment goals they have for themselves and their families. With one in two U.S. marriages ending in divorce, it is imperative that women not relinquish full financial management to their partner. In my house, for example, financial planning is a joint effort, with my husband and I reviewing not only weekly expenses vs. income, but also our big plan to renovate our home as our family grows.
Speaking of family, our survey also found that working moms are committed to increasing the financial literacy of their children, with a full 94 percent reporting that they believe it is important to help their children learn to manage money. Indeed, most respondents say they have already started teaching their kids about money and plan to double-down this year, with lessons on bargain-hunting (64 percent), the basics of investment (50 percent) and budgeting (49 percent), as well as by giving their kids incentives to save (47 percent), such as matching every dollar they set aside.
I grew up with little or no understanding of personal finance or really, even budgeting. I signed up for my first credit card in college because the department store Marshall Fields was giving away boxes of Franco mints with each new account! By contrast, my daughter was the first in her kindergarten class to know the difference between a quarter, nickel and dime. Why? Because almost from the moment she could count, she's been given the opportunity to earn, save and spend her own money. Admittedly, our daughter caught on to the concept of earning to buy what you want much faster than her younger brother, but now even he is starting to follow her footsteps. In fact, the two of them are now working together to pool their earnings to buy bigger toys, realizing that the power of two is much stronger than one.
With the New Year is fast out of the gate, I think moms taking charge of both strategic money management and family financial literacy is emboldening and will serve us for generations to come.