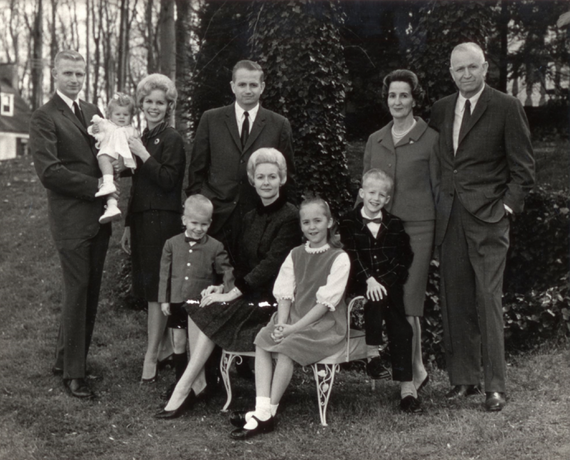 Family has always been number one in my life. As a father, I made it a point to be home for dinner every night I was in town. Over my career, I arrived at the office at 8:00 a.m. and I was home for dinner at 6:15 p.m. SHARP!
While I traveled a lot during my career, family time over evening meals was a top priority, not to mention an extremely gratifying source of daily fun and support.
Dinner in our home was high-spirited, full of love and laughter. Away from home, I may have been C-E-O, but during precious meal time, I was D-A-D.
When I would get home at night, a beautiful meal would be waiting. The kids would be scrambling around the house trying to do their homework and getting ready for dinner. They always told me about their day -- the teacher they liked the least, the most difficult problem at school, and their favorite friends. It was a wonderful sharing time to get to know the kids. We always had an opening prayer and a blessing on the food, and we had a lot of fun talking about the day and the days ahead. And, of course, I always did the dishes. Every now and then I'd get my kids to help me. But the dishes were my job. (Aprons became a favorite gag gift.)
Some say it is really tough to focus on family in today's working world. I disagree. It's your decision to make, but I can tell you it's worth keeping family the #1 priority.
In my Marriott Marquis Washington DC hotel opening speech, I introduced my son David this way: "David runs over one thousand hotels up and down the east coast when he's not raising his three sons and daughter." Family over work. It's how our family business has grown, how we keep our associates and why Marriott is recognized as "One of The Best Places to Work." Putting family first is good for business. In fact, if business comes first, you won't be happy for very long.
Let me know how you strike a balance between work and family. I'm Bill Marriott and thanks for helping me keep Marriott on the move.
Calling all HuffPost superfans!
Sign up for membership to become a founding member and help shape HuffPost's next chapter