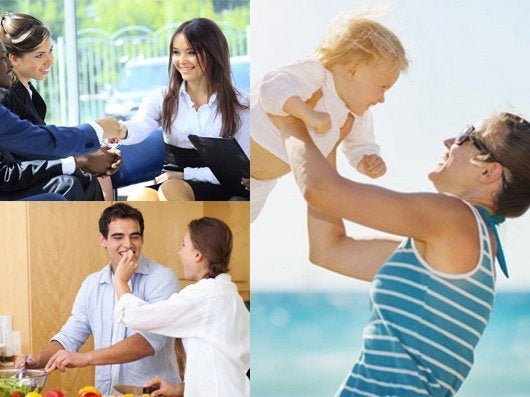 If you haven't read Anne-Marie Slaughter's cover story in the July/August issue of The Atlantic, titled "Why Women Still Can't Have It All," you've probably seen part of the discussion it sparked. With her argument that "among those who have made it to the top, a balanced life still is more elusive for women than it is for men," Anne-Marie -- a Princeton professor who was formerly the first woman to serve as the State Department's director of policy planning -- has renewed the debate by "bringing fresh twists to bear on longstanding concerns about status, opportunity and family," as the New York Times put it.
Of the points she makes, the one with which I most wholeheartedly agree is that we desperately need to purge our lives of one particular poison:
The culture of "time macho" -- a relentless competition to work harder, stay later, pull more all-nighters, travel around the world and bill the extra hours that the international date line affords you -- remains astonishingly prevalent among professionals today.
There are some points where Anne-Marie and I disagree -- and last month we had the opportunity to debate the issue in person -- but I was grateful that her article put the spotlight on an issue with deep implications not only for women, but for everyone: that by sacrificing our families -- and by extension, ourselves -- on the altar of our careers, we are in danger of cutting ourselves off from our own wisdom and perspective -- the very qualities that are so lacking in our macho work culture. And that by doing so, we play into a self-perpetuating destructive system that will require the same of others down the line.
Though time away from our families comes at a real and obvious cost, what does it actually win us in the work place? Not much.
Anne-Marie cites studies finding that that the number of men and women working 50-plus hour weeks is increasing and that our "always on" attitude toward work doesn't necessarily mean more productivity. Quite the opposite, in fact. As one study concludes: "When that time doesn't add a lot of value and comes at a high cost to talented employees, who will leave when the personal cost becomes unsustainable -- well, that is clearly a bad outcome for everyone."
How is that personal cost unsustainable? Let me count the ways.
And women who have heart attacks are almost twice as likely as men to die within a year.
Career-driven women working more than 35-hour weeks are more likely to put on weight, partly because they prioritize work over health matters like sleep, exercise and home-cooked meals.
Fortunately, in the face of this evidence, there's ample research suggesting that the solutions to our "always on," career-driven lives are within reach. Family can actually be a great thing for your career, by giving us perspective and the ability to be more detached from our working lives' daily ups and downs. Because, hey, we have something better waiting for us at home. Just knowing I'm going to see my daughters at the end of the day puts my whole work day in a different light. Even a phone call from one of my daughters during the day can center me like nothing else. I'm far less likely to get stressed over a setback -- and have you ever had a day without setbacks? Perhaps one day a brilliant scientist -- undoubtedly with a big family -- will come up with a name for this effect, but whatever it is, it has a big impact on things like confidence, mood, and enthusiasm, all of which are great assets in the workplace.
So, here is some of the encouraging research that shows the benefits that family life can have on our careers:
The same Harvard Medical School study that linked job stress to heart disease recommended fostering supportive relationships with family and friends.
A 2010 study from Brigham Young University showed that having children could actually reduce your blood pressure. Attaching blood pressure monitors to more than 200 husbands and wives, researchers there noticed that couples with children had significantly lower blood pressure than those without kids. The effect was even more pronounced among women.
Since questions about work, stress, health and family affect us all, we would love to have you join the conversation. Please submit a video with your question. Later today, I'll post my video response to three questions.
Press 'Play Intro' button to watch
Related
Popular in the Community