As of Friday (Jan. 31), it has officially been 15 years since the premiere of "Family Guy" in 1999. In honor of a decade and a half of occasionally offensive (but usually hilarious) irreverence, we bring you the best 15 guest stars that played themselves alongside the Griffins and their lovable, anthropomorphic dog.
James Woods
Also one of the longest running gags on the show, Woods appears in six family guy episodes, playing himself doing everything from strangely trying to sabotage Peter to being kidnapped with a trail of candy in Season 4, episode 11, "Peter's Got Woods."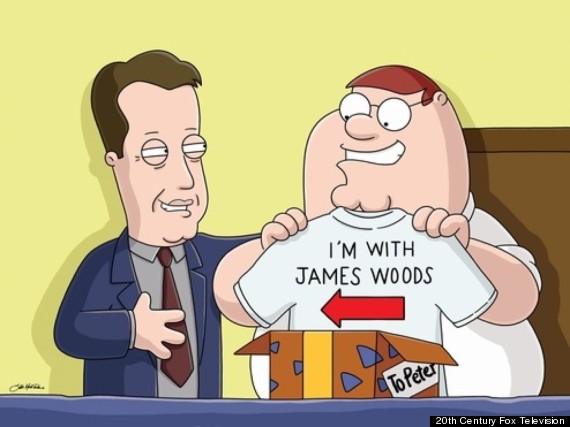 Jennifer Love Hewitt
In Season 3, episode 19, "Stuck Together, Torn Apart," Peter goes on a date with Jennifer Love Hewitt and ends up in the same restaurant as Lois and Quagmire. The couples swap partners and the scene closes as Quagmire presents Hewitt with a "roofie colada."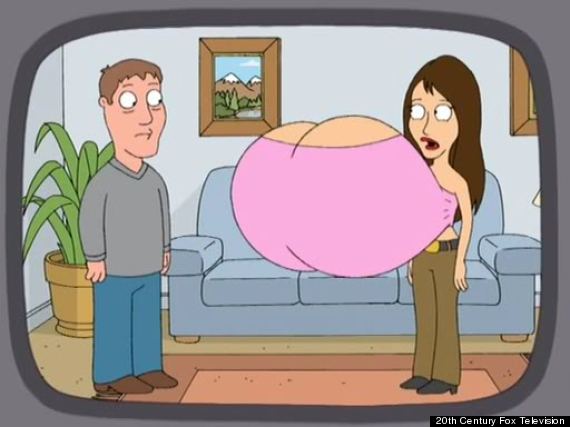 Kiss
Everyone's favorite rock band (with an affinity for face paint) played themselves in Season 3, episode 16, "A Very Special Family Guy Freakin' Christmas," in which they save Santa from a pterodactyl.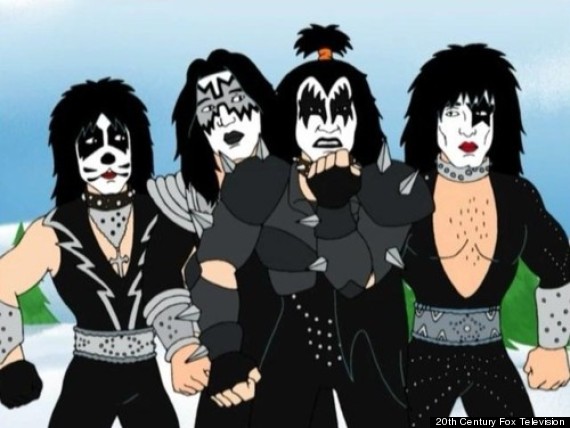 Jay Leno
Jay Leno guest starred in a few episodes, the best of which was Season 4, episode 20, "Patriot Games," when he attempts to murder Tom Brady, by throwing a knife in his neck.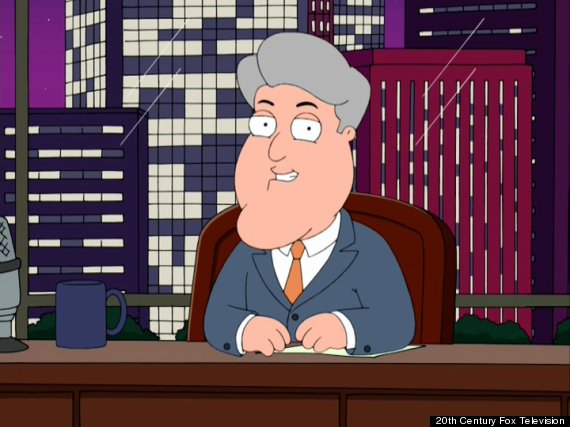 Bob Barker
Bob Barker appeared across three episodes of "Family Guy," including Season 3, episode 13, "Screwed The Pooch," Season 4, episode 14, "The Fat Guy Strangler," and Season 7, episode 6, "Tales Of A Third Grade Nothing," but the best moment of all was really when he couldn't understand Prince.
Paula Abdul
In Season 4, episode 18, "The Father, the Son, and the Holy Fonz," Paula Abdul performs in a modified version of "Opposites Attract," starring Peter dressed as a cat. In Season 6, episode 5, "Lois Kills Stewie," she appears alongside "American Idol Judges" Simon Cowell and Randy Jackson, when Stewie auditions with "Lost In Your Eyes."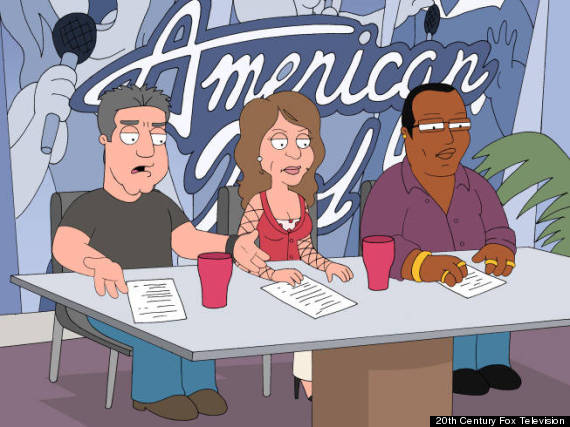 Neil Patrick Harris
Playing an animated version of Barney on "How I Met Your Mother" in Season 4, episode 16, "No Chris Left Behind," NPH reveals his romantic feelings for television's whiniest narrator: Ted Mosby.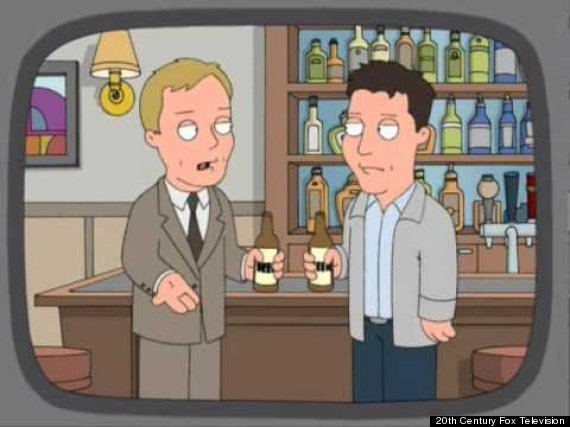 Chevy Chase
Chevy Chase plays Clark Griswold in "Blue Harvest" (Season 6, episode 1), but then himself in "Spies Reminiscent of Us" (Season 8, episode 3), in which he and Dan Aykroyd are discovered to be running a secret military facility in the basement of their shared home.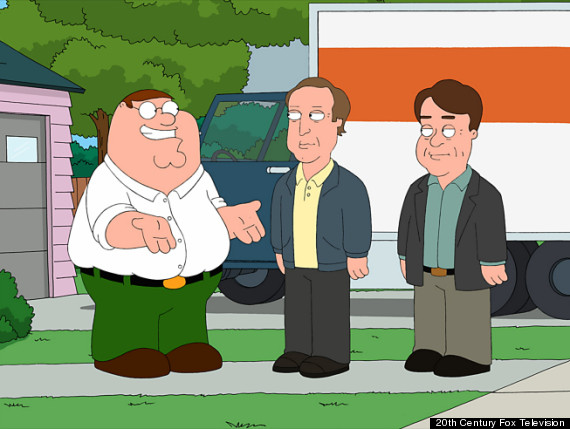 Betty White
In "Peterotica" (Season 4, episode 24), Betty White serves as the voice for one of Peter's erotic novels, when it is transferred to audiobook.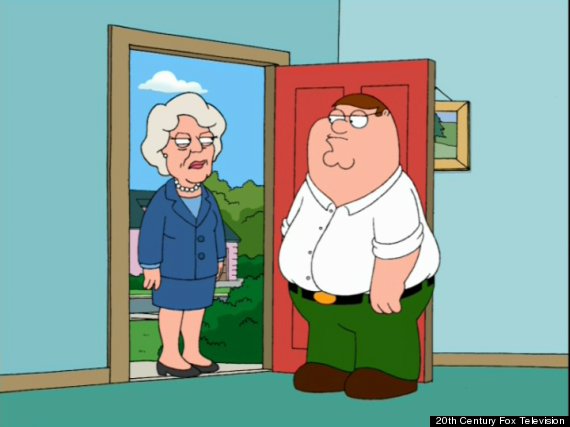 Carol Channing
Carol Channing faces off against Mike Tyson in a game of "Celebrity Boxing" featured on "Patriot Games" (Season 4, episode 20), which also featured Jay Leno. Brian bets $50 on Tyson, but Channing wins the match.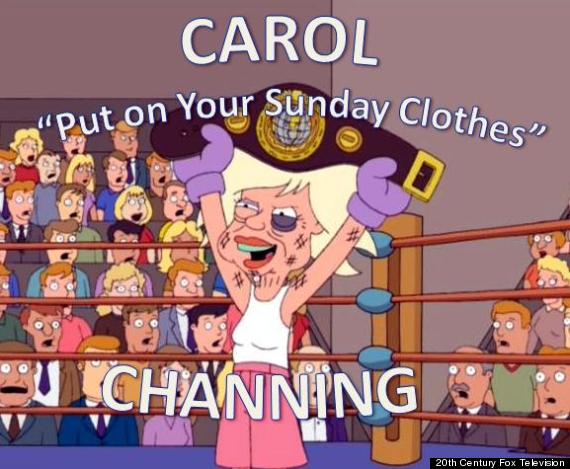 Hugh Hefner
Hugh Hefner voiced himself from his own den in order to give Quagmire a pep talk amidst a slew of references to "Airplane" in "Airport '07" (Season 5, episode 12).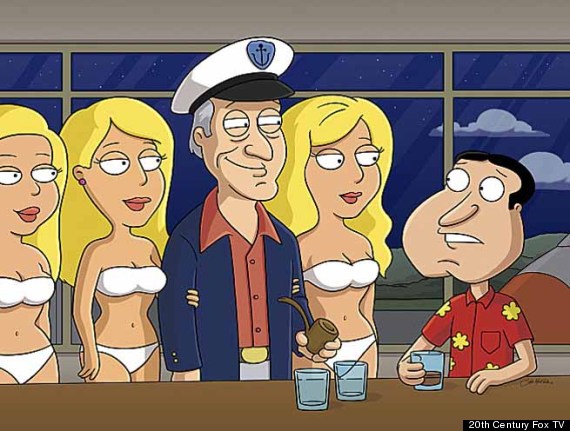 Bryan Cranston
Portraying Hal alongside the rest of his "Malcom in the Middle" family (Season 4, episode 21, "I Take Thee Quagmire"), Bryan Cranston is berated by his TV wife until he murders her with the freezer door and walks off into the sunset with the boys, realizing he is free.
Ryan Reynolds
Ryan Reynolds moves across the street from the Griffins in "Stewie Goes For A Drive" (Season 10, episode 4). He and Peter become fast friends, but their bond ends when the actor starts getting flirty.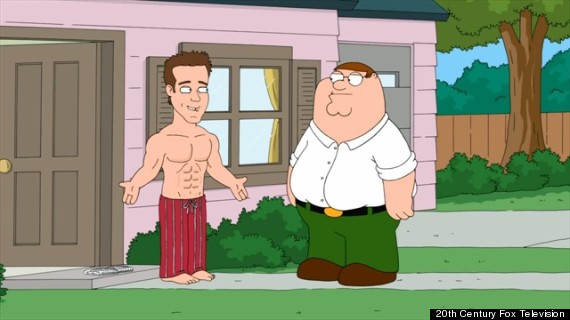 Barry Manilow
When Barry Manilow is having a concert in Quahog (Season 6, episode 19 "Back to the Woods"), Peter and the gang fangirl over him, eventually attending the event, where Manilow serenades Quagmire, and Peter has his credit card stolen by James Woods.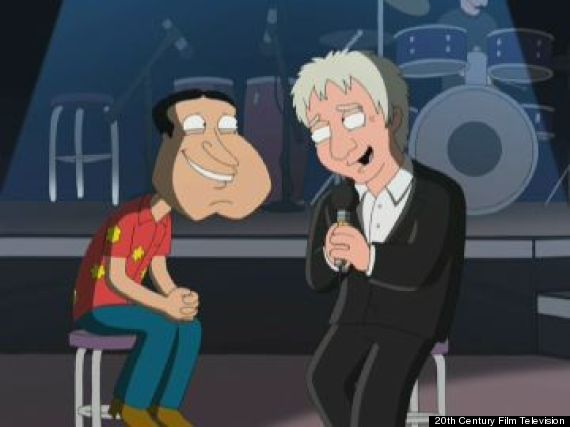 Robert Loggia
Robert Loggia might be relatively irrelevant, but his appearance in "Peter's Two Dads" (Season 5, episode 10) is easily one of the best celebrity guest appearances on the show, if only for the way he spells his name at the airport.
Before You Go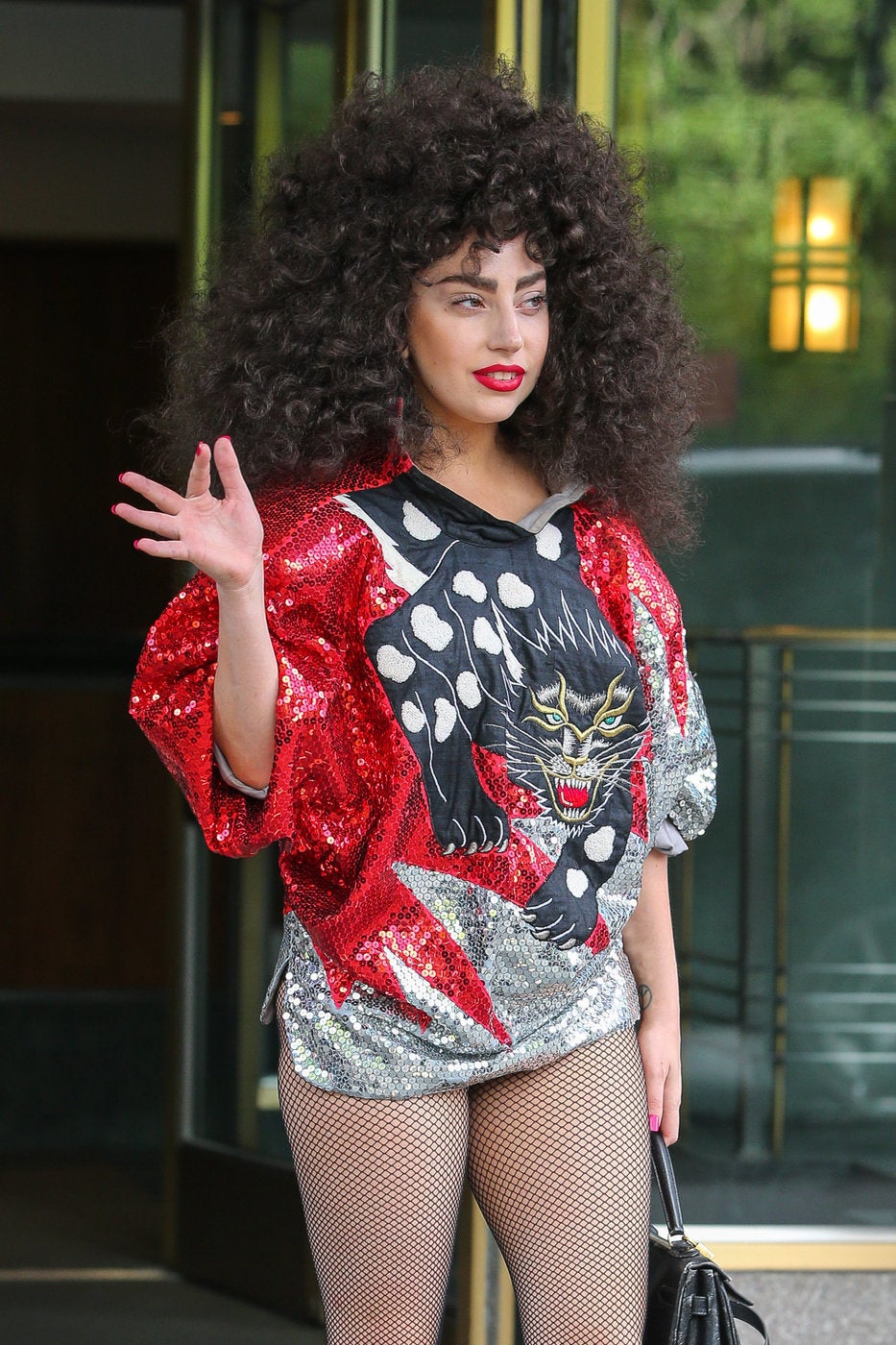 Celebrity News & Photos
Popular in the Community