The Me Too movement is hitting "Family Guy," and producers say a popular cast member will finally have to deal with the repercussions of his inappropriate behavior.
During an interview with reporters Saturday at San Diego Comic-Con, "Family Guy" producers revealed that a future episode will directly address the problematic behavior of Glenn Quagmire, a character known for his many serial sexual assaults.
"We are a year out, so we are writing episodes this month that won't air for a year," showrunner Rich Appel told reporters. "So the Me Too stuff became such a cultural force while were thinking of next season, and we are taking it head-on with an episode around Quagmire."
"We're trying to be pretty fair about the whole history of the character," Appel said. "Seth encouraged us and even took a special interest while we were writing the episode."
Appel remained mum on the exact plot, but you can see clips from the next season below.
Before You Go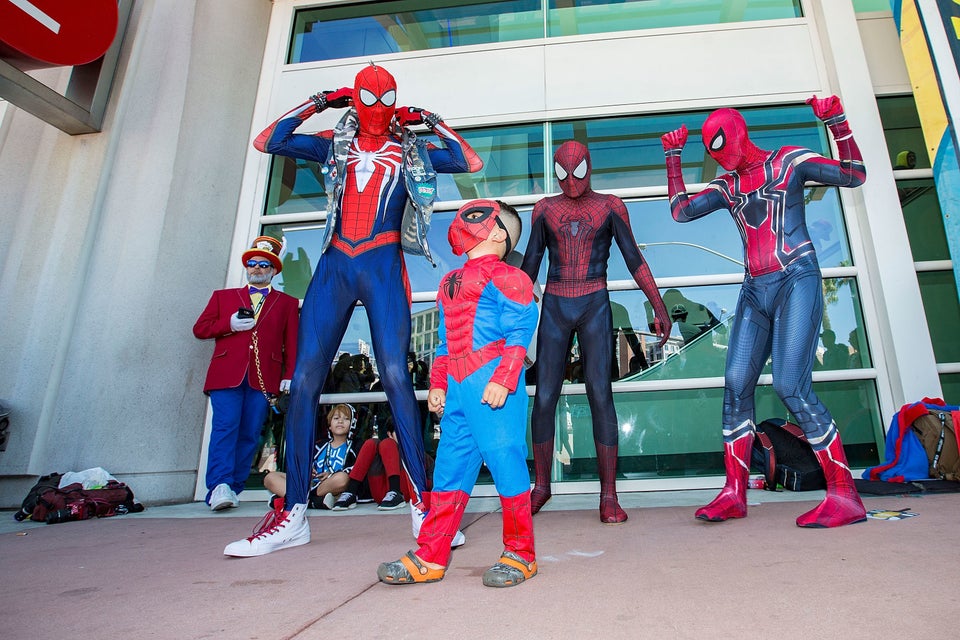 Best Costumes From San Diego Comic Con 2018
Popular in the Community