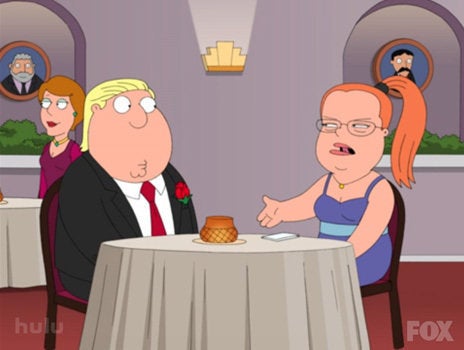 After making headlines for calling out Rahm Emanuel for his use of the word "retard," Sarah Palin may have a new target: "Family Guy." The show, which has a history of crossing the line at every opportunity, took a shot at Palin last night, mocking her son with Down syndrome.
In the episode, a main character, Chris, dates a mentally disabled girl. While never mentioning Palin by name, the girl drew a clear comparison to her son, Trig, when she told Chris, "My dad's an accountant, and my mom's the former governor of Alaska."
Palin has yet to comment on the personal jab, but given her asking for Emanuel's firing, it's likely she'll have some words for Seth MacFarlane and the irreverent cartoon.
Related
Popular in the Community