Though they'd been crossing their fingers for a baby girl, a Michigan couple say they're thrilled to welcome their 12th son to the family.
"[He's] the perfect baby," dad Jay Schwandt told MLive.com of his newborn son, Tucker Ray. Tucker, a healthy 7-pound, 12-ounce bundle of joy, was born Sunday.
"We did not start out planning this, we just kind of came upon it and kept going with it," Kateri Schwandt told ABC affiliate WZZM-13.
"I'm sure a little girl probably would be fun, but we know what we're doing. Sometimes I feel like I'm living in a locker room," she told Fox affiliate WXMI, which adds that the family "operates on flow charts and chores, sports and band-aids."
The mother also says the boys all lend a hand doing chores, and the older kids have learned to care for their younger siblings. All the older boys know how to change a diaper, for instance, and by sixth grade, each child is in charge of doing his own laundry.
"Everyone says it's crazy," the eldest Schwandt brother, 21-year-old Ty, told MLive.com of his family life. "It's just normal, though. It's how it is."
Before You Go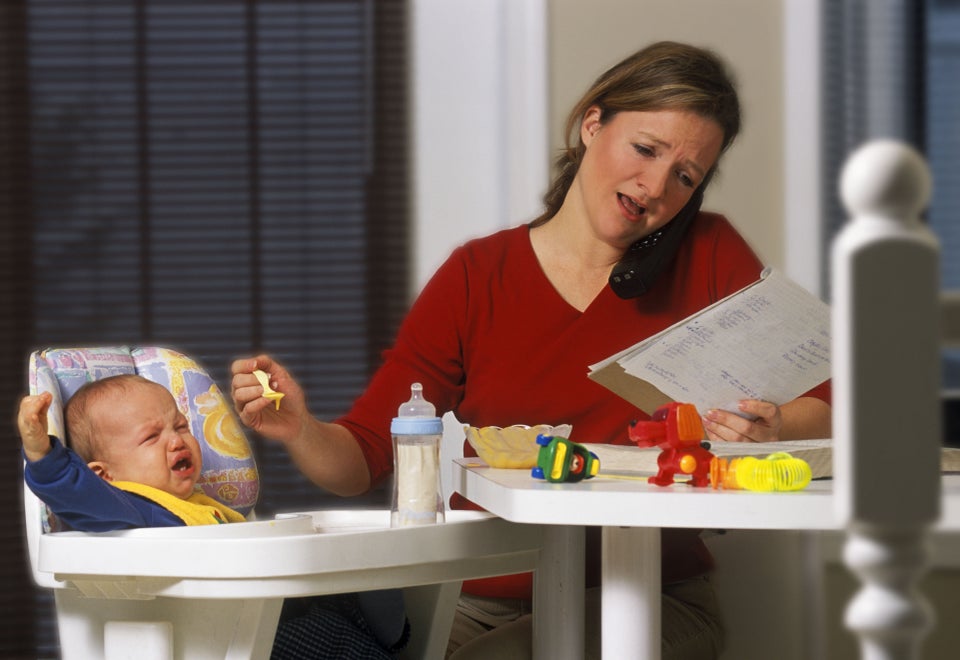 What's Stressing Moms Out?