AUSTIN, Texas ― A Republican-led effort to give child care facility licenses to family immigrant detention centers appeared to falter on Wednesday, after the Trump administration said it wouldn't routinely separate mothers from their children when they're apprehended crossing the U.S.-Mexico border without visas.
The Texas legislature is considering a bill that would lower the state's standards for what constitutes a child care facility. This would allow the state's two family detention centers to qualify for licenses. Supporters of the legislation ― including GEO Group, the private prison contractor that owns the family detention center in Karnes City and runs it as a for-profit enterprise ― argued last week that the change was necessary to avoid the possibility of separating immigrant mothers and children at the border.
It was unclear how much of an impact Kelly's words in Washington had on Texas legislators. But the state's Senate Committee on Veterans Affairs and Border Security declined to vote on the proposal when it met on Wednesday. A committee in the lower house heard public testimony on the proposal, but also left the bill pending.
The bill's sponsor, Republican state Sen. Bryan Hughes, did not respond to requests for comment.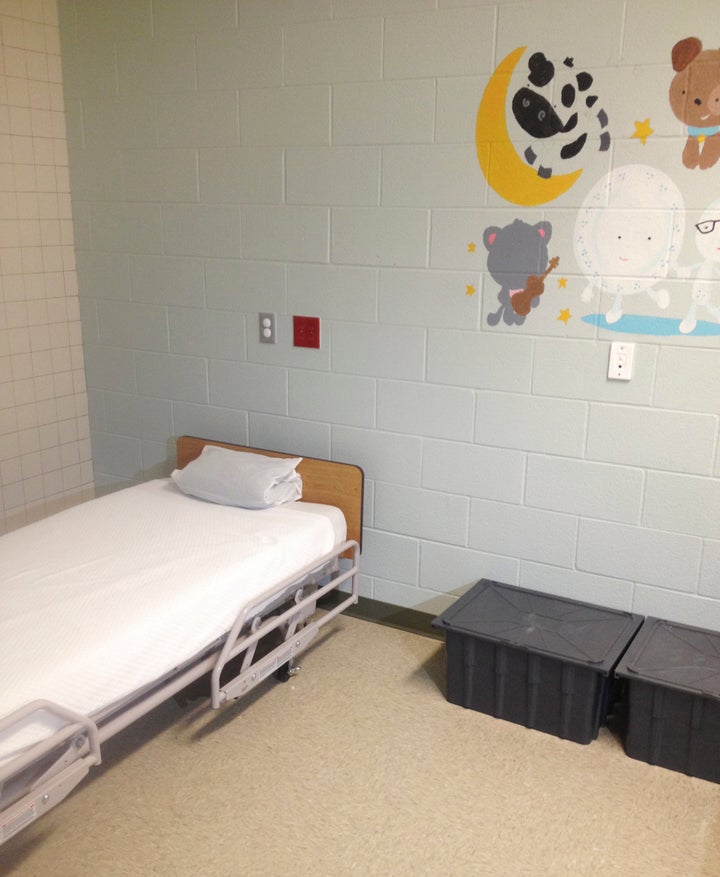 Immigrant rights groups and child care advocates have long decried the resurrection of the family detention policy, which the Obama administration hastily expanded in 2014 to deter an influx of tens of thousands of Central American migrants. El Salvador, Honduras and Guatemala are among the world's most violent countries, and the families fleeing them routinely apply for asylum.
Opponents say licensing the family detention centers would allow Immigration and Customs Enforcement to detain kids indefinitely, despite a court ruling limiting how long children can remain locked up.
"I'm glad they're reconsidering this baby jail bill," Astrid Dominguez, an immigration expert with the American Civil Liberties Union, told The Huffington Post. "These centers, at the end of the day, don't need to exist."
It's too early to tell if the bill will eventually pass, said Bob Libal, executive director of Grassroots Leadership, an Austin-based group that sued to keep the detention centers from receiving state licenses.
"The fact they didn't vote on it yesterday is a good sign," Libal told HuffPost. "The detention of children is always traumatic and harmful. These facilities should be closed ... There has been really overwhelming opposition to the bill. But at the same time, I don't think we're in a position to celebrate yet."
"The fact they didn't vote on it yesterday is a good sign. The detention of children is always traumatic and harmful."
The family detention policy has repeatedly run into legal hurdles. U.S. District Judge Dolly Gee ruled in 2015 that detaining kids for longer than three weeks violates the Flores Agreement, a settlement that requires the government to generally release children from detention. To comply with the ruling, Texas issued emergency rules to reclassify its two family detention centers as child care facilities.
But a state judge ruled last year that the centers don't meet the minimum standards required to receive a child care license. Unlike true child care facilities, kids locked up at the family detention centers can't leave and are sometimes required to sleep in pods with adults they don't know. The bill before the Texas legislature would exempt the state's two family detention centers from such requirements.
GEO Group's regional vice president, Reed Smith, said at the House Committee hearing on Wednesday that without the child care license, his company would likely be forced to stop housing families at the Karnes County Residential Center.
"We could be converted back to an adult detention facility," Smith said. "And it would result in perhaps 200 job losses in Karnes City."
Opponents countered that the facility continues to operate even without a license and questioned the need for the centers at all. In practice, many families who have crossed into the United States over the last three years seeking asylum weren't detained. Instead, they were released with an order to appear in immigration court.
The two centers have a combined capacity of more than 3,000 beds, but only 325 people were detained at both centers combined as of Thursday, according to ICE ― which may reflect broader immigration trends.
The number of unauthorized immigrants crossing the border has dropped precipitously since President Donald Trump took office. Border Patrol agent Chris Cabrera credited Trump's strict attitude toward enforcement. "People realize this president is serious," Cabrera said in a radio interview with The Texas Standard on Thursday. "Our agents are getting back to work … They've got pep in their step and they're out there getting the job done."
But legal groups say U.S. Customs and Border Protection has also been dissuading Central American families from crossing into the United States at legal ports of entry to ask for asylum.
"We're still hearing stories of people getting turned away at the border," Amy Fisher, whose group RAICES provides legal services to people locked in family detention, told HuffPost.
Before You Go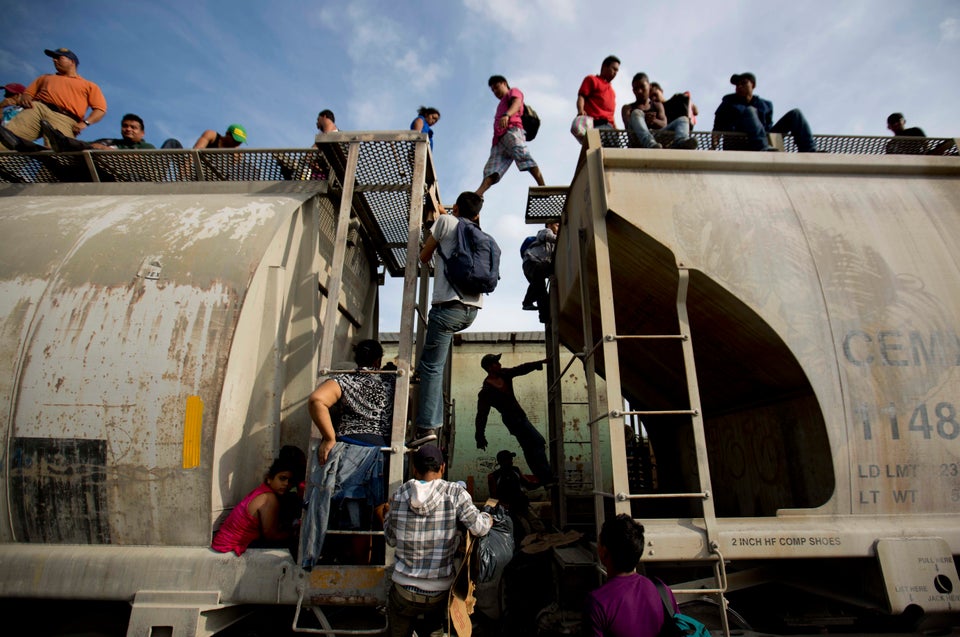 Why Latin Americans Really Come To The U.S.
Popular in the Community