A 3-year-old Honduran boy was released from immigrant detention on Monday after spending more than 21 months locked up ― 10 of them after he'd been granted a status that allows him to stay in the United States.
A judge ordered the release of the boy and his mother, a 28-year-old woman who says she fled kidnapping threats and violence in her native country, without bail or bond, although the mother is still fighting deportation. Immigration and Customs Enforcement confirmed that the mother and son have been freed from custody.
There are many such cases of mothers and children coming to the U.S. in search of asylum and being put in detention instead. But this detention was both particularly lengthy ― most mothers and children are in family detention for under three weeks ― and an example of what can go wrong when ICE declines to release mothers even if it means locking up their children as well.
The mother and son were detained at the U.S.-Mexico border and rejected for asylum, then put in an expedited removal process. They have been in detention ever since. The 3-year-old received relief last year when he was granted special immigrant juvenile status ― meaning he cannot be deported to Honduras and now has a pending application for a green card that could allow him to eventually become a citizen.
The courts determined the boy should be in his mother's custody, according to Justin Mazzola, a researcher with Amnesty International USA, which was involved in pushing for their release.
But the 28-year-old mother is still facing deportation. Since ICE didn't let her out of detention as her proceedings went forward, the mother and her son remained in detention for well over a year, most of it in the Berks Family Residential Center in Pennsylvania.
Sixty-six people are currently detained at Berks, according to ICE. An official said that "many factors can contribute to the length of a resident's stay, including but not limited to the current disposition of their immigration cases."
There are at least three other cases at Berks of minors who were granted special immigrant juvenile status but are still in detention with their mothers, Mazzola said. All of them have been in detention for more than 600 days, although children are supposed to be released within three weeks under a court order.
"There's no reason to detain people, especially young children, for as long as almost two years," Mazzola said. "This child in particular has basically learned to walk and talk in detention. It's not something we should be continuing for any reason whatsoever."
Amnesty International and a number of other human rights groups argue that family immigrant detention ― especially long-term detention ― should be stopped immediately. Former President Barack Obama massively expanded the use of the practice after a swell in the number of mothers and children attempting to enter the U.S. without authorization, and President Donald Trump's administration has promised to do whatever it can to prevent families and others from coming to the country.
"This child in particular has basically learned to walk and talk in detention. It's not something we should be continuing for any reason whatsoever."
Psychologists and social workers say immigrant detention can cause long-term damage to children, many of whom have already experienced trauma in their native countries and on their journeys to the United States. Some legal experts also argue it violates international law regarding treatment of asylum-seekers.
In 2015, a federal judge ruled that the Obama administration was violating a 1997 legal settlement by detaining families. That didn't end family detention, but it did lead to the government moving most women and children through deportation proceedings more quickly, and then releasing them on bond, bail or their own recognizance as their cases progressed.
The same federal judge ruled against the government again in June, saying that conditions were still unacceptable for children, in part because they could not leave.
Parents, meanwhile, have fared worse in court. A group of women and their children ― including the 3-year-old and his mother ― asked the Supreme Court to review a lower court's ruling that they could not challenge the decision to place them in expedited removal and reject their asylum claims. The court declined to take up the case, leaving that ruling intact.
The fact that a judge considered the 3-year-old's case at all is notable, because many others have said they have no jurisdiction over similar cases, according to Amy Fischer of RAICES, another advocacy group involved in the case.
"Part of what made this remarkable is that this little boy, who is three years old, has been detained for nearly two years of his life, [and] had never before had the opportunity to go in front of a judge to ask to be released," Fischer said.
Advocates say they will continue to fight for the release of the other families who have been detained for lengthy periods, and for an end to detention of mothers and children in general.
"Immigration and Customs Enforcement should stop detaining families," Mazzola said. "This violates international law and they should stop the practice altogether."
CORRECTION: A previous version of this story misstated how long the 3-year-old boy was detained. It was 21 months, not 16.
Sign up for the HuffPost Must Reads newsletter. Each Sunday, we will bring you the best original reporting, long form writing and breaking news from The Huffington Post and around the web, plus behind-the-scenes looks at how it's all made. Click here to sign up!
Before You Go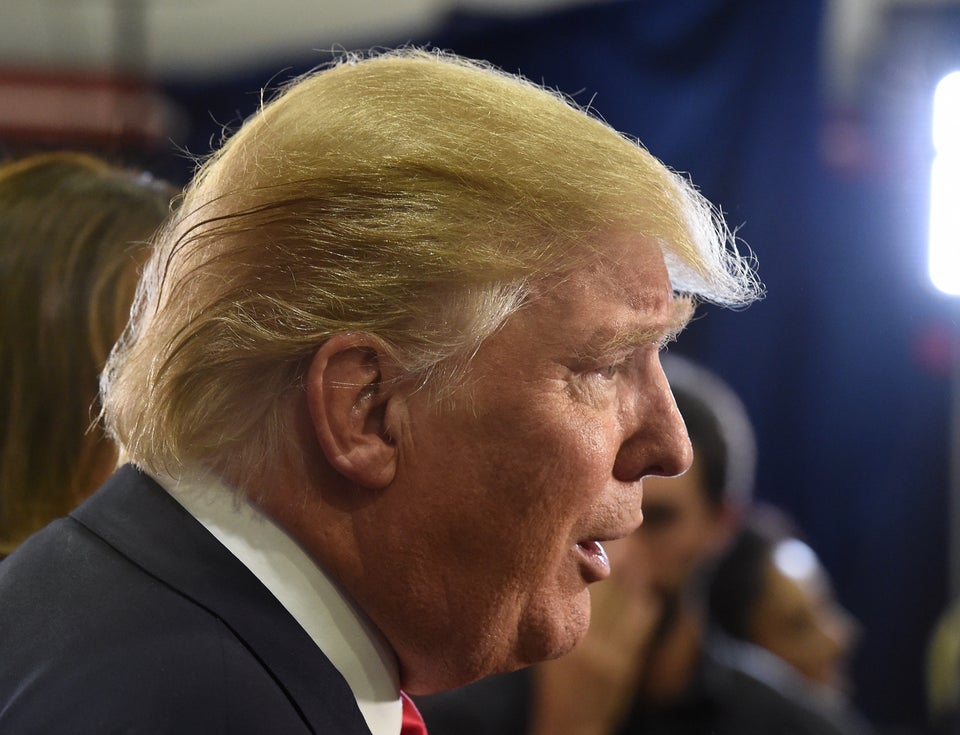 How Donald Trump Talks About Undocumented Immigrants
Popular in the Community