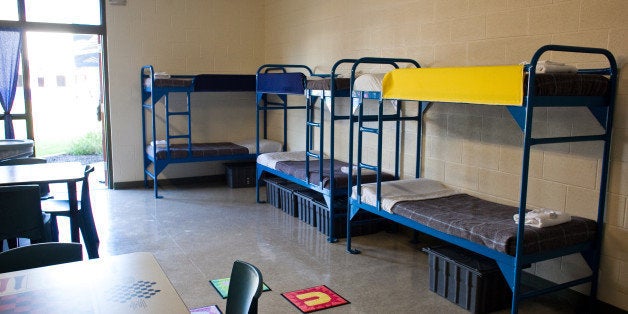 WASHINGTON -- A majority of Democratic members in the House and Senate have now signed on to letters rebuking the Obama administration for expanding the practice of detaining immigrant women and children.
On Monday, 33 of the 44 senators in the Democratic caucus wrote to Homeland Security Secretary Jeh Johnson saying immigrant family detention should be abolished except in extreme circumstances.
The senators who signed the letter, including Minority Leader Harry Reid (D-Nev.) and Senate Judiciary Committee Ranking Member Patrick Leahy (D-Vt.), echoed others in saying recent efforts by Immigration and Customs Enforcement to address concerns weren't enough.
"We appreciate all that you have done to improve conditions at family detention facilities, however we do not believe there is any system of mass family detention that will work or is consistent with our moral values and historic commitment to provide safe and humane refuge to those fleeing persecution," the letter reads.
The Obama administration dramatically increased its use of family detention last year after staggering numbers of women and children were apprehended along the U.S.-Mexico border, both in family units and as unaccompanied minors.
Despite previously limiting family immigrant detention to only one relatively small facility, DHS opened two new large facilities last year, prompting an outcry from advocates who say the practice is damaging to women and children who in many cases are fleeing violence in their native countries.
The senators wrote in their letter that they are "deeply concerned" that detaining young children is detrimental to their physical and mental health, noting that some have shown signs of depression or had difficulty eating and sleeping.
A judge issued a preliminary injunction against ICE in February over detaining asylum-seekers to deter others from crossing the border illegally. The agency also faces a lawsuit over whether the detention facilities meet the standards required to house children.
ICE announced updated policies last month for family detention in response to the criticism and lawsuits. The agency said it will no longer hold families for the purposes of deterrence and that it would review cases of those held for more than 90 days, among other reforms.
The Obama administration has defended its use of family detention, while also saying DHS will continue to work to improve conditions in the facilities. DHS spokeswoman Marsha Catron said Tuesday in a statement that the well-being of mothers and children "is of paramount importance to DHS," noting the facilities have "play rooms, social workers, educational services, comprehensive medical care, and access to legal counsel," and cited the ICE policy changes announced last month to improve oversight.
"Family residential centers serve as an important part of the U.S. government's comprehensive response to the unprecedented spike in illegal migration at the Rio Grande Valley that occurred last summer," Catron said. "Family residential centers are an effective and humane alternative for maintaining family unity as families go through immigration proceedings or await return to their home countries. ICE remains committed to ensuring all individuals in our custody are held and treated in a safe, secure and humane manner."
Catron said DHS will respond directly to the members of Congress.
The congressional Democrats, along with advocates, have said DHS should use alternatives to detention, such as ankle monitoring bracelets or requiring the families to check in regularly with immigration officers.
The American Immigration Lawyers Association, which has been critical of family detention and lack of access to legal representation for the women and children, issued a statement on Tuesday urging President Barack Obama to listen to the Democrats in Congress asking for an end to immigrant detention.
"ICE should explore alternatives to detention to offer these families the best chance at having their day in court without barriers to counsel, without the trauma that detention brings, and without the constant fear that these families are suffering under each and every day," said AILA president Leslie A. Holman in a statement. "I thank the Senators and House leaders for speaking up against this inhumane practice and speaking for the most vulnerable among us."
This article has been updated to include comment from the Department of Homeland Security.
Before You Go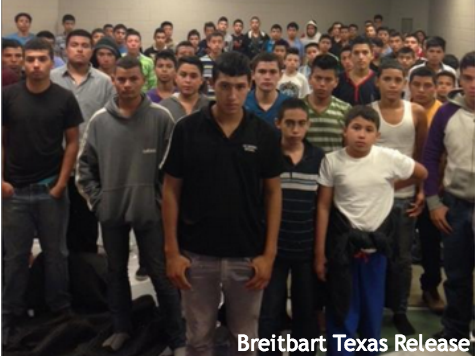 Overwhelmed Border Patrol
Popular in the Community