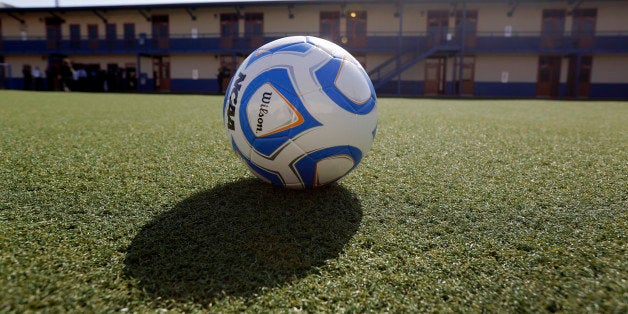 WASHINGTON -- Sister Kathleen Erickson remembers watching a soccer game at a family immigrant detention center in Dilley, Texas, while a detainee recounted watching the dead bodies of her mother and brother being taken out of a house after they were killed by gang members in Honduras.
At the same soccer field on another day, a woman told Erickson about being held by a gang in Mexico for three weeks while she and her daughter attempted to make their way to the U.S. The gang members did "terrible things" to her, the woman said, but she was glad they left her daughter alone.
"There we are, watching this soccer game, talking about horrors that people had been through," said Erickson, adding that the women were "very, very distressed" about being detained.
The women and children at the facility in Dilley and another in Karnes City, Texas, have outdoor recreation areas, playgrounds, libraries and movie nights. For the most part, they can move around freely during the day. They have meals, snacks and access to health care.
But critics of family immigrant detention say that even the nicest facilities can cause considerable damage to the mental health of women and children who have suffered severe trauma already. One woman at the Karnes facility attempted suicide earlier this month, and was deported soon after. Others have reported anxiety and depression. Pressure is mounting on the Obama administration to shut down the family immigrant detention centers, which have become a new target for critics who believe the administration has failed to treat undocumented immigrants with sufficient compassion.
The administration mostly abandoned family detention in 2009 under intense scrutiny, particularly of the T. Don Hutto Residential Center, a former prison where families with children were held behind razor wire. Last year, though, the federal government expanded its capacity to hold women and children after nearly 70,000 family units were apprehended along the southern border in fiscal year 2014, along with nearly 70,000 unaccompanied minors. Attempting to deter more people from crossing the border, the administration built two new facilities: the Dilley facility, officially called the South Texas Family Residential Center, and the Karnes County Residential Center.
As of Wednesday, Dilley was holding 819 mothers and 1,000 children, according to Immigration and Customs Enforcement. The Karnes center was holding 218 mothers and 266 children, while a preexisting facility in Berks County, Pennsylvania, was holding 40 mothers, 4 fathers and 46 children. Many of these detainees are seeking asylum or other relief in the U.S., most commonly because they are afraid to return to their native countries in Central America.
Research has found that living in detention negatively affects the development of children. Luis Zayas, a psychologist and clinical social worker who serves as the dean of The University of Texas School of Social Work, said detention can be detrimental to a child's brain development and emotional intelligence.
Zayas, who specializes in child and adolescent mental health and has made multiple visits to the Karnes facility, said many children there showed signs of depression and anxiety.
"One of the mothers said to me, 'This is a gilded cage, but it's a cage nonetheless,'" he said. "Just because the children have playgrounds doesn't mitigate the fact that they're still confined with their freedoms almost entirely taken away from them."
In May, Zayas met with a Guatemalan woman named Melida who said she brought her four-year-old daughter, Estrella, to the U.S. to rejoin her husband and other daughter because she feared for their lives in their native country.
Zayas wrote afterward that he believed "the continued detention of this child and her mother is jeopardizing Estrella's developmental trajectory as well as Melida's capacity to provide adequate parenting to her daughter."
Melida and Estrella were released from detention last week and are now in New York. Speaking to HuffPost in Spanish, Melida said a psychiatrist at Karnes prescribed her antidepressants, but they made her feel sick to her stomach. At one point, Melida said, she was so depressed and anxious about Estrella's health that she asked to be deported.
"At the last center, my depression worsened and there were moments where I felt that I was drowning from desperation," she said in Spanish. "I got panic attacks at night. Things got really bad in the last few months."
Michelle Brané of the Women's Refugee Commission, who has done extensive work on immigrant detention and asylum issues, echoed Zayas in saying children can be hurt by seeing their mothers depressed and lacking control.
"You have this entire added level of breaking down the family structure," Brané said. "The mom is no longer your protector, because she cannot protect you against the guards. She cannot get you out of that place. We hear over and over stories of children asking their moms, 'Why are we locked in here?'"
ICE spokesman Richard Rocha told HuffPost in a statement that the agency "takes very seriously the health, safety and welfare of those in our care" and noted that the facilities have social workers and mental health care providers on-site.
"Family residential centers are an effective and humane alternative for maintaining family unity as families go through immigration proceedings or await return to their home countries," Rocha said.
Immigrant and human rights advocates want the facilities shut down, or, at the very least, seriously limited.
"We're very committed to advocating for an end to family detention, not making it better. There's no way you can make it better," said Wendy Cervantes, who works on immigration at the family advocacy group First Focus.
A majority of Democrats in Congress have joined the calls to end family immigrant detention, and eight members of the House Democratic caucus are traveling to Texas next week to visit the facilities in Dilley and Karnes City. Their immediate goal is to make sure the women and children are being treated fairly. But ultimately, they hope to stop long-term family detention entirely.
"We're not going to give up until they're closed," Rep. Zoe Lofgren (D-Calif.), who is visiting the facilities next week, said in an interview.
ICE Director Sarah Saldaña said at a House Oversight Committee hearing on Wednesday that the facilities shouldn't be compared to jails. "This is detention, it's not prison," she said.
In response, Rep. Ted Lieu (D-Calif.) admonished Saldaña for using what he considered a euphemism to avoid saying clearly that the agency is detaining women and children.
"You call these facilities 'family residential centers.' It is so positive-sounding, it's like a place you might see at Disney World," Lieu said. "These are actually jail-like facilities. ... Every time you use that term, you're misleading the American public."
Family immigrant detention also faces legal challenges. In February, a federal judge issued a preliminary injunction saying the facilities could not use deterrence as a reason to detain people seeking asylum.
A different judge made a preliminary ruling in April that holding children who posed no flight or safety risk violated a 1997 court settlement. Defending the facilities, Deputy Assistant Attorney General Leon Fresco argued that releasing the children would "separate families, create uncertainty where we don't have uncertainty now and to endanger children." The judge ended up giving ICE and advocates additional time to come to an agreement before he made a final ruling.
In response to the lawsuits and criticism, ICE last month announced new standards for family detention, which included completely ending the use of deterrence as a rationale for detention and reviewing the cases of all people held longer than 90 days.
The Department of Homeland Security appears to have no plans to stop family detention. DHS Secretary Jeh Johnson told The New York Times ahead of a visit to Karnes on Monday that he was "not prepared to abandon the policy and shut down the facilities such that we have no capability to detain adults who bring their children."
"We simply cannot have a situation where if you cross the border and are apprehended, you can count on being escorted to the nearest bus station," Johnson said.
Lofgren, a former immigration attorney, said Johnson was mischaracterizing the critics' argument. Opponents of detention aren't arguing that ICE should immediately release the people it apprehends, she argued. Rather, they want them released on supervision or bond, or even with ankle monitoring.
"There are a lot of alternatives other than just nothing, which is what the secretary has posed as the alternative," Lofgren said. "He's a smart guy, he knows better than that."
Adriana Usero contributed reporting.
Before You Go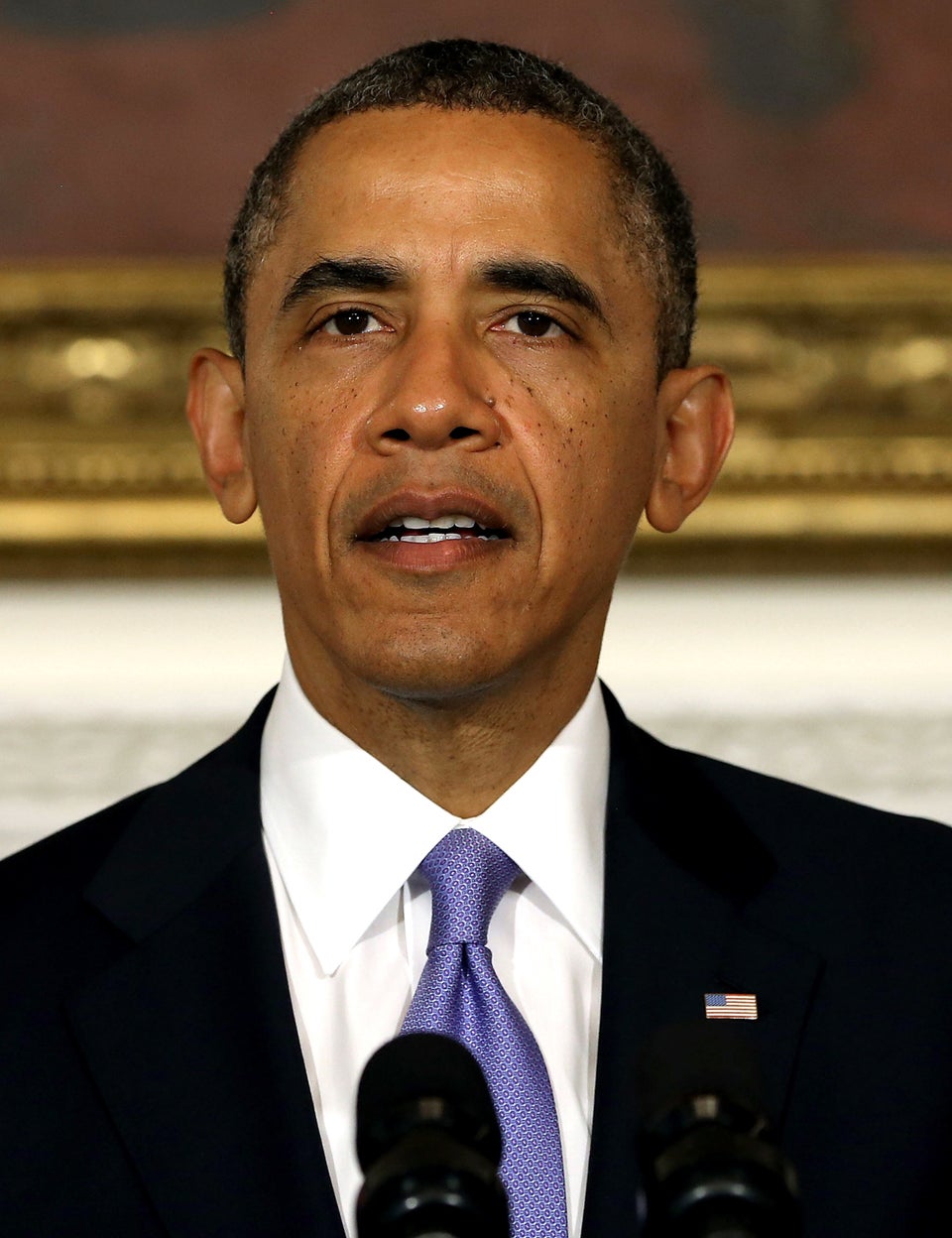 11 Ways Immigration Reform Helps The Economy
Popular in the Community