Bailey and Gage Peterson will never have to rely on overpriced store-bought Halloween costumes. Their mom Steph, a professional seamstress and costume designer, has them covered.
With time to spare, she finished off an ensemble costume that has already won Halloween 2013 -- the characters from the "Labyrinth." Steph had been a little concerned about topping last year's Beetlejuice costumes (see below), but inspiration struck after the family watched the movie together for the first time, she told HuffPost over e-mail. "I was telling the kids that my husband was a dead ringer for Bowie when we first met, and realized my son would make the perfect Goblin King," she said. "Because he truly is a mini Bowie!"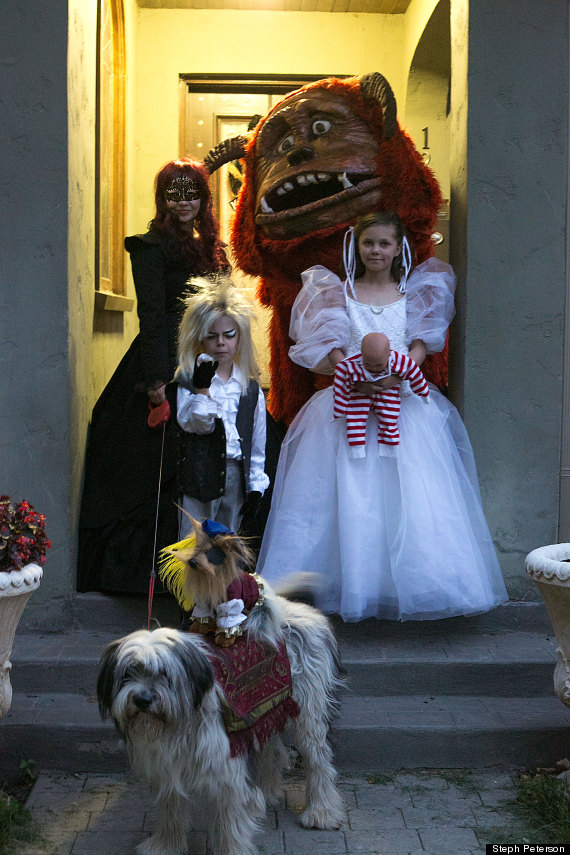 Steph explained more about how she made the costumes in an email:
"I started with Ludo because he was going to be the hardest ... I carved his face from construction foam, coated it with light plaster and painted it. I made a body suit of fake fur and voila! Ludo was born. Of course, my poor husband has to sweat his Halloween away, but I think it's worth it. My daughter's dress was originally a wedding dress that I altered a great deal. My son's costume was mostly a collection of thrift finds from eBay. I made Sir Didymus from a toy stuffed dog and added the clothes, eye patch and hat."
In response to queries around the web, she added that they did not adopt Banjo, the family dog, just for effect, although this was the first time he had a role to play on Halloween.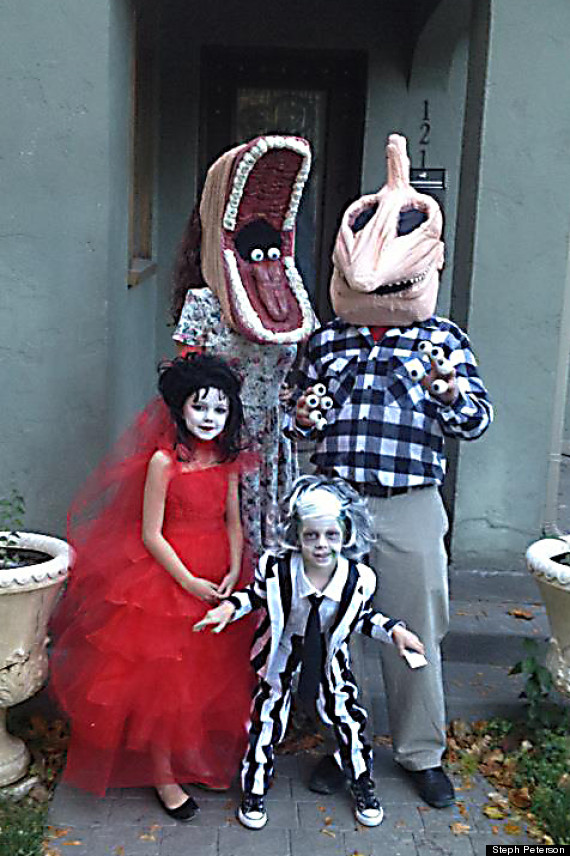 2011: Gage as Edward Scissorhands; Bailey as The Red Queen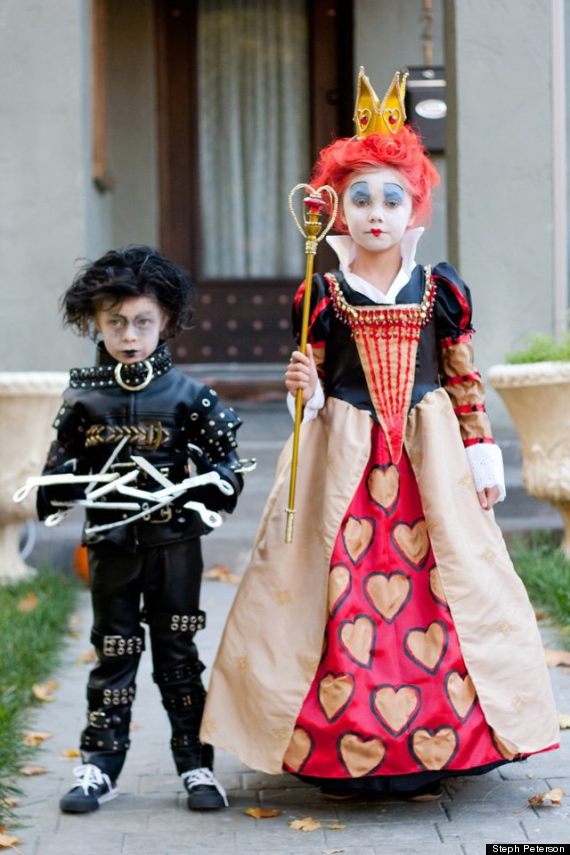 The good news: Mom already has an idea for next year. The bad news: We all have to wait to see what it is!
Related
Before You Go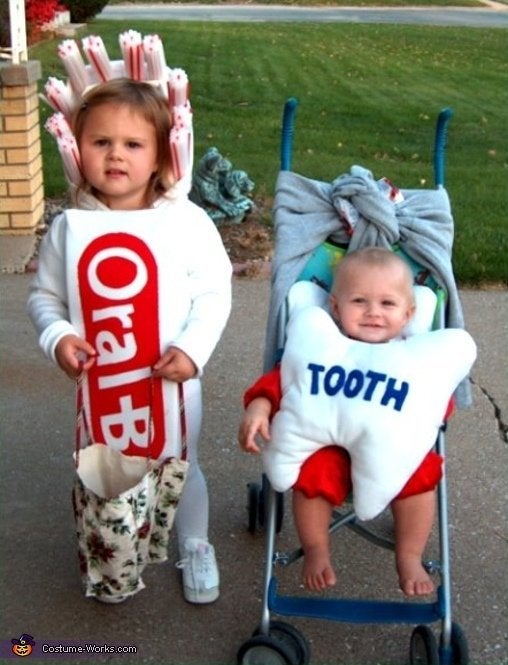 Family Halloween Costumes