How does a family define "home"? (Beyond the aphorism of "where the heart is.") Is it the place you most often sleep? Where your parents or children are? Where the bills are mailed?
"For most people it's where they do their laundry," jokes Angela Anandadappa, who has more reason than most to be looking for an answer. "But that one doesn't work for us, either."
The Anandadappa family -- Angela; her husband, Nish Abeysiriwardena; and their three children, Niam, who is 10; Anish, 8 and Nishela, 4 -- live, work and go to school in a combination of four different states. Their particular living jigsaw is unique to them, but also universal. A changing economy, an evolving view of work-life balance and an ongoing adaption to the latest technology are changing all of our lives as they change this one family.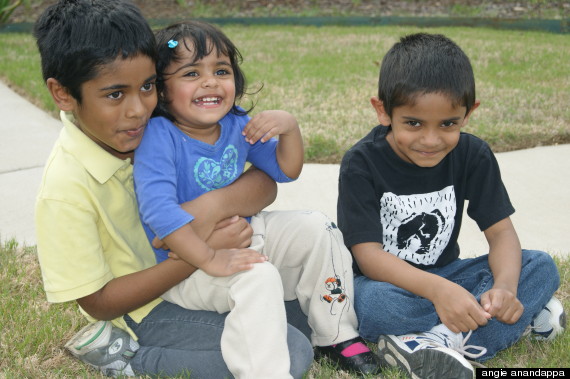 Nish and Angela met when they left their native Sri Lanka 20 years ago to attend the University of Kentucky. Over the years they would acquire six graduate degrees between them, hers in the life sciences (she just finished her doctorate in the last six months in food safety) and his in electrical engineering and an MBA.
Their oldest son, Niam, was born after a move to San Luis Obispo, Calif., where they landed after Nish was hired there as an engineer and Angela took a job in a microbiology lab of a local hospital. When Niam was 2 they relocated to Huntsville, Ala., where their second son, Anish, was born, and where Nish worked for General Electric. They were an under-one-roof family there for five years, through the birth of their daughter Anishela in 2009, with Nish leaving for his office every day and Angela doing periodic consulting projects from home and caring for her mother, who lived with them and suffered from amyotrophic lateral sclerosis (ALS).
Then, when the baby was not quite 1 year old, Angela's mother returned to Sri Lanka, where round-the-clock nursing care was more affordable. Wanting to help pay for it, Angela looked for a better job, and found a "perfect fit" -- but for the fact that it was two states and a six-hour drive north, at a college in Lexington, Ky.
So began the new family "norm" -- with Angie spending the week with their two sons in Kentucky, while Nish stayed in the house in Huntsville. The boys went to a public magnet school in Lexington while their mother went to work, and the family reunited in one home or the other on weekends.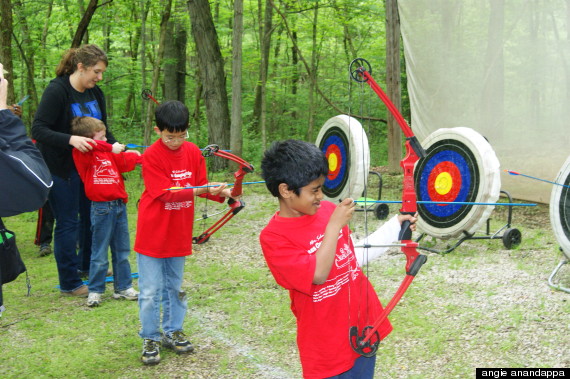 Along the way it became clear that Niam was not your average youngster. "He didn't talk much, he didn't care to converse," Angela said, but he built intricately engineered structures out of things he found around the house. Tests labeled him words like "gifted" and "genius" -- "words I don't use in the house and I don't use in front of him," she noted. In Huntsville, he had completed kindergarten through second grade in two years rather than three, and in Lexington he was taken from his middle-school class to study high school math with a teacher who came just to teach him. Eventually he would take the ACT college admissions test and get a 28 (out of 36), which is in the 90th percentile for high school seniors. He was 10 years old at the time. But first he would leave his local school and take courses remotely, via online classes at the Alpha Omega Academy, based in Iowa.
About two years ago, as the economy continued to sag, Angela's the future of Angela's job became uncertain. "When there are some things that are unsure in your life you look for the things that are sure," she said. "We had a house in Huntsville. That was sure." So she gave up the family's rental in Kentucky and became the one who commuted -- working from home in Alabama most days, traveling north for meetings as needed. Sometimes Niam, still schooled virtually, came along. "He has helped me in conducting some research," Angela says.
Life worked that way -- one foot in Alabama, one in Kentucky, a computer connection in Iowa (and Niam working remotely with the Davidson Institute for gifted students in Nevada, crafting a proposal for an ALS awareness and fundraising foundation) -- until this past spring. In April, Nish lost his job with GE during a restructuring, finally found another with a defense contractor in Washington, D.C., and rented an apartment there. That's where he lives for weeks at a time, while, back in Huntsville, Angela telecommutes, Nishela goes to a local preschool, Anish just left the fourth grade in the Huntsville public school and started seventh grade in a virtual program, and Niam takes a mix of virtual high school classes and twice a week practices with the math team at the Century Technology High School in Huntsville, where he is a valued member.
Living outside the traditional lines gives you a heightened understanding of the norm, Angela says, and she has thought a lot about what defines and unites her family. Because hers is built around the individual needs of each member, it is all the more important to carve time for togetherness for all, she said.
"'Family' and 'home,' for us, means just hanging out with each other," she explained. "We look for whatever opportunity we have to be with each other. Our kids don't do sports teams. I don't schedule back-to-back activities for them because then everyone is exhausted and you don't get to have quality time." (They also don't have pets. "We had two fish and they died, we realized we can't do it," Angela said. "Not with this life.")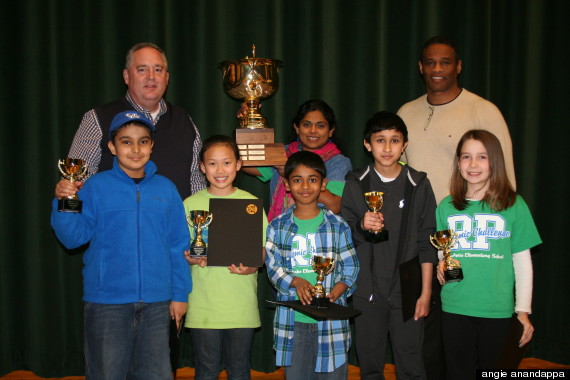 In the same way, raising children who are "extraordinary" has given Angela a deeper understanding of the "ordinary" -- and a firm determination to provide that for her kids as well.
"The rule is, if you start something you have to see it through," she said. Niam, for instance, wanted to learn Taikwando, and began training while a kindergartner in Huntsville. He continued with the sport in Kentucky, and was working toward his first-degree black belt when he moved back to Alabama again. Not able to find a teacher of the same skill, he went along with his mother to train periodically with his grand master in Kentucky, then practice on his own between trips. He eventually earned his belt.
That was the way she and Nish were raised, Angela said, and in spite of the very modern overlays, she believes she is doing for her children what her parents did for her. "This might look very new and different, but basically I am like my Mom in the most important ways," she said.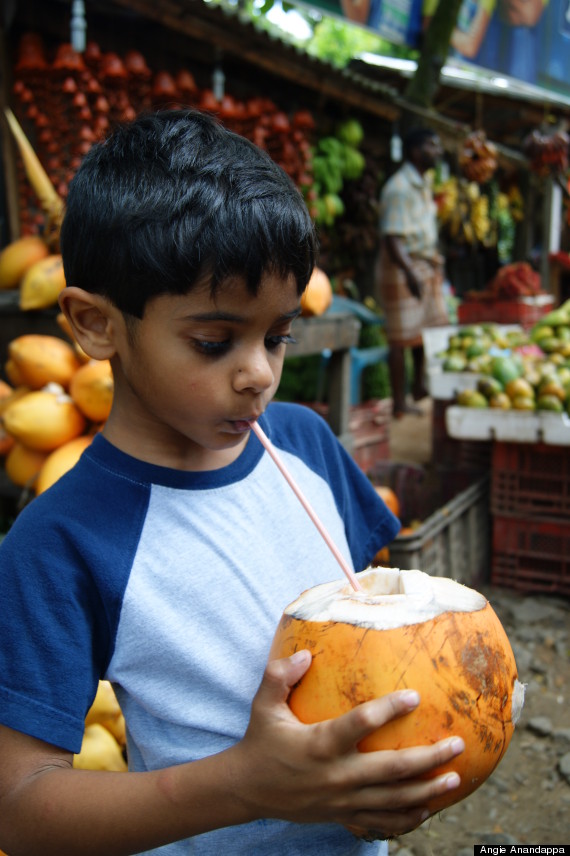 One realm her mother never navigated with her was the Internet, however, and Angela draws very loose boundaries there for her kids. Screens are not allowed in the bedrooms, she said, but other than that, "We do not in our house have any kind of parental controls put on any computers. We could, but we haven't. They are self-monitoring, so I trust them to use the technology and they know that they don't dare to betray my trust."
After all, she believes, it is technology that makes this family possible -- allowing her to work long distance, allowing her husband to "see" the children at bedtime, allowing her oldest son to be schooled at the right level. "Maybe it's not a 'normal' life but it is also not an uncommon one anymore," she said, "and it works for us."
Angela said she has no idea what the next step will be, but she assumes all future choices will be made with an eye toward allowing each of them to pursue individual goals while also protecting their feeling of unity. Home, to the Anandadappa-Abeysiriwardenas family, is the place where they build that dream.
"Home is where your family is," she offered, meaning that for hers, home is "everywhere."