It'll take some extra holiday cheer to help one little girl with a resilient spirit and contagious smile experience the Christmas she deserves.
Alicia Martinez-Alexander, an 8-month-old who lives in Beaverton, Oregon, was diagnosed with acute lymphoblastic leukemia in October. While she is currently in remission, she still has more than two years of treatments.
And the bills have been piling up for Alicia's mother, Trinity Alexander, a single mom who also has an 8-year-old daughter Raquel. She has been forced to take time off from work to care for Alicia. Though the family primarily lives off of Trinity's $36,000-per-year income, she is currently on leave without pay so she can care for her daughter. 
Trinity's brother, Allen, and her sister-in-law, Tracey, set up a Crowdrise campaign to help raise money for Alicia and her family in hopes of relieving some of the family's financial stress during this difficult time -- especially during the holidays as Alicia celebrates her very first Christmas.
How you can help. Story continues below. 
Trinity told The Huffington Post that Alicia hadn't exhibited any signs of illness until the mother noticed her daughter begin to have stomach issues. When she finally received the diagnosis from the doctor, Trinity was flabbergasted and completely devastated.
"I was scared, I was mad, I thought, 'Why her? Was it something caused during pregnancy?'" the mother said, recalling the emotions she felt after her daughter was diagnosed. "All those questions just constantly ran through my mind."
The baby was admitted to the intensive care unit at Doernbecher Children's Hospital where her white blood cell count was found to be dangerously high. After Alicia spent five days in the ICU along with another 40 days in the hospital while undergoing a round of chemotherapy, a doctor determined that the girl was finally in remission.
However, the medical process is far from over. Alicia will need at least two more rounds of chemotherapy.  Afterward, she'll likely have to attend chemotherapy treatments once a week for the next two years as doctors work toward curing Alicia.
Since the baby's diagnosis, the family's made sacrifices and adjustments to focus on the 8-month-old's health. Alicia's father and Trinity's boyfriend Antonio Vega lives about an hour and a half away, close to his work at a Christmas tree farm. Every night, he makes the drive to see his daughter.
To keep Alicia away from germs, Trinity's 8-year-old daughter, Raquel, hasn't been able to invite friends over and must stay isolated from her sister if she's sick.
Trinity and her kids share a home with Alexander's mother, Kathie Cumbie. Trinity is a case manager for Oregon's Department of Human Services, and helps families in need receive cash and food assistance. The mother of two was able to take an extended paid leave with the help of kind coworkers, who donated their extra sick and vacation pay. However, her pay ended as of Dec. 1, and the mother won't be able to return to work for the time being while her daughter is still undergoing chemotherapy treatments.
Without a salary, Trinity will be paying for health insurance, which had initially come out of her paycheck, out-of-pocket. The family has also cut down drastically on their expenses, especially those pertaining to the holidays like gifts and decorations. They've scaled back on other food and family trip spending. Cumbie has also had to take time off from work without pay to help take care of Raquel. On top of it all, the family will be burdened with keeping up with bill payments during this period of time without income.
The donations from the fundraiser would help ease the burden of these bills like rent or electricity-- something so crucial to the family while they're committed to helping Alicia recover.
"I can just focus on my baby," Trinity said. "If it pays the water bill for a month and Alicia needs an extra medication, I won't have to stress about that bill."
Despite the challenges the family is facing, Trinity says they're able to get through it all because of Alicia's vibrant smile and unwavering spirit.
"Every morning … she has a smile on her face," Trinity told HuffPost of her resilient child. "She's been put through, in two months, more than most people have been put through their entire lives. And all day long she smiles. Just looking at her, I can't have a bad day."
That's why, ultimately, all Trinity wants for Christmas this year is for her daughter to truly revel in the holiday spirit.
"The main thing is for her to be happy and humble like she is -- I just want her to be feeling well enough to enjoy Christmas."
This holiday, be reminded of why this season matters most -- giving back. HuffPost Impact & Innovation and HuffPost Voices have teamed up to feature stories from 12 families in need over 12 days between Thanksgiving and Christmas. Moms, dads and kids talk to us about working to get by, what they might go without this holiday and how you can help. Read all the stories here.
PHOTO GALLERY
Stunning Underwater Healing Photos of Cancer Survivors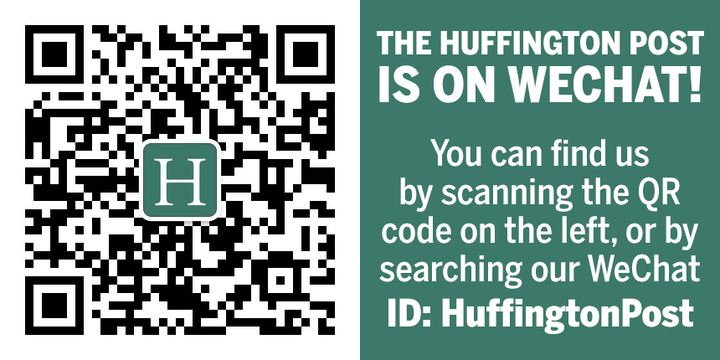 REAL LIFE. REAL NEWS. REAL VOICES.
Help us tell more of the stories that matter from voices that too often remain unheard.