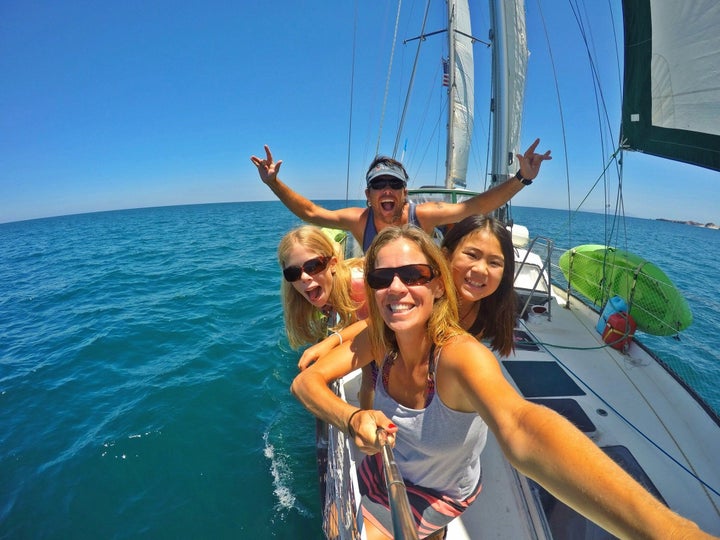 In January 2015, the Nance family ― Phil, Aimee, their 14-year-old daughter Jessica and their 12-year-old daughter Emma ― set sail together to explore the world. In a span of almost three years, the family has given a new meaning to "spending quality time together" by sailing across a massive ocean, swimming with whales, hiking active volcanoes and more.
After dealing with 90-minute commutes to work and paying nannies to help raise their girls, Phil and Aimee decided to make a change. They now live with their daughters on a 1978 45-foot Dufour ketch sailboat called SV Terrapin (SV stands for sailing vessel, and a terrapin is a species of turtle).
"We felt that we were missing out on watching our children grow up," Aimee told HuffPost. "After mulling around various ideas, we decided sailing would give us the greatest opportunity to see most of the world on our limited budget."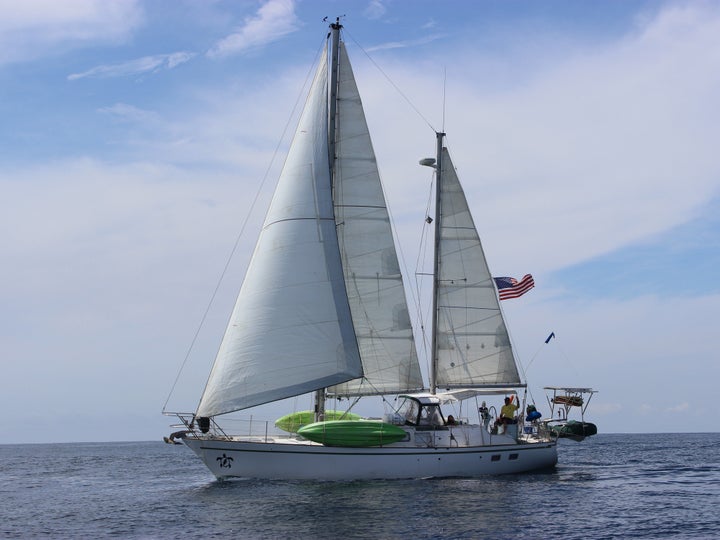 In 2014, Aimee and Phil sold their house in San Diego, California, and everything in it. They then moved aboard their boat and remained in San Diego for seven months, practicing for their voyage ahead. Aimee had no experience with boats growing up and Phil only had experience with smaller sailboats. (Aimee suggests anyone considering their lifestyle to take American Sailing Association classes, and the couple also learned many skills from trial and error before any of their long excursions.)
At the beginning of 2015, the family headed south. For two years, Aimee, Phil, Jessica and Emma explored the Pacific coast of Mexico. This past spring, they sailed across the Pacific ― a 24-day trip ― and made their way to French Polynesia, continuing west to the Cook Islands and American Samoa. While traveling, they take breaks to swim, snorkel, explore the different countries and territories, meet fellow sailing groups and more. The family is currently in Tonga.
"How long our visas permit us to stay and the weather windows between destinations dictate how long we can stay and enjoy a particular country," Aimee said. "We definitely enjoy being at anchor in beautiful places more than we enjoy long ocean passages. We have been in Tonga now for about three weeks."
Their next stop? Fiji. The family plans on staying there for six to seven months to wait out cyclone season.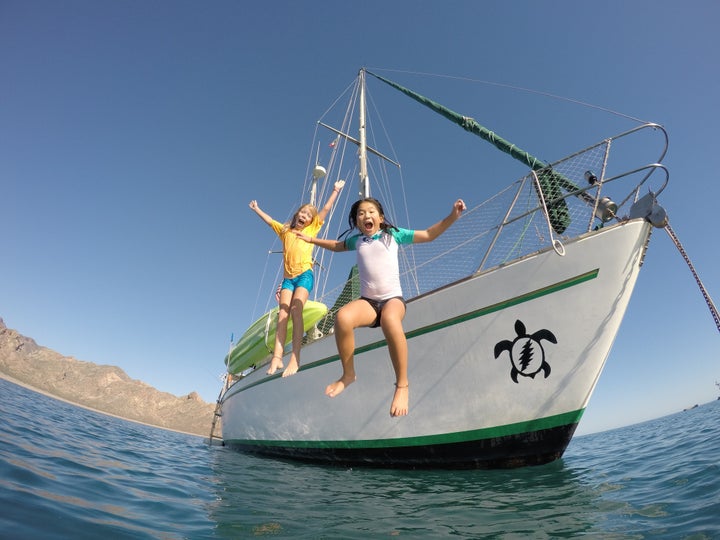 While traveling the world, Emma and Jessica have their own cabins, "an important feature for a teen and preteen," Aimee said. Emma especially loves snorkeling, kayaking and swimming on a daily basis, while Jessica enjoys exploring the geography of the places to which she and her family sails and learning about the various ecosystems and cultures.
Aimee and Phil, a high school teacher and scientist, have made their daughters' education a priority within their unconventional living conditions.
"It was very easy for us to find free textbooks, workbooks and other online materials in a PDF format that we could transfer onto a dedicated homeschool hard drive," Aimee said. "From the hard drive we load each item as needed onto our daughters' Kindles."
Aimee noted that their lifestyle has allowed the girls to sometimes learn more than they would in a classroom.
"While touring pyramids near Mexico City our daughters acted as our tour guides and were responsible for explaining the significance of what we were exploring based on curriculum we had taught," she said. "Science projects often come to life with our onboard microscope and access to rich ecosystems."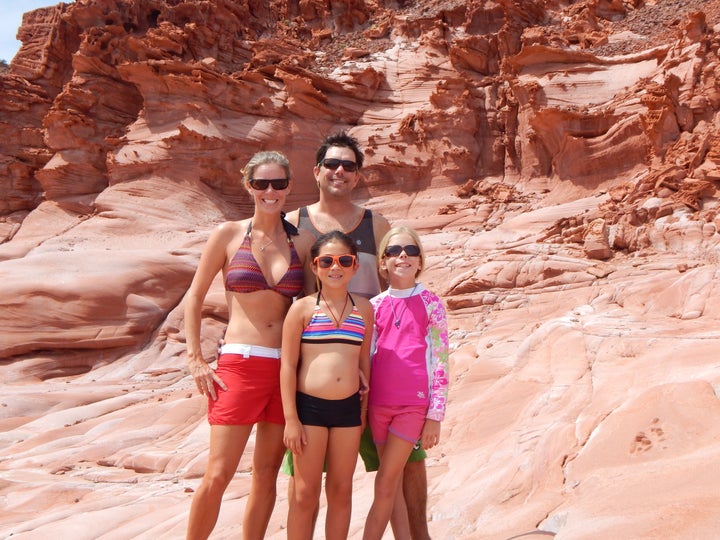 The family documents their travels on a blog called Sailing with Terrapin, on which they chronicle everything from what they spend to what they do after anchoring at different locations. To fund their travels, Aimee and Phil saved money for a year and a half and used the money they received from selling their house. About a year ago, they returned to the United States and worked for six months.
One misconception many people have about the idea of sailing for extended periods of time, according to Aimee, is that several years of experience are required. In the two years the family sailed near Mexico before crossing across the Pacific, Aimee and Phil faced significant learning opportunities by simply being on the boat and on the water. She said she has met more families out sailing than she ever expected.
For Aimee, though there are obstacles, the best part of her family's sailing adventure is that they are all together.
"We have swum with whales, hiked to the top of active volcanoes, sailed across an ocean and experienced many different cultures," she said. "Since our first day, our girls have written in their daily journals with the anticipation that twenty years from now we'll read from them and reminisce about our amazing experiences."