 "We're not waiting patiently. We will be here this Thursday, next Thursday and Thursdays beyond that until we see some type of movement," the family's attorney Royce Russell said to a large crowd of supporters at a rally Thursday.
Graham's father, Franclot Graham, said "there's not a day [that] goes by that I don't cry," adding, "All we want for our son is justice."
Inside the home Graham went into the bathroom, where he may have been trying to flush some marijuana down the toilet, when Officer Richard Haste--now on restrictive duty while Internal affairs investigates the incident--fired one shot and killed the teen.
Graham did not have a gun.
Police Commissioner Ray Kelly, whose department initially said there had been a struggle with Graham before the gun fired (there was not), later met with the family to express his sympathies.
The DA's office has convened a grand jury to determine whether charges should be brought against the cops involved in the incident.
Traditionally high tensions between the Bronx black community and the NYPD have continued to escalate since Ramarley's death. At a rally shortly after the tragedy where protesters chanted, "NYPD: KKK," Ramarley's sister, Leona Virgo, told reporters, "This is not just about Ramarley. This is about all young black men."
Meanwhile in Florida, outrage continues over the shooting death of Trayvon Martin, another unarmed black teen, shot to death by self-appointed neighborhood watchman George Zimmerman. The Sanford Police Chief has stepped down over his handling of Trayvon's case. No charges have been made against Zimmerman.
Related
Before You Go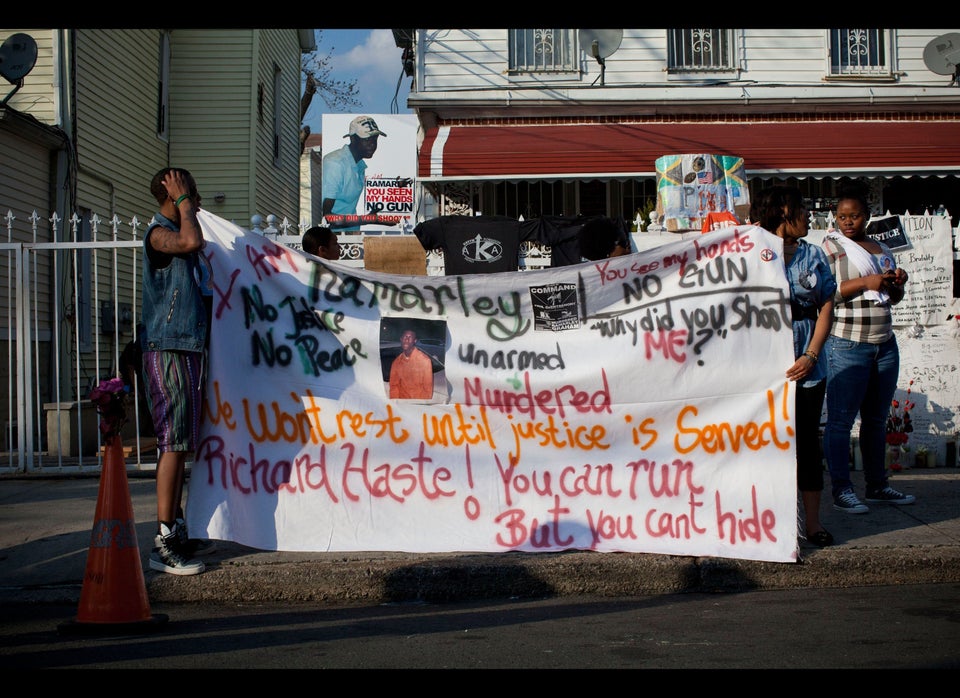 Ramarley Graham Rally In The Bronx
Popular in the Community