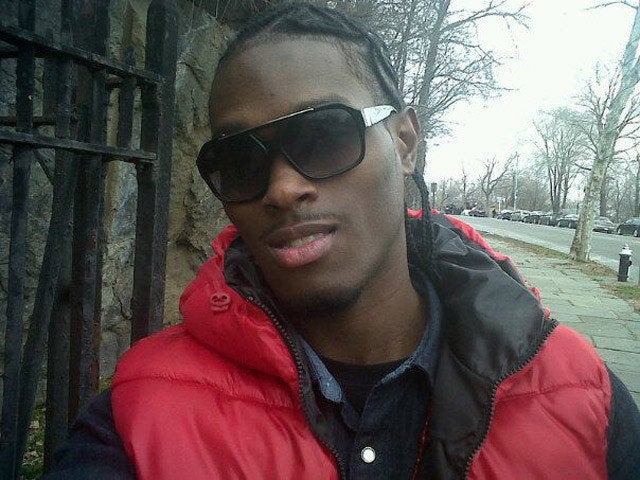 The family of a Brooklyn man struck and killed by a police car earlier this month will join Reverend Al Sharpton in calling for an investigation into the fatal incident.
Tamon Robinson, 27, was allegedly spotted by police at 5:30 AM on April 12th stealing cobblestones from the Bay View Houses, a public housing complex in Canarsie.
When he saw police, Robinson bolted for his mother's building, which The New York Times reports was just a short 100 yards away. Two officers were chasing him on foot and another set were chasing him by car.
As Robinson neared the building, the cop car veered up onto the sidewalk.
"They hit him," said 26-year-old Franchette Mowbray, who witnessed the episode, told The Times. "He flew up and he came down. They backed the car up, and they told him to get up. People were yelling out their windows screaming at the cops, 'We saw what you did.' "

The official police account of the day's events differs from witnesses, however. Police say the car was stopped when Robinson ran into it. Friends of Robinson also say that he had permission to take the cobblestones, as he had a business on the side selling such materials.
Robinson--a popular barista at a Brooklyn Connecticut Muffin --suffered a head injury was taken to the hospital where he was handcuffed to his bed, even after falling into a coma.
After his six days, he was declared brain dead and his family elected to take him off the respirator. He died on April 18th.
The NYPD Department of Internal Affairs is investigating the incident.
"They never came to me still to this day and said that your son was involved in any kind of incident or anything. Nothing, I didn't even know," Robinson's mother, Laverne Dobbinson told reporters of the NYPD Tuesday, according to NY1.
"The penalty for stealing paving stones is not death," added Sanford Rubenstein, a lawyer for Robinson's family.
A funeral for Robinson will be held Friday.
Saturday, Dobbinson will join Al Sharpton and the National Action Network for a rally at the House of Justice, 106 145th St. at Malcolm X Boulevard in Harlem, Patch reports.

Support HuffPost
The Stakes Have Never Been Higher
Related
Popular in the Community