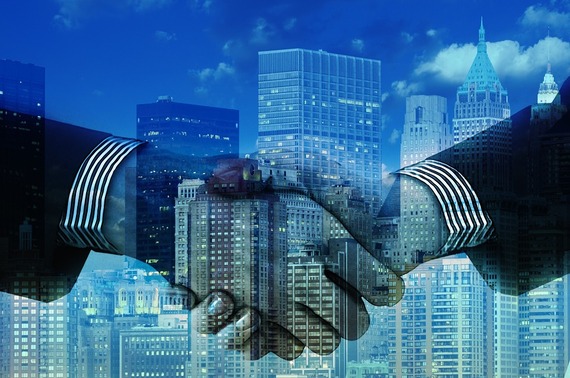 Family offices work with varied investors to achieve the best financial gains There are two types of family offices: the Single family office that manages personal affairs as well as finances of one wealthy family; and the multi family office which helps investment firms engage in deeper and more lasting relationships. These two work side by side with several investor groups such as angel investors, hedge funds, and venture capitalists, to provide financing to startups, create new enterprises, and generate more profits and wealth for all involved.

Angels
During the early stages of most startup businesses, an angel investor could mean the difference between success and failure. As with any business endeavor, some angel deals will not make it, but at the family office, the angel investments are managed successfully. When investing with angels, it is important to bear in mind that a systematic approach and a balanced portfolio will increase the chances of high returns. Early stage investing with angels can be quite lucrative. This definitely is one of the assets of opting for angel investors. However, one of the drawbacks is that angels expect 26%, if not more, annual returns on their investments.
"Unlike hedge funds, family offices do not need to register as investment advisers with the US Securities and Exchange Commission. This enables them to manage the monies of the founding family and employees with the same level of governmental oversight," says Richard Flynn, principal of the Rothstein Kass Family Office Group.
This means that without the same level of governmental oversight, it is easy to manage the wealth of founding families and employees. For successful hedge funds, it is necessary to consider the structure and various family priorities like tax planning, and philanthropy which need to be fully accommodated in the investment process. To convert hedge funds to a family office in a cost effective manner and to maintain the structure, the monies which belong to the founding family and employees should be substantial. Hannah Shaw Grove, a family office expert and board member of the Hedge Fund Association says, "A high-functioning family office is appealing to other wealthy families. I've seen dozens of single-family offices become multi-family office once their strategy and structure have been fully vetted and implemented."
On the other hand, if a hedge fund operation depends on investor monies, then the option to use the family office is no longer feasible. Hedge funds utilize a myriad of financial instruments to minimize the risk. Many hedge funds are flexible in their investment methods. For further precautionary measures, it is vital to understand the strategy being employed before investing.

Venture Capitalist

Family offices and VCs can work together to culminate more success. In this framework, investment decisions in the family offices are organized, and are made by a small team of staff members, including a member of the family. In the initial stages of the relationship between VCs and family office, the VC provides the funds. Then, during later and larger rounds, the family offices and other non-VC investors such as as Private Equity firms, hedge funds and corporates, come in for bigger funding. The investment decision relies on trust and what is being offered. If there is fear of an impending capital depression, then the VC may change his mind at this point.
The table below will guide the startups on whom to approach for financing.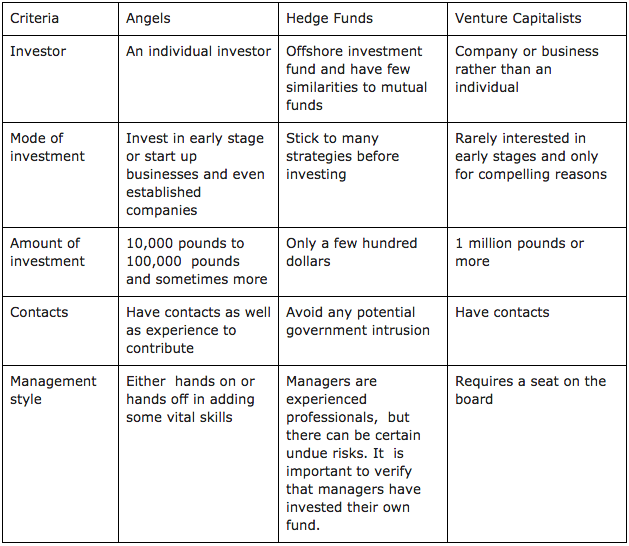 In conclusion, providing businesses with capital is something very much needed in every corner of the world. And every single investment contributes to a country's economy. Regardless of the type or size of the business, it is important to have a secure financial plan in order to zero in on the right investor.
Popular in the Community