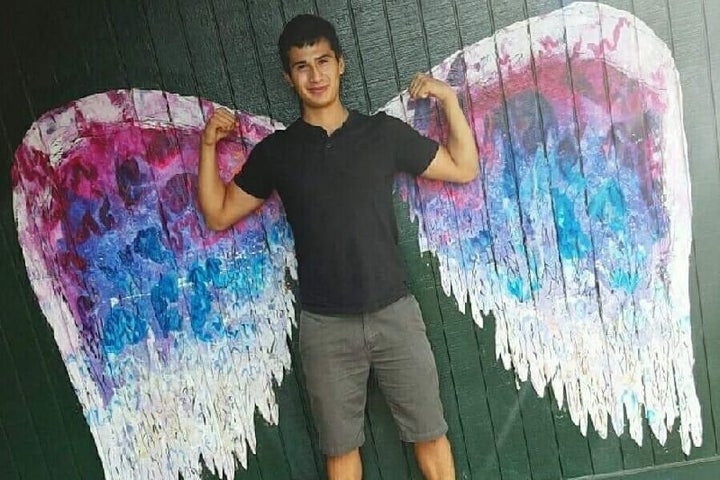 A relative of a gay man found badly injured near train tracks in California says his family is angry authorities are looking at the possibility of attempted suicide. The circumstances, he said, point to foul play.
"They keep trying to push the narrative that he jumped from the train, but we believe he was attacked and this might've been a hate crime," Austin Sailas told HuffPost on Tuesday.
His cousin, 22-year-old Aaron Salazar, is hospitalized in Reno, Nevada, where he's in a coma.
"He has brain injuries, a broken pelvis and a mysterious burn on his crotch," Sailas said. "It all depends on him now. He's young, he's strong and he's been fighting to wake up, so there's hope."
Salazar, an economics major at Portland State University, was on an Amtrak train on May 15, traveling from Colorado to Portland. His last known communication, according to his cousin, was a text message to his great-grandmother at about 11 a.m.
"He told her, 'I have another layover in Sacramento, but right now I'm going to go get some food and explore with this friend I met on the train,'" Sailas said. "That was the last anyone heard from him."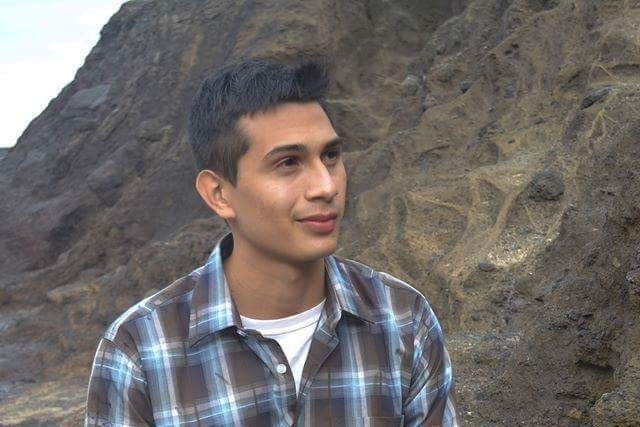 Less than an hour later, railroad workers found an incapacitated Salazar lying beside the Union Pacific Railroad tracks in Truckee, California. His injuries were so severe that responding paramedics had him airlifted to Renown Regional Medical & Trauma Center in Nevada.
Sailas said doctors at the hospital told the family his cousin's injuries are consistent with a beating.
"We believe that he was attacked by this person that he'd met on the train," Sailas said.
Because Salazar was found on property belonging to Amtrak, the investigation is being spearheaded by the Amtrak Police Department. Calls for comment to the investigative agency were not returned on Tuesday. However, a spokesperson for the department sent an email to HuffPost indicating that they are in touch with the family and that investigators have found "nothing to suggest criminal intent."
Sailas said investigators haven't been forthcoming with information and have yet to examine Salazar's cellphone or laptop for potential clues.
"They've been shady about the whole investigative process," Sailas said. "They won't even tell us where he was found, other than it is private property. They're just saying that they're looking into the idea that he jumped from a moving train."
The family, Sailas said, believes there's no way his cousin could've jumped from a moving train without alerting the operator.
"We called Amtrak that day and they told us if he had opened any windows or doors there would have been notifications triggered," he explained. "They also told us no incidents were reported on that train about any open windows or anything."
Salazar's family is asking people to use the hashtag #JusticeForAaron when sharing information on social media about the case. They've also started a GoFundMe campaign to help raise money for growing hospital expenses. As of Tuesday evening, more than $8,000 was raised.
"We need prayers for Aaron," Sailas said. "We, without a doubt, know he did not jump. We want answers."
Anyone with information in this case is asked to contact the Amtrak Police Department at 800-331-0008.
Popular in the Community