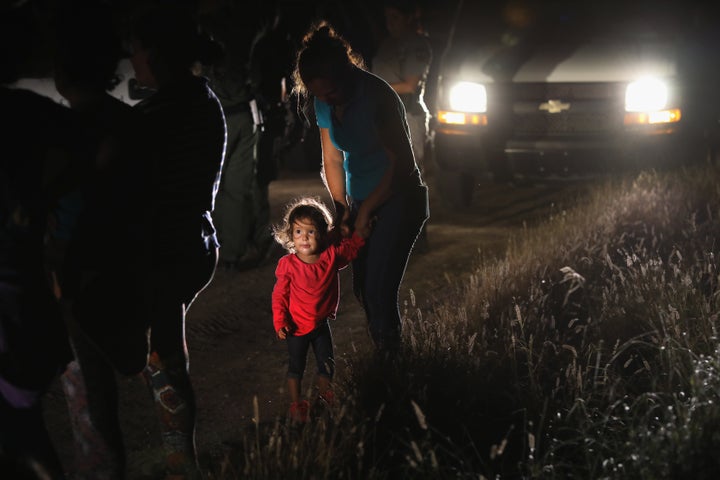 WASHINGTON ― Conservative groups that promote themselves as "pro-life" and "pro-family" are quietly supporting the Trump administration policy of separating immigrant children from their parents at the border, or refusing to weigh in at all.
Susan B. Anthony List, an anti-abortion organization that pledges to "encircle the vulnerable ones who need us, and to fight until they are safe and free," said Monday it won't discuss Attorney General Jeff Sessions' "zero-tolerance" immigration policy, which separates children from their parents so the adults can be criminally prosecuted for crossing the border without documentation. Previously, authorities typically kept migrant families together and routed them to immigration courts.
"From its inception, Susan B. Anthony List has been completely dedicated to protecting the first right without which no other rights matter: the right to life," the group's president, Marjorie Dannenfelser, said in a statement. "Therefore, we refrain from public comment on immigration and many other topics, including other policies that impact families."
Tony Perkins, president of Family Research Council, whose mission is to create "a culture in which in which all human life is valued" and "families flourish," said the border situation is "tragic" for children, but it's not fair to blame the Trump administration.
"That burden lies with their parents who knowingly put them in this position," Perkins said in a statement. "'If you are smuggling a child,' Attorney General Jeff Sessions has said, 'then we will prosecute you and that child will be separated from you as required by law. If you don't like that, then don't smuggle children over our border.'"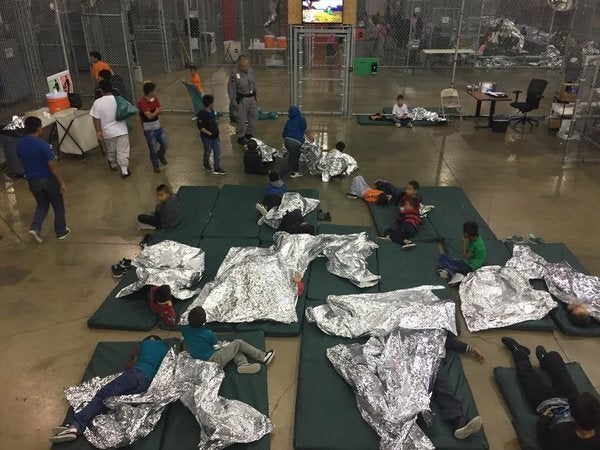 The administration has taken nearly 2,000 children away from their parents over the span of six weeks. Photos from detention facilities show kids being herded into cages and given aluminum foil blankets. An audio from one facility, obtained by ProPublica, features kids crying out for their parents as a U.S. Border Patrol agent jokes about an "orchestra" of wailing children.
Jim Daly, president of Focus on the Family, an organization that bills itself as "a global Christian ministry dedicated to helping families thrive," acknowledged that it can be "harmful and traumatic" to take a child away from parents. But he lamented that people upset about the border crisis aren't as upset about other ills faced by families.
"Tragically, millions of children are negatively impacted and separated from their parents on a daily basis by the epidemic of divorce, abuse, alcoholism and other matters that plague the family," Daly said in a statement. "We're following the current debate closely and awaiting the specifics of the proposed legislation intended to address these and other concerns related to immigration reform and border security."
Legislation is neither the required nor the likely solution to the Trump administration policy, however. People advocating a legislative fix either don't understand that the president can immediately end his own policy or, more likely, are trying to give cover to Trump to keep carrying out the policy.
Ilyse Hogue, president of NARAL Pro-Choice America, ripped the hypocrisy of anyone claiming to be "pro-life" or "pro-family" while doing nothing about the the Trump administration's mistreatment of children and families at the border.
"Trump, the GOP Congress that refuses to stand up to him, and their followers' weak attempts to claim the 'pro-life' and 'pro-family' mantle dissolve in the face of this latest dictate," Hogue wrote in a column Monday night. "Not only do they believe the lives of immigrant and brown children don't matter, they campaign on racism and use these children as pawns."
Before You Go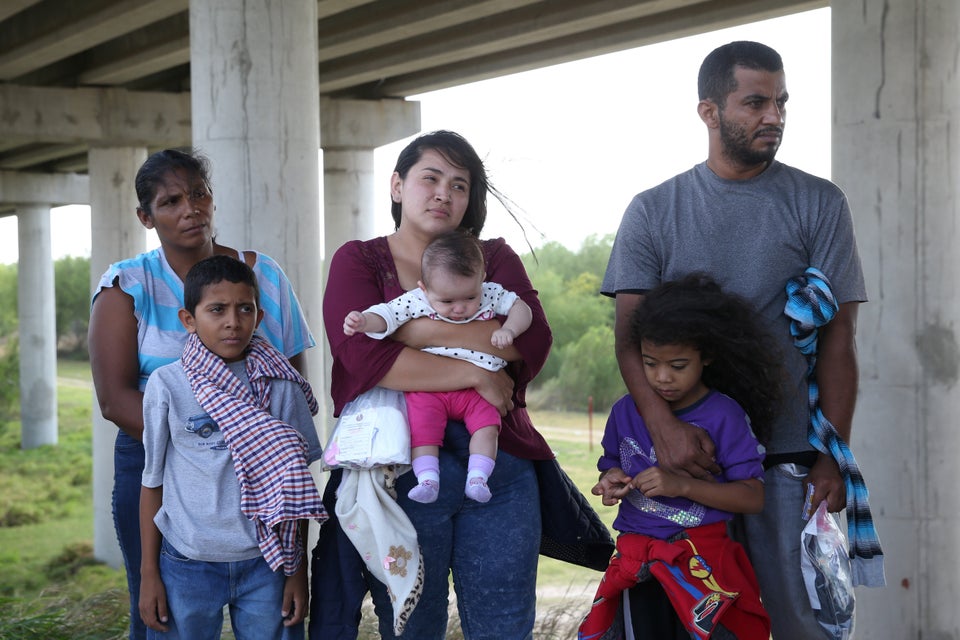 Immigrant Families At The U.S.-Mexico Border
Popular in the Community