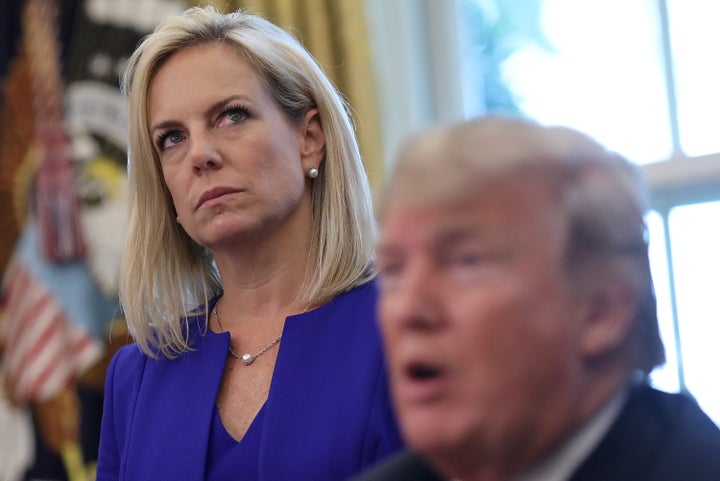 The Trump administration has 30 days to reunite migrant families split up by immigration authorities, a federal judge ruled Tuesday, in a rebuke that blocked the administration from continuing the widely reviled practice.
The injunction signed by U.S. District Judge Dana Sabraw temporarily blocks family separations while a lawsuit brought by the American Civil Liberties Union continues, and requires the government to put together a plan to expedite reunifications. For children younger than 5 years old, the government has only 14 days to put them back into the care of their parents.
"This practice of separating class members from their minor children, and failing to reunify class members with those children, without any showing the parent is unfit or presents a danger to the child is sufficient to find Plaintiffs have a likelihood of success on their due process claim," Judge Sabraw wrote.
Sabraw described the confusion surrounding the family separation policy, the lack of an established process to reunite parents with their children and last week's hastily crafted executive order substituting family separations with large-scale family detention as "reactive governance" designed to "address a chaotic circumstance of the Government's own making."
Under the terms of the injunction, the Justice Department may still prosecute parents on immigration charges when they arrive in the U.S. with their children. But the children may only remain separated for the brief time that their parents appear before a federal judge to face those charges and serve the sentences, which typically run for only a few days. The government may not continue to send the children to shelters hundreds of miles away from their parents.
"This ruling is an enormous victory for parents and children who thought they may never see each other again," Lee Gelernt, the ACLU lawyer who argued the case, said in a statement. "Tears will be flowing in detention centers across the country when the families learn they will be reunited."
The Trump administration began to systematically split up families at the border in early May as part of Attorney General Jeff Sessions' zero tolerance policy for illegal entry, sending adults to be prosecuted and children into separate government custody.
Facing public backlash, President Donald Trump signed an executive order last week saying he would halt family separations but push for the ability to detain parents and their children together long-term instead.
The ACLU and other immigrant rights advocates say the executive order leaves the Trump administration with far too much discretion to keep splitting up families, and that families already separated aren't being reunited quickly enough. Last week, the ACLU asked a judge to take urgent action to block the government from separating migrant families and to implement a plan to reunite those already split up within 30 days.
The Trump administration argued in a court filing on Tuesday that a court order would be unnecessary because of the executive order and the government's efforts to reunify families. Placing court-ordered requirements on those efforts would be "likely to slow that process and cause confusion," the government wrote in its filing.
Although the Trump administration has claimed it's reunifying families, it's only doing so if the parents agree to be deported, according to reports. Health and Human Services Secretary Alex Azar told Congress on Tuesday that the government will only reunite children with their parents in detention if federal law changes so they can be detained long-term.
There are still more than 2,000 children who were separated from their families in custody of the Department of Health and Human Services, which cares for kids who were apprehended without their parents or taken from them, officials told reporters on Tuesday.
The family separations at the border started well before the administration announced its zero tolerance policy, as evidenced by the Ms. L case. The lead plaintiff in the case is a Congolese woman who was separated from her 7-year-old daughter after crossing through a legal port of entry into San Diego as an asylum-seeker in November. The government said it could not establish that the woman, identified as Ms. L in court documents, was actually the girl's mother, but offered her no explanation for their separation at the time, according to court documents.
It took months ― and for the ACLU to sue on Ms. L's behalf ― for the government to finally do a DNA test and confirm that the two were family. They have since been released.
The ACLU later added another plaintiff, a Brazilian asylum-seeker identified as Ms. C who was separated from her 14-year-old daughter after being prosecuted for crossing the border illegally. In March, the ACLU filed to create a class-action suit.
Separately, 18 state attorneys general filed a lawsuit on Tuesday to block family separations at the border, arguing that the practice violates parents' due process rights and is an "irrationally discriminatory" policy because it applies only to the U.S. southwest border and largely affects people from Latin America.
Before You Go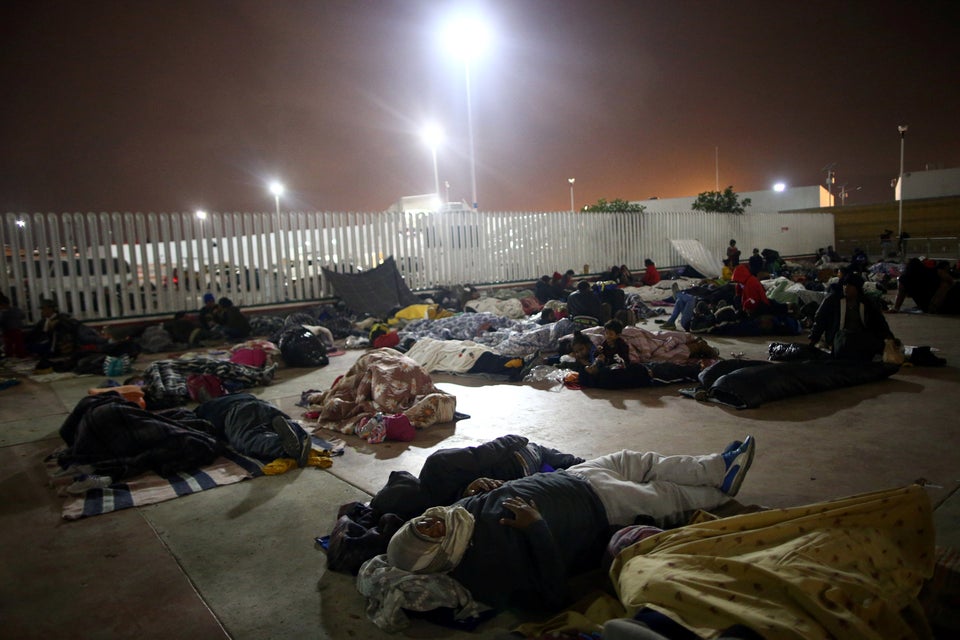 Migrant Caravan