The Trump administration revealed on Friday that it has deported 19 migrant parents whose children under the age of 5 remain in U.S. custody in recent weeks ― and argued it shouldn't be required to reunite them.
The government appeared in court to provide an update on its progress reuniting as many as 3,000 children with their parents after the families were separated under a Trump administration crackdown on illegal border crossings. The administration asked Judge Dana Sabraw to give them more time to bring those families back together. A previous court deadline stipulates about 100 children under the age of 5 should be reunited with their parents by July 10.
Sabraw, who also issued the order last week requiring the government to reunify families, hasn't made a decision on the extension yet. But he did confirm the government is obligated to unite parents who were already deported.
Sabraw did indicate he might be willing to give the government more time, if it could provide detailed reasons for why that's necessary. He ordered the government to provide the American Civil Liberties Union, which is representing parents whose children were taken away, by Saturday at 5 p.m. with a list of children under age 5 who may need to be reunified. The list must specify whether the government believes it can place each child back with their parent by July 10 and, if not, why. On Monday, the judge will meet with attorneys again to determine whether to grant the government's request to give more time to reunite certain children with their parents.
"The government must reunite, it must comply with the time frame, unless there's an articulable reason," Sabraw said.
The government disclosed in court that it holds 101 children under age 5 who may have been separated from their parents. It has not yet matched 16 of those children with parents, which the government said may be because they were not actually separated at the border but instead beforehand. Of the 86 parents identified as having their young children taken away, 46 remain in the custody of Immigration and Customs Enforcement, 19 were released into the U.S. and 19 were deported, a government attorney said.
Some of the figures provided by the government did not add up. Government attorneys said they don't know precisely how many children in its custody were separated from parents because they were entered in government databases as individuals rather than a family.
The government's attorney said they do anticipate being able to reunite families in cases where the parent is still in ICE custody. But officials have balked at the timeline imposed by Sabraw, whose initial order said the government must reunite children under the age of 5 with their parents by July 10 and all children by July 26. He also ordered the government to make sure all parents had a way to contact their children by July 6.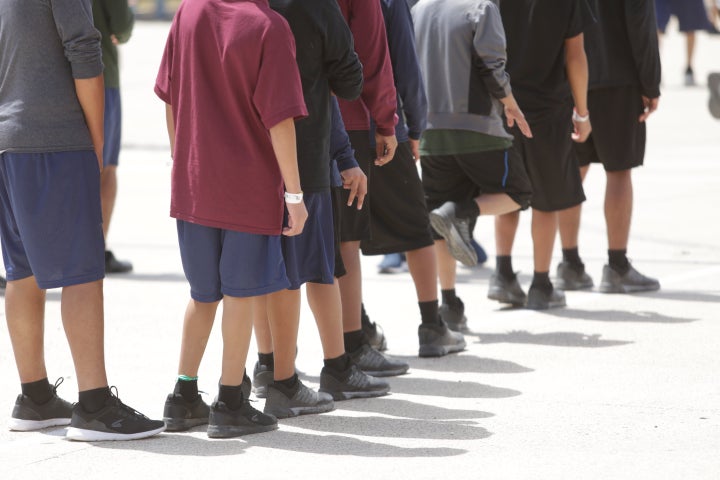 Health and Human Services Secretary Alex Azar called those deadlines "extreme" and "arbitrary" in a call with reporters on Thursday, but said the agency is doing its best to comply.
The Department of Health and Human Services, which is responsible for both children taken from their parents and those who came to the U.S. with an adult, is currently trying to match families. It is using DNA testing and going through case files for all 11,800 kids in its custody ― most of whom came without parents ― one by one.
"The government does not wish to unnecessarily delay reunifications or burden class members," the administration said Thursday in a court filing ahead of the hearing. "At the same time, however, the government has a strong interest in ensuring that any release of a child from government custody occurs in a manner that ensures the safety of that child."
The government also asked if would be considered in compliance with the order if some children were not reunited with their parents by the deadline because their relationship could not be quickly confirmed.
The Trump administration also argues in its filing that it can't meet the deadline for parents who have already been deported. It requests that the court says it is not required to reunite those families as part of its order or gives them additional time.
"[T]he timelines for the relief ordered by the Court could not encompass such a scenario given the complexities involved in locating individuals who have been removed, determining whether they wish to be reunified with their child, and facilitating such a reunification outside of the United States," the filing reads.
The government also has to screen parents to make sure they don't present a danger to a child, are able to provide care and have "not engaged in any activity that would indicate a potential risk to the child," according to the court filing.
Although Azar suggested on Thursday that speedy reunification could risk releasing children to parents who are criminals or dangerous, the court filing states that the government does not currently anticipate any delay based on the need to run background checks by Immigration and Customs Enforcement.
At the court hearing, ACLU attorney Lee Gelernt said that volunteer attorneys and private companies would happily help with the government's efforts in reuniting families, including by locating the parents in their native countries or in the U.S. He was skeptical of the government's claim that it can't connect with parents who are still in the U.S., given that ICE should know their location.
"I just don't understand [how] the government would take the child away and let the parent walk with no way to reach the parent," Gelernt said.
This story has been updated with further details from the court appearance.
Support HuffPost
The Stakes Have Never Been Higher
Before You Go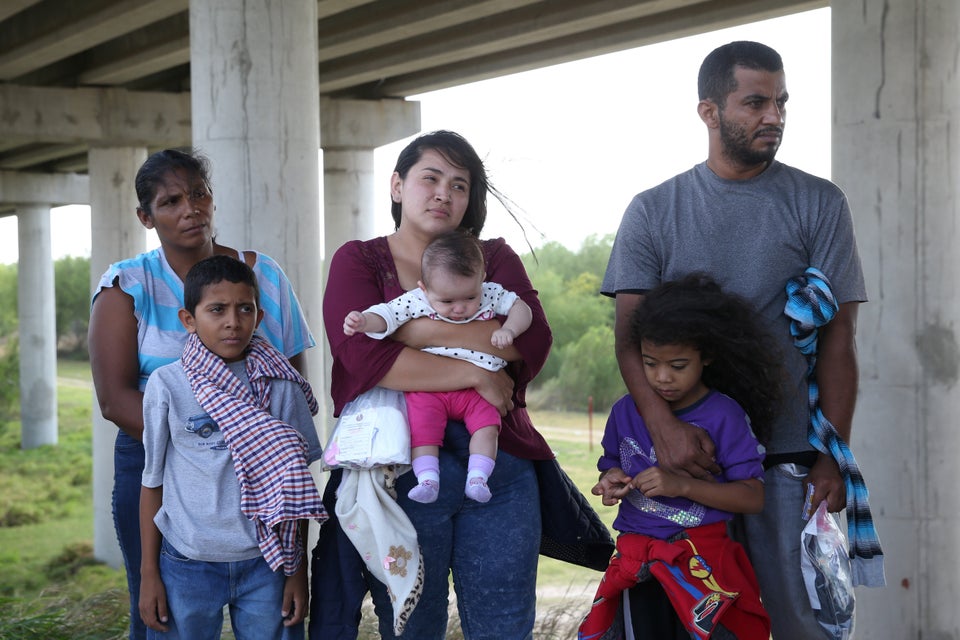 Immigrant Families At The U.S.-Mexico Border
Popular in the Community