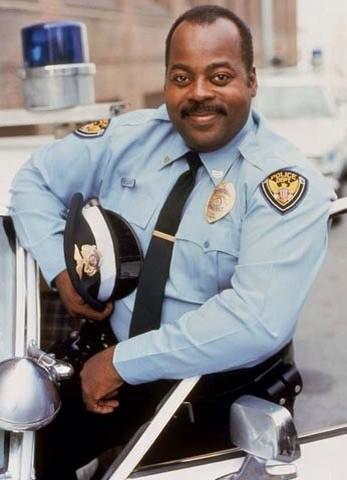 It's a rare condition in this day and age when a beloved 90's show hasn't been in the talks for a reboot- and yet, none seem quite so relevant as Family Matters. Groundbreaking in its premise, Family Matters dared to do what no other show had ever done before; showcase a beautiful sitcom on the importance of the family values of a black cop's blue-collar family. Sure, the Cosby's were revolutionary in their own right- but like the Bank's on The Fresh Prince of Bel-Air, they were wealthy. The Winslow's were not only relatable, but their patriarch was a police officer during times not so unlike now- and yet, this program managed to captivate the hearts of everyone and unify audiences. Sure, by the time the show finished it began focusing on the more outrageous antics of lovable nerd Steve Urkel, but the rock of the show was always Carl Winslow- the cop we all managed to grow to love and trust played by Reginald VelJohnson.
VelJohnson's portrayal of this honest character that seemed so human- even for a family sitcom- was inspiring to everyone. With his performance, the show lent to the sociological evolution of shows we see today. Never sour or complaining in nature, Family Matters simply offered the best kind of family programming meant to uplift people and give parents something to watch with their children. VelJohnson's Carl Winslow wasn't just an inspiration for what the world would hope a dream police officer would be, he was also very much a great father- never too perfect, but always having his heart in the right place. The actors performance made such an impact to fans that he even had two fans show up at his doorstep once after driving all the way from Oregon just to get an autograph!
As the world seems so chaotic now and desperately looking for a return to this wholesome programming of the past with reboots of Full House and Boy Meets World, one can only wonder how long it will take before Family Matters gets it's time to shine again. Reginald VelJohnson weighs in;
With reboots like Fuller House, Girl Meets World and even The Fresh Prince Of Bel-Air now in talks for a reboot it seems like the world is really calling out for this wholesome family television again. Why do you think that is? Is it just the nostalgia factor?
Well, I think that the family structure is something that will never grow old or get out-dated. It is such a chaotic situation in the world today and I think people want to look back on what is comforting and soothing and that is always family. When Family Matters, and Full House were on back then it was a simpler time. And of course there is the nostalgia connected- people want to go back to these sweet shows that were innocent rather than what society seems to offer now. TV today is very different- a lot of reality shows and sex, drugs and rock and roll and nothing you can really sit down and watch with your family and people miss that innocence.
Would you be interested in revisiting Family Matters if a reboot was offered and coming back on board? Why are they taking so long to bring it back?
I don't know why they are taking their time- people have asked me that. It's probably because they are waiting to see the success of the other reboots and then we will probably go ahead. I'm assuming it's coming. I would certainly have no problem coming on back and seeing how the characters are portrayed today as they are older and the kids are all grown up now...and I guess Urkel would still be an annoyance?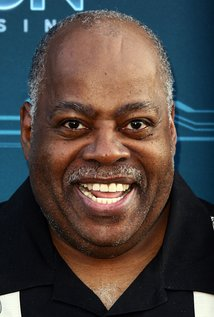 You actually had a mini-reunion with Jo Marie Payton in the movie The Flight Before Christmas. Do you keep in touch with a lot of your Family Matters co-stars? Were you all close?
Working with Jo Marie was great because it was like Carl and Harriet were back in action again! We even thought while we were filming that we would love to have our own little Harriet and Carl spin-off and have our characters have their own little bed and breakfast when their kids grow up and move out of the house. When you spend 9-10 seasons with a cast, they become like your family and we were all very close. We went through births, deaths, marriages. I do miss them. We do talk a lot- I talk with Jo Marie regularly, and I stay in touch with my daughter Kellie (Kellie Shanygne Williams played VelJohnson's TV daughter, Laura) and my son Darius McCrary (McRary played TV son, Eddie), they both have their own kids now. I don't see Urkel (Jaleel White) as much because he's so busy. But I do miss all of them like they are my family.
Family Matters doesn't get enough credit for how groundbreaking it was in subject matter. The Cosby's and The Bank's were both wealthy and the Winslow's were more relatable. Talk about its premise a bit and what it meant to television.
Well, I would refuse to take all the credit on "groundbreaking"- I hold so much of the popularity of Family Matters on the success great shows that have paved the way before us like Good Times and What's Happening? I think it really goes back to that idea of the family structure and how it shows good values in a family, especially an African American family, and there just isn't a lot of that portrayed on TV today and we need that- it's so important it gets viewed in that light. The millennials needs to see how important this family structure and moral responsibility is because a lot of them aren't getting it. And, again, it's really important to feature these family values in black families on television. So I would hate to use the word "groundbreaking"- the word I would use for Family Matters would be "necessary." This presentation is very necessary and important to have had then and continue to have on today.
Your character was a police officer- a role that you've played before in films like Die Hard and Turner and Hooch. Being cast as a black police officer was extremely pertinent when Family Matters started as the times were similar to now with a lot of racial tensions. Your character really helped unify the country and gave people hope as you are really seen as such an honest person- which is perhaps why you keep getting cast in police officer roles; you are in fact the worlds dream cop. Talk about playing a cop and how Carl Winslow would be good to have on TV again.
Well, I never in my life thought that I would be the symbol of what a good cop should be. I am an honest person- I've always tried to be an honest person and a good person- that's just who I am. This role was a unique opportunity because I had no background on it, I never had any law enforcement people in my family or anything. But I think Carl is a great character because he was a person who found himself in a very difficult situation and he had to deliver. I didn't realize that it would make such an impact to the point that real cops come up to me and thank me for portraying their job in a good light. I couldn't be a police officer. It's a very difficult job to put your life in the face of danger for someone else and that is extremely selfless. To now vilify cops is not really the way I think it should be looked at. Black lives certainly do matter- that's one thing. But, it's just that In every profession there are bad, as well as there are good. I think it's wrong to make cops- or any group- out to be the enemy based on a generalization. Stigmas and generalizations about groups are what get this world into such turmoil. I think there's good in everything and everybody.
The show really unified the country so much that it evolved into something very different halfway through. It went from being more grounded in subject matter to a bit more zany and focused on the slapstick science fiction elements of Steve Urkel- which really goes to show just how much mainstream audiences embraced the show. Talk about this evolution, and how Urkel became such a phenomenon.
The Steve Urkel character didn't come into the show as a main character until the second season. He made such an impact in the initial episode he guest starred in and people loved him. This show started out as a spin-off of Jo Marie's character on Perfect Strangers, so Family Matters was born off of a beloved character being a break out success. And I thought it was great because if it meant they were going to watch him, they were going to watch me and the rest of us and it kept us on the air for nine seasons!

You have popped up everywhere from Will and Grace, to Heart of Dixie to It's Always Sunny In Philadelphia to even the Boy Meets World reboot Girl Meets World... You have a tremendous work ethic and have literally been in just about everything! What show would you love to be on?
Well, you know, I just did a stint on Ray Donovan and it was great because it really offered me a chance to do something different. I always play such a good guy and such an honest guy and to play someone who is a little darker is very different for me. I enjoy that because as an actor you want to challenge yourself. Hollywood has a tendency to pigeonhole a person, and if that's the case I'll grow old and die playing fathers and cops and good ol' guys...and I want to take risks. I would love to do something like Scandal.

So I guess you really want to play the villain now?
I've played the good guy my whole career, it's just time to break out of that as an artist. But it has been a wonderful thing to play the good guy because people really do like that image and look up to it.
As much as VelJohnson might want to branch out and play grittier roles, fans do love the good-guy image he created with Carl Winslow and it would be more necessary than ever right now to get that character back on TV! So, let's hope for that Family Matters reboot soon!
Popular in the Community