A civil lawsuit was filed last week against an off-duty police officer who dragged a teenage boy and fired his weapon in front of minors in Anaheim, California, on Feb. 21.
The teen's parents, Alma Jimenez and John Dorscht, filed the suit in Orange County Superior Court against Los Angeles Police Officer Kevin Ferguson, The Orange County Register reported. They claim that the cop brutally attacked their 13-year-old son on his way home from school and violated his civil rights.
The lawsuit alleges that Ferguson was standing outside his own home drinking a beer when a girl walked across his lawn. Ferguson "became irate" and yelled profanities at the girl, which prompted the teen to tell the man to speak to her "in a nicer manner," according to the suit.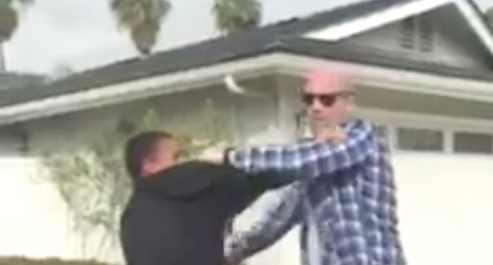 Witnesses used camera phones to film Ferguson as he dragged the teen down a sidewalk and onto a lawn. As seen in the video above, a group of minors followed along, asking Ferguson to let the boy go.
One kid rushed Ferguson in an attempt to free the boy, causing them both to fall in a bush. Another teen tried to punch Ferguson but missed. Ferguson then pulled a gun from his waistband and fired toward the ground, sending the group of teens running away.
Anaheim police arrested the 13-year-old boy for criminal threats and battery and a 15-year-old boy for assault and battery. No one was struck by the gunfire during the altercation. Anaheim police did not file any charges against Ferguson, citing insufficient evidence, according to CBS LA.
Anaheim police said in a press release issued the day after the incident that the teen had threatened to shoot Ferguson, which prompted the off-duty officer to attempt to detain the teen.
Dorscht, the teen's father, told the OC Weekly that his son told the officer "I'm going to sue you," but the officer heard "shoot" instead of "sue."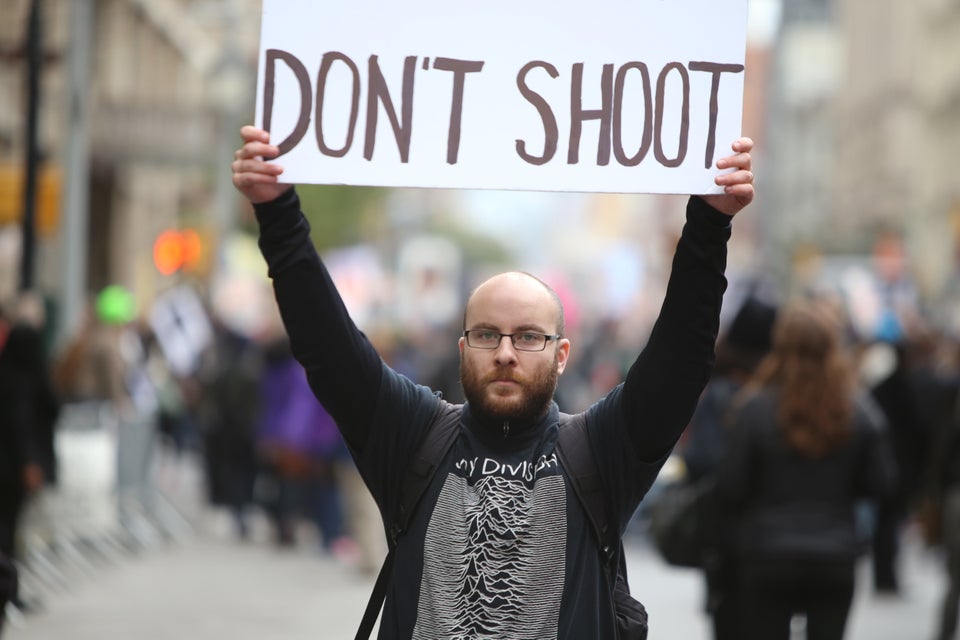 Police Brutality
Popular in the Community