A family in Charlotte, North Carolina decided to throw their cat, Luna, a beautifully frilly quinceañera for her 15 birthday.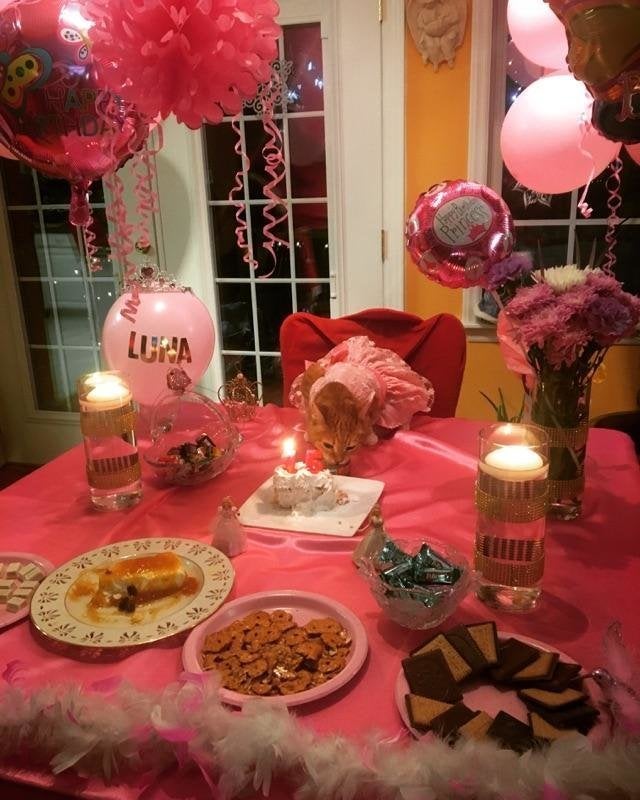 A quinceañera is a Latino coming of age celebration that marks a girl's transition into womanhood when she turns 15 years old.
"She's not just an ordinary cat, she's a member of our family," one of her owners, Brigitte Olavarria, told HuffPost. "She has a big personality and it doesn't go unnoticed."
Angel, Brigitte's sister, said that the 15-year-old cat has also outlived all the family's other pets.
"We wanted to celebrate her long life properly," Angel told HuffPost. "She is defintiely a princess at heart, so we knew your standard birthday celebration wouldn't suffice."
The whole idea came about when Angel joked about throwing Luna a quinceañera about a year ago.
"I never actually thought it would happen," Angel said. "But my mom loves throwing parties and loves our pets even more, so once she caught wind of the idea she started planning."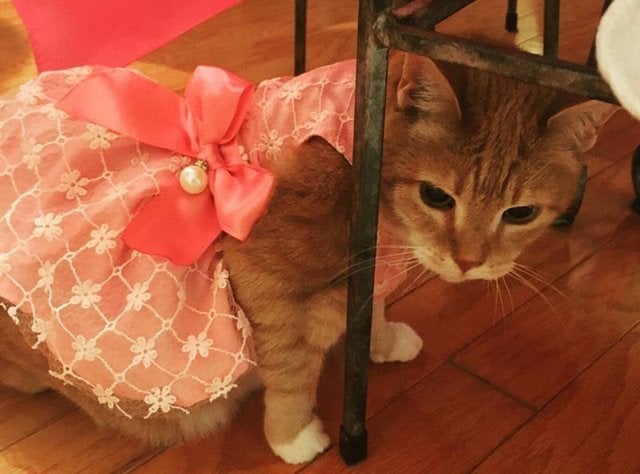 Their mom, Maritza, found a purr-fect dress on Amazon and found an adorable crown at Walmart in the Christmas ornaments section.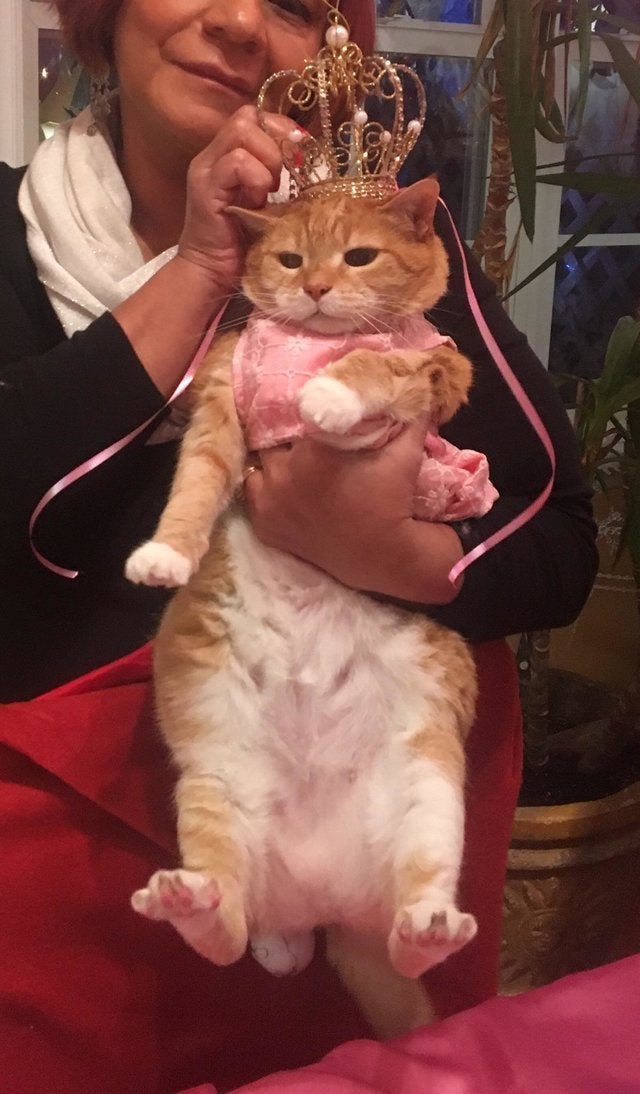 Maritza also ordered a traditional tres leches cake from the family's favorite bakery and bought an assortment of decorations from the dollar store (Luna got tuna, of course.) On the day of the party, twelve people showed up for the festivities.
"It felt like a real birthday party," Angel said.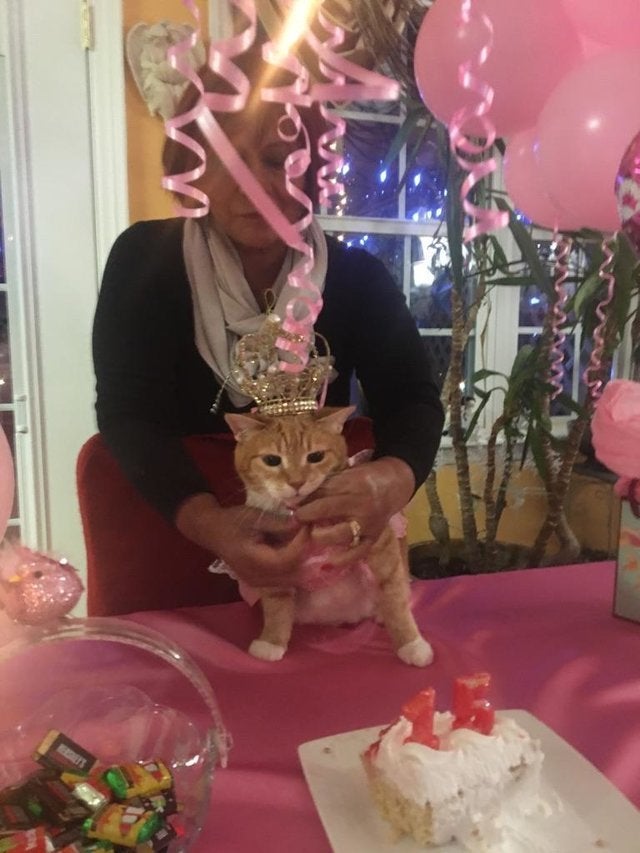 Which is all well and good, but really, how did Luna like the whole shindig?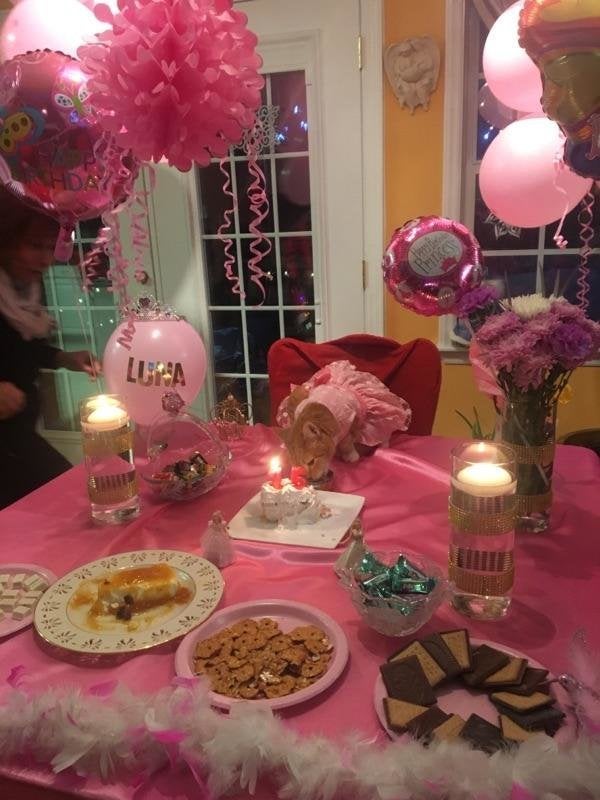 "Luna seemed to really enjoy it," Brigitte told HuffPost. "She was such a good sport during the whole celebration. I think she was happy to see our family together. But, her eyes really lit up when we opened that can of tuna. She loses her mind over tuna."
The family is already planning her 16 birthday celebrtion.
"We are thinking about throwing her a sweet 16," Brigitte said. "Every additional year we get with our precious Luna deserves to be celebrated!"
Before You Go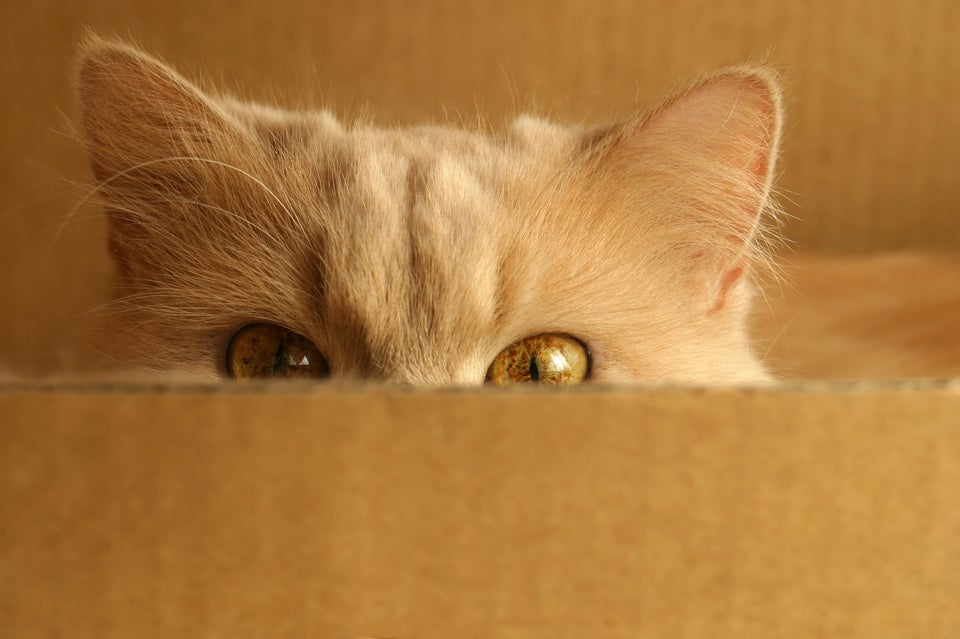 Cats In Boxes
Popular in the Community