If you're headed out the door this holiday season no matter the distance or destination, chances are the thought of traveling makes you a little anxious. I travel for work regularly and with my family often, and it's safe to say that I'm a roadie: I love airports, car travel and a bag well-packed to see if I can wear everything.
There's certainly a science to the experience, and here are some tips for surviving not only holiday travel but also managing the journey with the little ones in tow.
1. Pack your own slippers.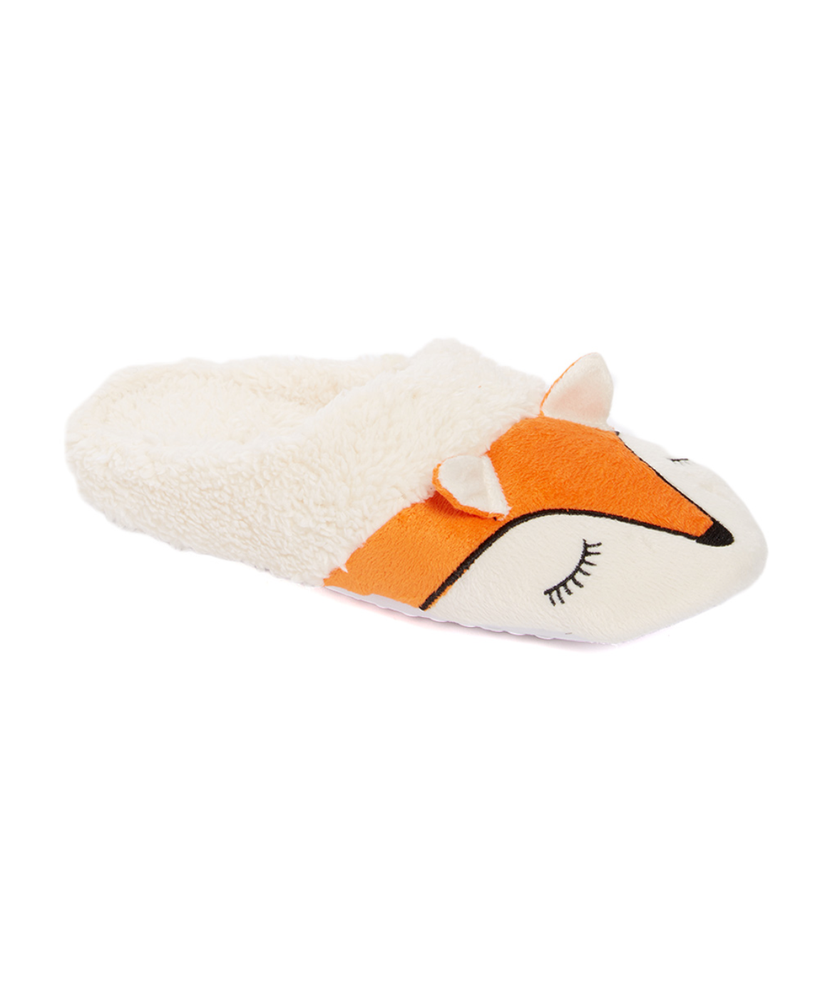 If you're staying in a hotel or someone's house, it's hard to say the state of affairs of any given floor (no offense friends or family!) let alone your children's feet. My own pair of very thin slippers remains a permanent part of my business luggage and provides end-of-day relief from work shoes. The same rule goes after a day of hiking, holiday shopping or exploring with the family: it feels good. At the very least, pack flip-flops if you are staying in a hotel, which doubles for use at the indoor pool.
$28, Sleepy Fox Slipper; Gold Toes
2. Harness books for quiet engagement.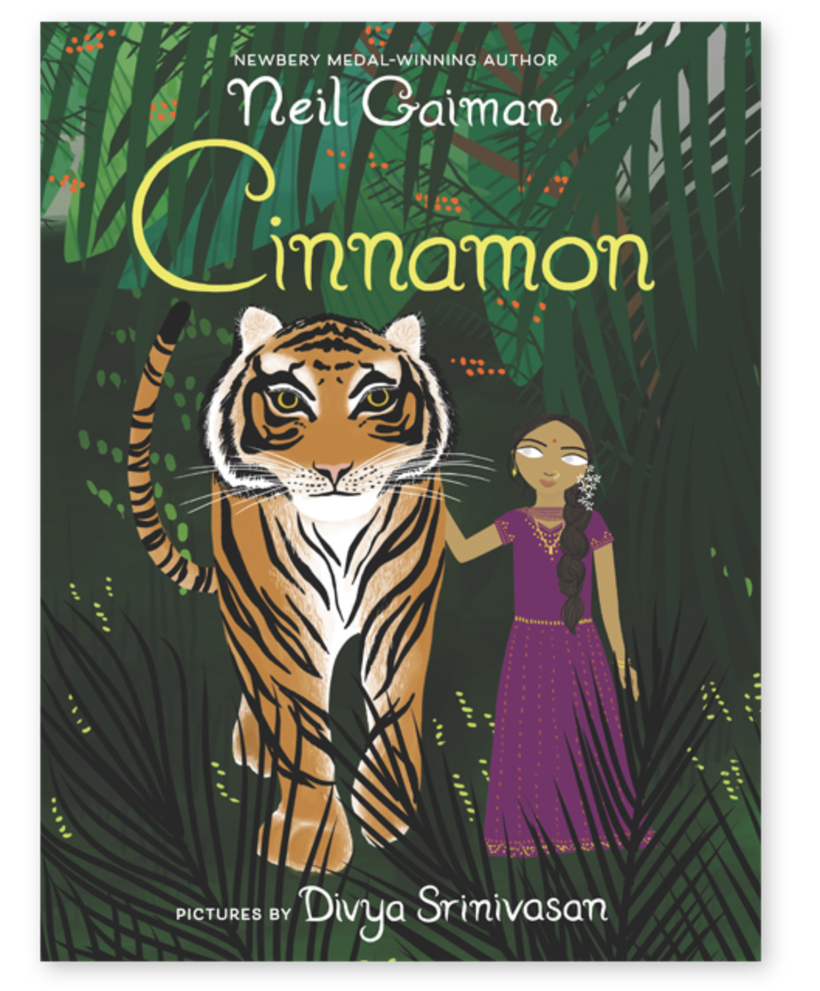 Gift a wrapped book or two at the start of your travels, and have this be perhaps your first holiday present. This keeps kids quietly engaged for a little while anyway! (I know for my daughter, a lengthy chapter book can keep her buried for hours.)
$17.99, Cinnamon in hardcover; HarperCollins
3. Have a map just for the kids.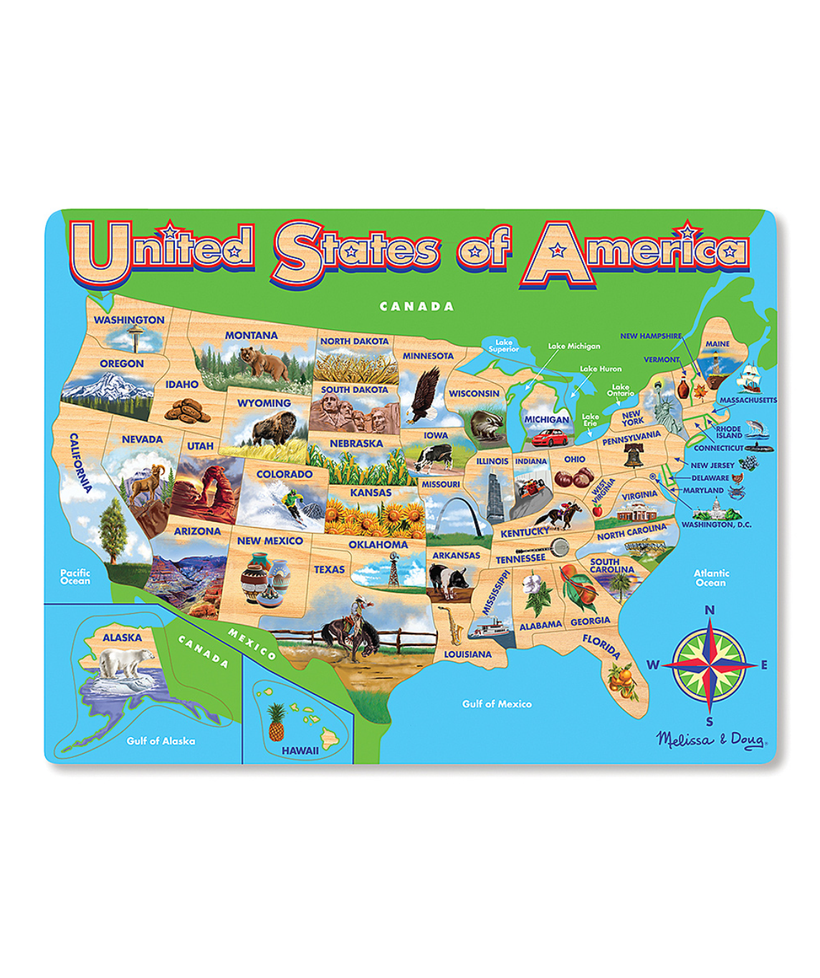 Kids always want to know where they are going, when they'll get there and how the process is going. Give them that. Pack a map that's just for them, especially if your GPS is on your phone so there are fewer struggles. Arm them with a watch and give them regular updates on travel time. Have them help plan rest stops and provide input on where to eat and shop. Do all of this and the distance to the ultimate destination will seem far less lengthy.
$14.99, USA Map Puzzle; Melissa & Doug
4. Be your own filling station.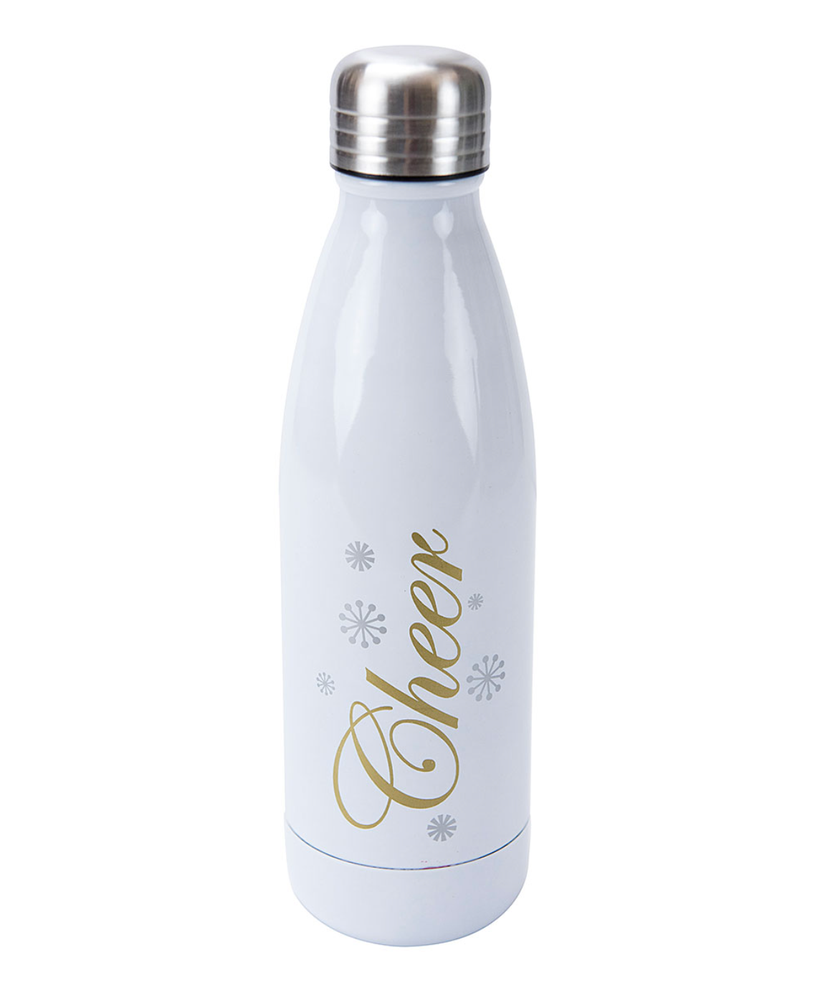 At airports, you may have to dump your liquids before security checkpoints, but once you are on the gate side, many are offering water refilling stations at water fountains. Check individual airport Web sites in advance and take your own, refillable water bottles with you to keep the family hydrated. My kids are always thirsty and can hardly wait for onboard beverage service to begin.
$25, Cheers Water bottle 17 oz.; Boston Warehouse
5. Consider mismatched luggage.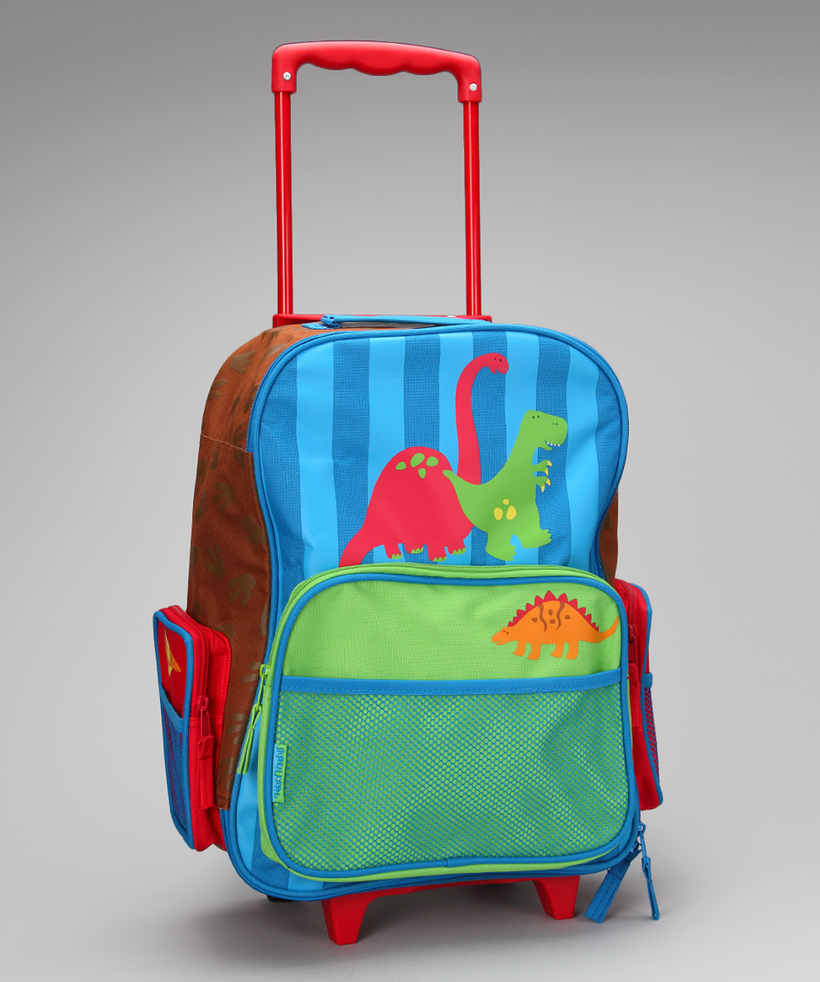 It has taken me awhile to realize that matching luggage sets are not for us. I have a streamlined black one with few compartments, my husband's is green, my daughter's is gold and my son's blue. We all have different ways of packing and different needs: my son likes mesh pockets; my daughter loves her exterior lock and key; my husband's is so petite I'd never fit anything in it. So to each his own, and we save on luggage fees (at least $100) by packing efficiently in our respective valises and carrying them on the plane.
$40, Dino Rolling Luggage, Stephen Joseph
6. Pack extra clean shirts in plastic bags.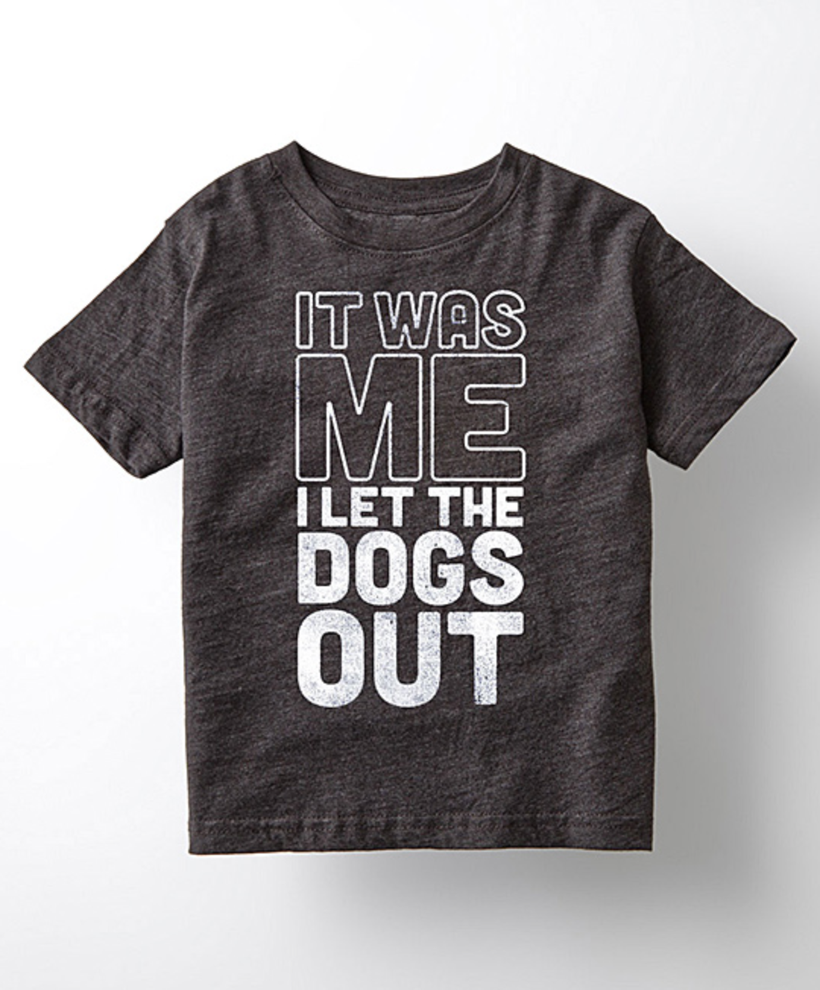 For younger children (and even yourself), pack one extra clean shirt for each child in a clean plastic bag. Though my oldest is getting older, I still do this as a safety precaution. For the time when I was flying to Japan solo with both kids and my infant son got sick all over me on the first leg…it was a lifesaver. He had a change, I had a change (I packed a shirt for me too!), and the dirtied clothes went in the plastic Ziplock. Done!
$25, "I Let The Dogs Out" T-Shirt; Heather Blue
7. A blanket is your friend.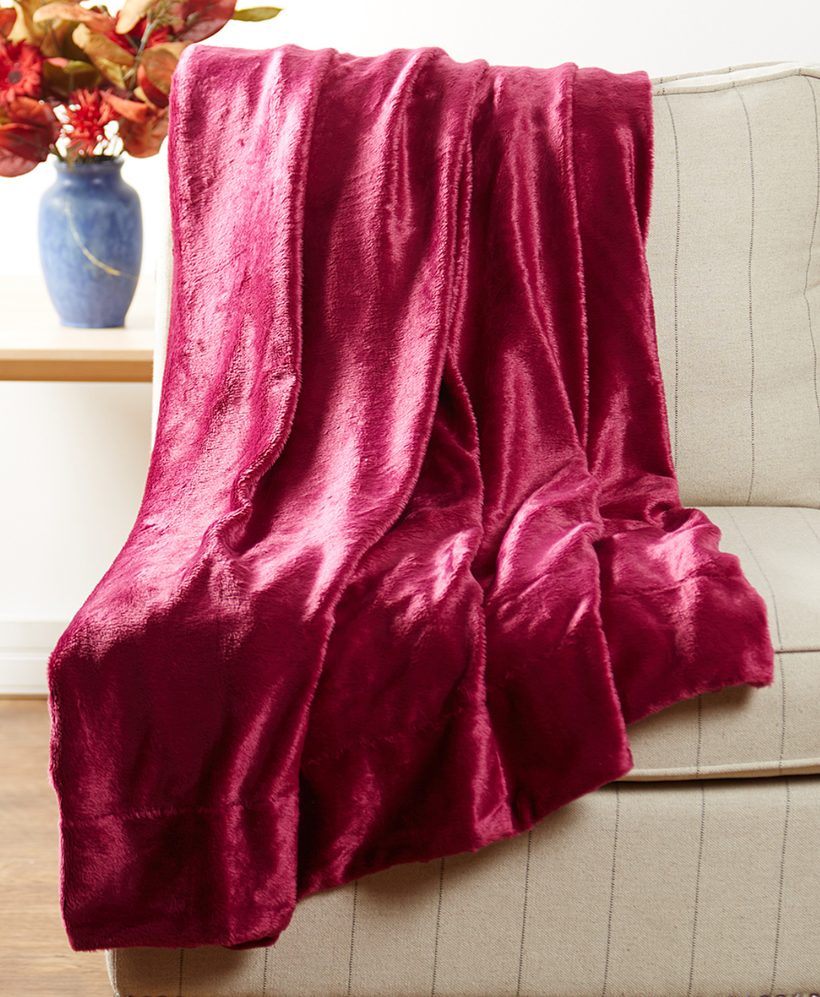 A light blanket is an essential for keeping small bodies warm during naps in the backseat of cars, and for sanitary rests during plane travel. Choose one that can double as a laundry bag holder when tied at the ends to collect dirty clothes, and be washed alongside the clothes when your load is full.
$39.99, Bunnysoft Minky Throw in Berry Smoothie; Berkshire Blanket
Calling all HuffPost superfans!
Sign up for membership to become a founding member and help shape HuffPost's next chapter
This post was published on the now-closed HuffPost Contributor platform. Contributors control their own work and posted freely to our site. If you need to flag this entry as abusive,
send us an email
.