Summer is here! And with that comes summer vacation. Whether you're heading to Europe to take advantage of this year's great exchange rates or you're simply visiting nearby grandparents, your summer will most likely involve some sort of family travel.
Good news! Here are some tips that will make your trips go smoothly.

Ask the experts
Wondering how to make airport security check go smoother, or what to pack for a camping trip? Ask the experts. The Internet is full of wonderful family travel bloggers who just happen to be parents, just like you, and who love to share travel tips and answer almost any kind of question you may have. You could also join travel communities on different social media sites to connect with other traveling parents.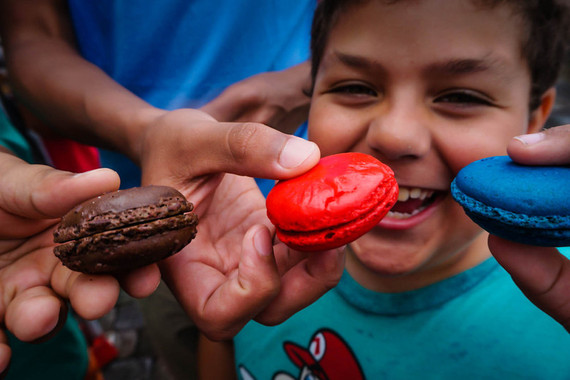 Travel blogger Carol Cain has the inside scoop on French treats.
Plan well, or take the easy route.
Start your travel planning as early as possible. With enough research and advance planning, many mishaps can be easily avoided. However, don't feel discouraged if you don't have endless hours for travel planning, you can always let someone else do it for you. Hire a travel agent to do all of the bookings, or a travel guide to show you where to go.
Book a trip to an all-inclusive resort, or get inspired by other people's travels by checking out their notemaps on Findery where you can take a virtual family trip to Costa Rica, explore Orlando, or even discover Chattanooga.

Opt for a staycation close to home.
Make it easy for you and take a vacation close to home. You don't have to travel far to have a great vacation. Pick a direction and discover what's nearby. Explore new museums, maybe visit a tourist attraction that you've always deemed "too touristy." Odds are, there's a reason it's popular, so go check it out! Instead of traveling far, book a few nights in a luxury hotel close to home. If you live in a bigger city, it's a fun way to get to know ethnic neighborhoods better.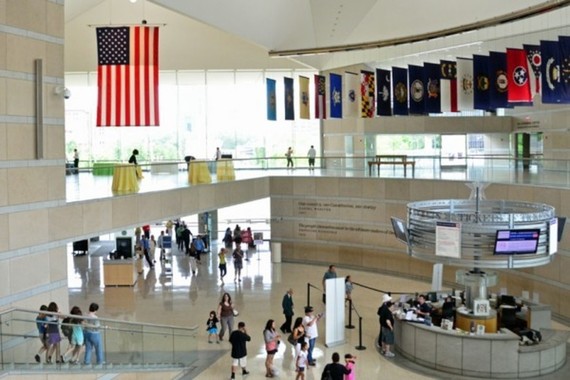 Jo-Lynne Shane discovered the Constitution Center in Philadephia.
Travel with friends or family.
Join forces and plan a trip with another family or some members of your own extended clan. That puts more people in charge of planning and takes some of the pressure off of you. It's also a great way to save money. For example, you can split a vacation home or carpool to the airport. When they have playmates along, kids are more easily managed, and more people on hand means more eyes to help you watch your brood!

Let go your high expectations.
Some of the best travel advice is to give in and embrace the crazy. Unexpected things happen and even well planned trips can go wrong. Let go of your expectations and learn to enjoy small discoveries along the way. Travel planning is important; it helps to have a Plan B in place for when Plan A gets derailed.
It may sound insane, but I typically don't plan for the "perfect vacation." Instead, I always assume we're going to have the "worst trip ever," and always arm myself with a solid Plan B. Then it looks like I planned the best trip ever all along.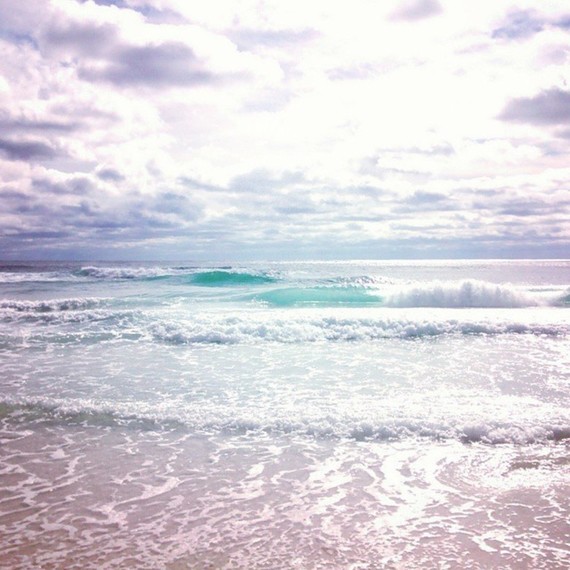 Sometimes all you need is the sandy beach and the ocean for the perfect vacation. This one is from Destin, Florida by Moona_Joy.
Define your family's travel mission: to have fun!
Don't forget. Vacations aren't really about the destination, the sights, or the activities. Family travel is about family. Some of our favorite travel memories were born when something went wrong, but we made the best of it. Focus on spending the time with your family, not racing from one tourist sight to another. I guarantee that seeing the Eiffel Tower for the first time doesn't feel all that special when you're fighting with your toddler/teen/spouse/mother-in-law. Don't ask me how I know. When you put your family first and take everyone's feelings and wishes into consideration, trips go much more smoothly. And if you miss something big? You can always come back another time.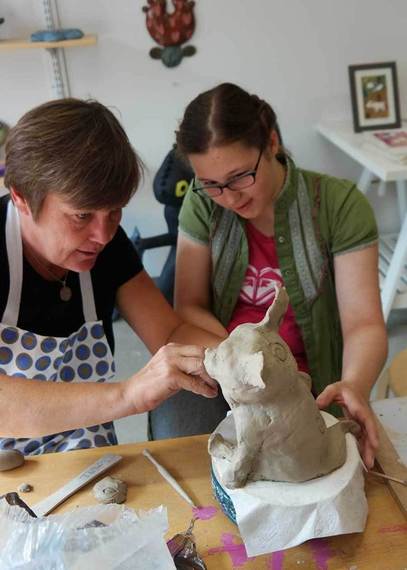 Remember that your kid's fun might be different from your fun. One of my daughters favorite travel experiences was to take ceramics classes in Porvoo, Finland. Photo by Katja Presnal.
For more fun family travel tips visit Findery and join Global Mappin for a live Pinterest event on Monday, June 8th, 12-1PM PST, 3-4PM EST on the Global Mappin Pinterest board. We will interview some of our favorite family travel bloggers and invite you to share your own travel tips.
Want your travel tips featured? Pop over to Findery and create some notes featuring your best tips. Tag your notes with #FinderyFamilyTravel and we'll share them during the party! We can't wait to discover what you have to share!