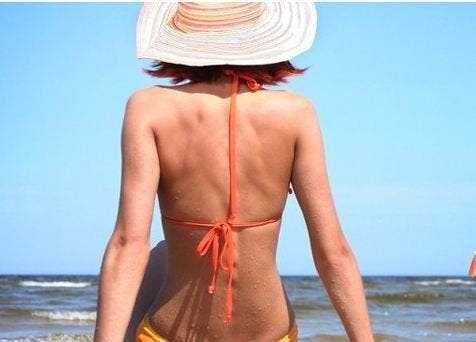 My husband, much to my dismay, announced last week that he hates the Caribbean. Woe is me. My idea of heaven is twelve days on a lounge bed in the scorching sun, an eight hundred-page Henry James novel and plastic goblet of pinot grigio at hand, and just enough doses of daily GCSE revision to remind myself that I am indeed a contributing member of society.
As our family's reluctantly-appointed social secretary, I was therefore asked by my husband, several days after his formal renunciation of Antigua and its many splendors, to organize a South African safari for the family for next Christmas. His request, voiced at the breakfast table, was met with a mixed response from our highly-opinionated offspring. My daughter explained that what she would like best is a white Christmas in New York. My son announced with much trembling, moaning and gurgling that he refused to go to Africa because there are SNAKES there.
I have blogged before about some of my son's unique and manifold phobias, which run the gamut from exploding McDonald's desserts to stone sculptures of buddhas. Snakes have the dubious honour of having remained in his Top Five Phobia List throughout the past decade.
I decided to take a practical approach to the safari quandary and called in the experts, Abercrombie and Kent. After speaking with a small handful of travel consultants (all of whom seemed to be Australian and all of whom seemed to be named "Emma"), I was ready to give up. One of these lovely Emma's assured me that "the maids in these lodges work very hard each afternoon to clear the guests' beds of snakes." This did little to comfort me.
Another antipodean Emma with whom I spoke recommended that if we were looking for an exotic family holiday, perhaps we should consider Southeast Asia, which she claimed was a snake-free zone. I was then forced to come clean about my own phobia: fish. I am happy to gaze at fish, even to feed fish. I have even learned over the past half-century to sit at the same table as someone eating fish (as long as that person doesn't kiss me), but I cannot eat any fish or seafood at all. Even the hint of fish sauce or anchovy paste causes instant retching and gagging. My ichthyophobia (all of those consonant blends make me feel special) stretches way beyond that of gustatory dislike. The mere mention of sardines or cod as I am eating causes immediate regurgitation. I only managed to make it through last summer's three-week trek in rural China because of a small laminated card that I toted everywhere, stating in Mandarin that I could not eat any foods that had even touched fish, seafood or even fish sauce.
This leads me to my latest musings. I have started thinking about how similar my son and I are. I am supposedly neurotypical. He has Asperger's syndrome. And yet, are we really that different? We are both quirky, both at times misread social cues, and both suffer from intense phobias. This, in turn, led me to a theory that my husband has come up with, that "we all have a whiff of Asperger's, but to varying degrees." This leads us, I guess, to the whole concept of the "spectrum," and of autism being on a continuum.
So, back to holidays. I don't think we will be travelling to Africa anytime soon, nor will we be visiting Vietnam, Indonesia or Burma. Christmas in Wimbledon is sounding very nice indeed. A snake-free, fish-free, Caribbean-free Christmas. We all have our issues.