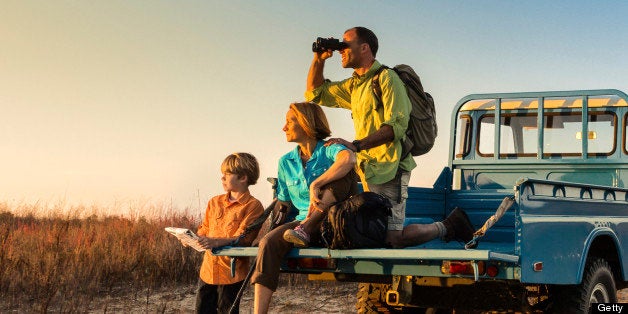 When Hurricane Sandy hit the East Coast last October, I was one of the lucky ones. I was merely inconvenienced by the loss of utilities for a couple of weeks. Sandy killed more than 100 people in 10 states and obliterated entire coastal communities in New York and New Jersey. Mass transit was crippled and thousands of people were left homeless.
Congress passed a $50.5 billion bill which included $16 billion in Community Development Block Grant money, $5.3 billion for the Army Corps of Engineers and $13 billion for public transportation projects. $11.5 billion was included for the Federal Emergency Management Agency's disaster relief fund and nearly $800 million for Small Business Administration disaster loans.
Although many people are still without homes, huge strides have been made. Amazingly, large portions of the New York and New Jersey shores have been rebuilt -- boardwalks and beaches are now open and ready for families to build their own memories.
As a life-long New Jersey resident, summers always included spending precious time on the NJ shore with family and friends. The sight of a shiny red candy apple or the aroma of salt-infused air still flood me with memories of those happy, carefree times.
If your family is fortunate enough to be taking a summer vacation, are you and your children going to tear around the house stuffing clothes in bags and rummaging through drawers for maps and sunscreen? I have two very important words for you: plan ahead.
Vacations can be rewarding and educational, as well as fun, if you turn them into a family project from start to finish. When children take an active role in planning a vacation, they make an investment in their own adventure. The experience becomes more meaningful.
Do you have a favorite destination that is part of your family's tradition or will you be looking for someplace different? Begin by having your kids come up with ideas on where to go -- look in the travel section of your newspaper and in books in the library. They can help to shop around for good deals by calling airlines or studying the Internet for travel bargains.
Whether local or more extravagant, once the family has agreed on a vacation plan, turn it into a family project. Go to the library or check online for information about the place you plan to visit. When all the information is collected, plan together what sights and activities the family might enjoy.
Encourage young children to create visual presentations in anticipation of the trip. Let them imagine what they'll be seeing -- they could draw a picture of the Grand Canyon, a roller coaster or just the beach.
Older children could research the area they'll visit and write a short report. They can find information in books and magazine articles on the Internet or by writing the region's Chamber of Commerce or tourism office.
The initial cost of the vacation is just the start of your budget planning. Don't forget to plan for costs such as transportation to and from the airport if you will be flying, extra clothes that you may need to purchase, meals, souvenirs and side trips. Think about how much you'll need to spend, how much is saved, and how much you'll need to save each week before the trip. Then, before the trip, ask your children to contribute to the family vacation, perhaps by figuring out ways to save money along the way. Instead of eating every meal in a restaurant, the family could make sandwiches for lunch. Or your family could save money for the vacation by agreeing to eliminate other entertainment and luxuries in advance of the trip.
Individually, your children should save their money and buy their own souvenirs and gifts while on vacation. If they want to earn extra money for the trip, they could do odd jobs around the house or yard.
It's important for your children to have a set amount to spend. Talk to them about budgeting their money and making choices. Explain to them, for example, that they don't have to bring every friend a gift from the vacation. They can send postcards from the trip. By sticking to a budget, they are learning an important life skill.
A travel journal can be a wonderful addition to any vacation. In it, children can record what they did each day, what they enjoyed, new foods they tried and where they spent their money.
Whatever happens on your trip, you'll be glad you planned ahead. Good planning will guard against disappointment and overspending and help to ensure that the entire family gets the most out of the trip.
In an earlier Huffington Post blog I discussed teaching your kids about taxes. Part of the discussion included explaining why we pay taxes and how our taxes are used to pay for projects that would be impossible for individuals to fund on their own. The Hurricane Sandy recovery is an excellent opportunity to reinforce tax and charity lessons with your kids.
Do you have a family summer vacation memory or question you'd like to share? Please use the space provided. We'd like to hear from you.