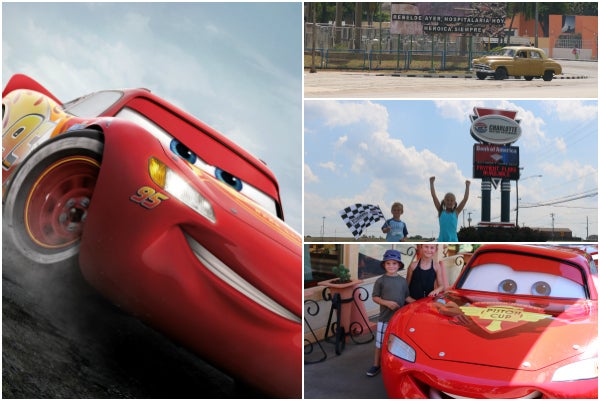 It's hard to believe that it's been 11 years since the release of the first Cars, the movie that taught me DVDs could actually be worn out. My nephews LOVED it, and my son received a copy for his second Christmas. He was instantly hooked. For better or for worse, as a family we can still recite the movie line for line, and were all more than a little excited about Cars 3!
If your child is a huge Lightning McQueen fan too, these family vacation ideas inspired by Disney/Pixar's Cars movies might be a way to start getting your kids involved with making your family vacation plans…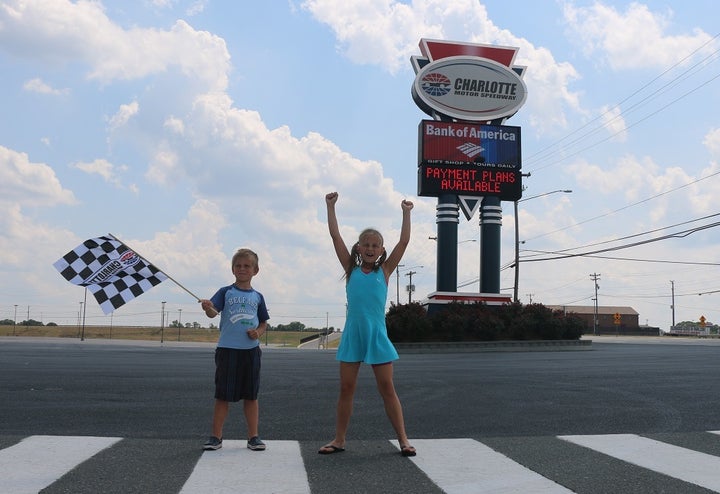 Charlotte, North Carolina
Charlotte Motor Speedway Tours are surprisingly affordable. We did the "Feel the Thrill" tour, at $12 for adults and $10 for seniors and kids under 13. Your tour guide greets you and brings you to a van, and you'll go through the ZMAX Dragway and drive around the surrounding area, including the Dirt Track. And once you come through the tunnel into the main level of the main speedway track, it's an absolutely incredible view. We learned the history of the speedway while checking out the inner tracks, pit area, and got out for a picture in Winner's Circle.
But the absolute best part about the Feel the Thrill Tour is going around the track in the tour van. You're only going 55MPH, but it feels MUCH faster.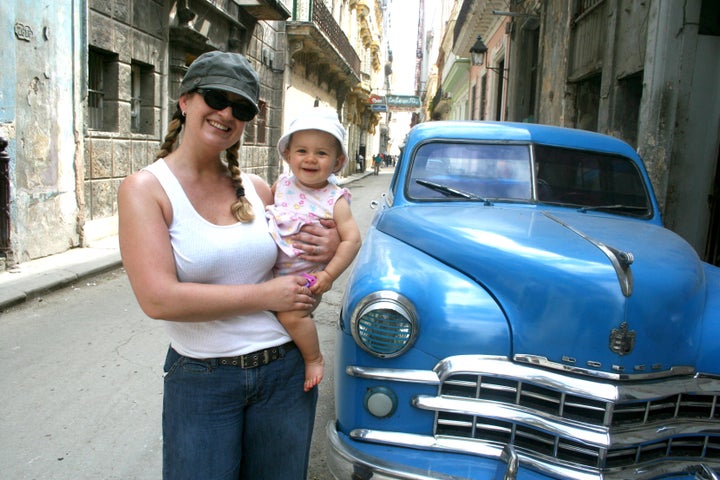 Restrictions for Americans hoping to travel to Cuba have tightened up again, but the rest of the world is still heading there in droves. As a family we have visited Cuba many times. Cuba is safe, clean, and Cubans adore children. It is truly one of the best vacations for families with toddlers… ESPECIALLY if they love the Cars movies!
You may end up taking a modern taxi or coach bus to your resort, but along the way you'll likely hear exclamations of, "Doc Hudson!" "Ramone!" (Or, in this case, " Ramón!") and "Flo!" The bright hues and shiny chrome of Cuba's signature '50s cars delight everyone. Many are private taxis, but most (most likely, all) do not have rear seat belts. In Cuba, children under 12 are not allowed to ride in the front seats of cars, but (as with most taxis everywhere) car seats are not mandatory in Cuba. Even more modern cabs often have their rear seat belts cut out in the less popular tourist destinations, so you may need to ask around if you're looking to hire a taxi for the day to explore. In Varadero and Havana, most taxis are modern and air-conditioned with fully functional seat belts, but most likely no tether anchors.
But even if you don't go for a spin, most drivers are proud of their cars and are happy to pose for pictures with your little Cars enthusiast. Tips may or may not be expected, but would be definitely appreciated.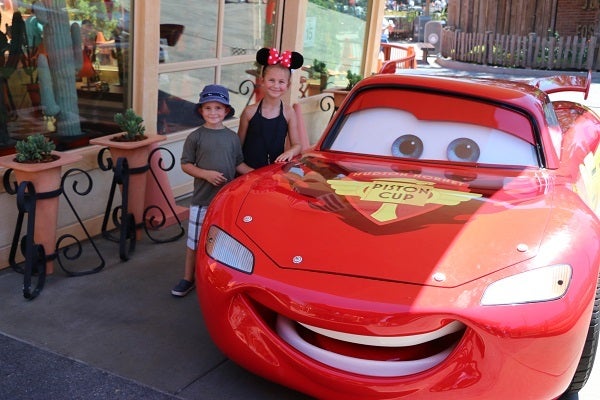 Cars Land, California Adventure Park
Disney magic is alive and well in Anaheim, California. A visit to Cars Land in Disneyland's California Adventure Park is truly like stepping into the movie. Strolling down the main drag in Radiator Springs is amazing. Strolling down the main drag in Radiator Springs once the sun sets is nothing short of incredible. My son was five on our visit, and I think I could actually see the circuits in his brain click into overdrive.
Not only can you have your picture taken with Lightning McQueen, he talks.
And then he drives down the street.
And then Mater comes along.
At one point, DJ rolled up and started playing music. Soon, there was a dance party on the street and DJ busted out some moves of his own. If you look closely at the picture below, you can see how a Kindergartener looks when his mind is officially blown…
One of our favorite things about the first Cars movie was that it was a Disney movie that was new to us, too. We have come to know and love the characters and their stories together as a family, and being inspired by movies we love has added a new level of wonder to our family vacations.
A version of this article first appeared here.
Popular in the Community