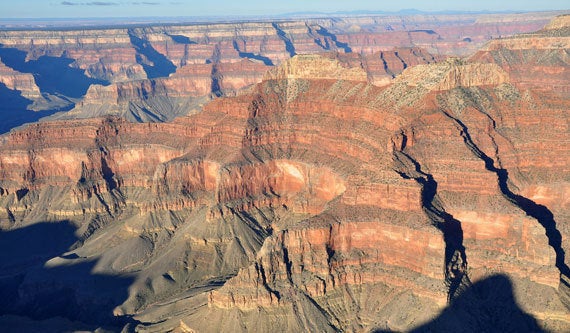 The
, in northern Arizona, attracts over 4 million visitors each year from all over the world. While the canyon seems bottomless, it is actually a mile deep and 277 miles in length, according to park sources. Some family vacationers opt to hike to the bottom, which is a nine-mile trek and requires stamina as well as advance reservations. Others are content to just remain at the top and gaze in awe at this natural wonder of the world. Whatever your pleasure, all family vacations in Arizona should involve visiting the Grand Canyon.
was created by the construction of Hoover Dam on the Colorado River back in the 1930s. It is actually a large reservoir that is located behind the dam close to the Arizona/Nevada border. Lake Mead is a huge watersport and recreation area with 550 miles of shoreline. Families can fish, take cruises, water ski, jet ski, go boating, windsurfing and even rent a houseboat at various marinas. It is the largest man-made lake in the United States.
This
is considered one of the best Native American Museums in the country according to countless Arizona travel guides. All exhibits in the Heard Museum depict the life and culture of Arizona Native Americans from pre-Columbian to the present day. Many of the exhibit items have been donated and they showcase the art and culture of all the major tribes from the Southwest.
This
and research center spans 47 acres and has a sacred Indian site, Hedgpeth Hills. The petroglyph site has over 600 boulders with petroglyphs. The Deer Valley Rock Art Center has an interpretive video that explains the petroglyphs. There is a gift shop on site as well as tables and seating for picnics.
This Phoenix
has been around since 1959 and all their products are proudly made in the USA. The Stuffington Bear Factory gives public tours that show visitors how they make their stuffed animals -- by hand. The guided tour explains the entire process, and at the end you can purchase your own bear or stuff one yourself.
Related