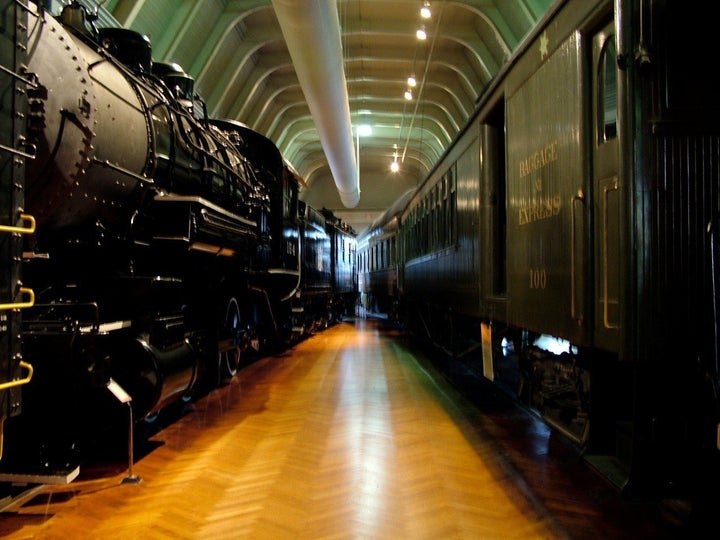 Located on the Ford Motor Company's sprawling campus in Dearborn, Mich., the
offers a fun and interactive run through the history of the automobile, aviation and other forms of transportation. Sensory overload is easy to come by in a huge, one-floor display space with 40-foot ceilings. The Automobiles in American Life exhibit is closed through December 2011 for a makeover, but other exhibits make the Henry Ford Museum well worth a long visit. The Heroes of the Skies exhibit highlights famous planes, aviators and artifacts — like the chair President Abraham Lincoln was sitting in when he was assassinated — and automobile enthusiasts will love seeing the collection of presidential limousines exhibited here.
A relatively new jewel in the downtown Detroit skyline,
, home of Major League Baseball's Detroit Tigers, is a must-see for baseball fans — even when the team is out of town. During the summer, the ballpark offers scheduled tours which include the visitor's clubhouse and dugout, the Ernie Harwell Media Center, the Detroit Tigers Walk of Fame, the party suite and the batting tunnel. zzzthe Tigers play 81 home games per year — even more if the team does well enough to make the American League playoffs.
A tour of the
is fun and informative given the rich history of the former headquarters of the record label. Music legends such as Stevie Wonder, The Temptations and many others launched their careers here and recorded their top hits in the now-famous Studio A. The iconic "Hitsville U.S.A" sign on the front of the modest structure is a Detroit landmark.
After closing abruptly in August 2009, the
is back with new and refreshed exhibits and numerous interactive activities. Now under the management of the Detroit Science Center, the third-oldest children's museum in the country is now home to more than 100,000 artifacts. With free parking, low admission rates and frequent indoor and outdoor specials events and block parties, the Detroit Children's Museum is one of the most accessible and affordable tourist treats in Motown.
Evolving quickly from its original 1970 storefront digs, the
now offers numerous family friendly, interactive exhibits and special events. The center includes the four-story, 67-foot-wide Chrysler IMAX Dome Theatre, which shows films such as "Dinosaurs Alive!" and "Sea Monsters: A Prehistoric Adventure." A single admission includes the museum's hands-on exhibits, entry into the center's high-tech planetarium and one IMAX film.
Popular in the Community