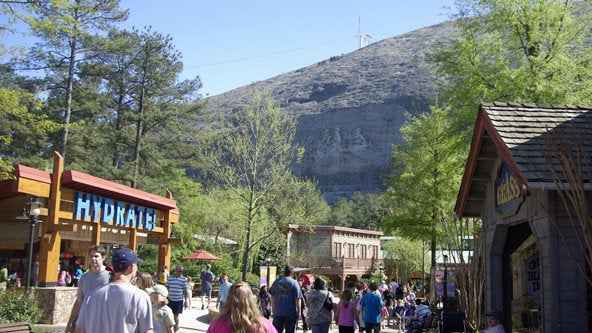 in Georgia isn't just another amusement park — it's an adventure park. Located just 15 miles from downtown Atlanta, visitors can rock climb, take on the
, watch shows, or ride one of the many park attractions, like the
or the
.
Opened in 1978, the
offers a rare, behind-the-scenes look into the magical world of puppetry. Whether guests stop in for a show, a tour of the museum (which houses a large number of Jim Henson's amazing creations) or a creative workshop, the center will not disappoint. It is the largest non-profit organization dedicated to puppetry in the United States.
At
, children use creative play to learn about the world around them. Kids can learn about fruits, vegetables and balanced meals by shopping in the simulated
, or use problem-solving skills to enjoy the
exhibit, where children hone lifelong skills while having fun. Imagine It! offers interactive, engaging year-round exhibits as well as special exhibitions throughout the year.
is a contemporary art museum with a range of collections to suit different tastes. Alongside exhibitions of notable artists, the Jepson Center houses the 3,500 square foot ArtZeum, an interactive art museum where children have the opportunity to learn about art by actively participating in it.
is a fun experience for the whole family. Combining a relaxing walk through historic Savannah with a guidebook full of clues, the safari leads families on a 90-minute walk to look for exotic animals in Savannah's famous architecture. Girl Scouts can even earn a badge after completing the tour.