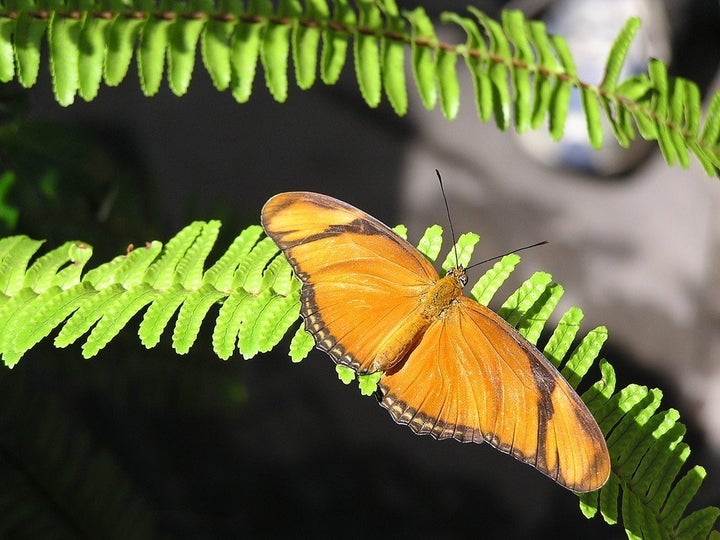 Nestled downtown in White River State Park is the
, which is accredited as a botanic garden and aquarium as well as a zoo--the first attraction to accomplish this triple play. The zoo includes four living habitats or "biomes," including the Forests Biome, Oceans Biome, Deserts Biome and Plains Biome. Speedy cheetahs, tree-grazing giraffes and majestic elephants are some of the popular residents of the Plains Biome.
The
combines a 50,000-square-foot water park open year-round with a family-friendly hotel with enough business amenities to make it easy to get a little work done during drier moments. Hotel packages include four waterpark wristbands so family members can zip through the Tropical Twist body slide, shoot through the Raging Rapids tube slide or just relax in one of the quieter zones. The hotel offers wireless Internet, breakfast for four family members, a fitness center and parking, all free of charge. Non-hotel guests can purchase wristbands on a space-available basis.
The
is the largest children's museum in the world, encompassing 472,900 square feet and holding more than 120,000 artifacts. The museum, founded in 1925, offers a wide range of fun exhibits, including the Dinosphere: Now You're in Their World, Barbie: The Fashion Experience and the Biotech Learning Center. Scheduled exhibits include Frogs: A Chorus of Colors, a collection of the brightest and most colorful of the hoppy amphibians from around the world.
In addition to being the home of The Indy 500, the world's most famous automobile race, the
happens to be the world's largest spectator sports facility. It seats 250,000 racing fans in its 1,025 acres and boasts a 2.5-mile oval track which was originally paved with 3.2 million bricks. With the exception of a yard-long strip near the start/finish line, the entire track has been covered with new surfacing. Narrated bus tours of the track and an in-depth grounds tour of the facilities are available when there are no races or other events.
Well within driving range is
's Lafayette, Ind., assembly plant, where some of Subaru's passenger car models like the Outback, Legacy and Tribeca are built. The free tour includes a view of the stamping process, where raw steel is muscled into the basic frame of a car; the body assembly area, where 860 robots weld the cars together; the paint shop and the trim and final areas where workers install more than 5,000 components into each car. Visitors will be able to watch the cars roll off the assembly line as they pass through the Tester Line.