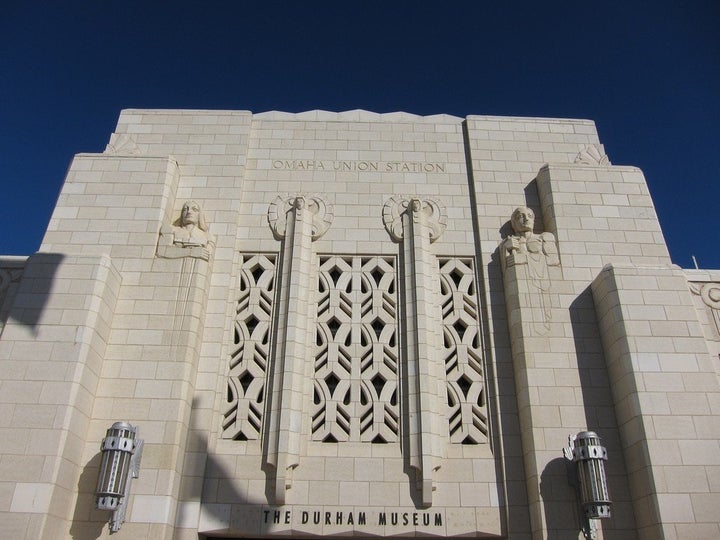 Families can visit the jungle and the desert in the same day at Omaha's
, which boasts an interactive gorilla exhibit and a 13-story desert dome. The indoor-outdoor Hubbard Gorilla Valley habitat even has pop-up bubbles so kids can get up-close and personal with the gorillas who roam free. The
exhibit brings the deserts of the Southwest U.S., southern Africa and Australia to Omaha. It features indigenous plant and animal life in a desert landscape inside a 13-story glazed geodesic dome spanning an acre.
The
in downtown Omaha is a restored warehouse district in downtown Omaha filled with historic architecture, brick streets, galleries, coffee shops, restaurants, pubs and one-of-a-kind shops. Visitors can wander through this cultural hub in search of antiques, art, candy or an outdoor cafe.
is a popular spot and the street musicians keep locals and vacationers entertained.
Housed in a beautifully restored Art Deco train station, the
highlights Nebraska's culture, history, science and industry. At the Baright Home and Family Gallery, visitors can see a 1915 storefront grocery store and reproduced workers' cottages, highlighting typical housing of blue collar workers in Nebraska from the 1880s to 1915. The O-scale model train set and a fully operating soda fountain are two popular attractions.
With one look at this outdoor retail store's mammoth parking lot filled with buses, RVs and cars, visitors can see that it's a destination for families on vacation. Not everyone goes to
for their wild boar, bison and elk sandwiches, but gazing at the trophy animal displays and large aquariums are a must. Whether visitors are into boating, camping, fishing, hunting, hiking or just want to know how to make beef jerky, this is the place. It's located in the Omaha suburb of La Vista.
The
is all about hands-on activities and exhibits. From a science and tech center bubble show to Sandy's Splish Splash Garden and an Imagination Playground, the 45,000-square-foot museum caters to any child looking for fun. A popular exhibit is Recollection, where a projector puts kids' image on a large screen surrounded by high-definition patterns and color.
Don't let the name fool you.
is not really a giant pizza machine but a 60,000-square-foot family entertainment center that churns out pizza, games, wild rides, bumper cars, go-carts, glo-golf, mini-bowling, movies, cartoons, themed dining rooms and a buffet. It's big, it's loud and based on the large daily crowds of locals and vacationers that visit, it's safe to say it's fun, too.
Related