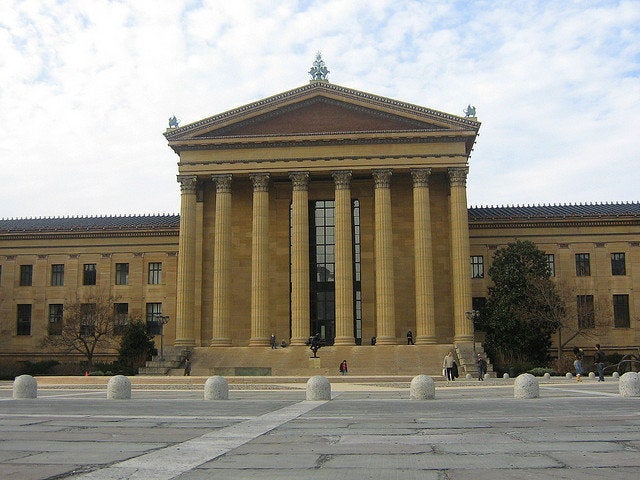 The
features more than 225,000 pieces in its vast collection, stretching back to the first century A.D. It includes items from Europe, the United States and the medieval era. Guests can discover modern art exhibits, clothing collections gathered throughout time, classical posters, embroidery and ceramics. Audio tours are also available.
The
offers kids the chance to explore, discover and learn in a fun environment. The museum features six interactive zones where kids and parents are encouraged to play and learn about science, the environment and more. Exhibits include Flight Fantasy, where kids learn about flying machines, Roadside Attractions, where kids learn about cars and the rules of the road, and River Adventures, which teaches kids about science, nature and weather.
The
is Philadelphia's major science museum, and one of the oldest in the United States. There are many things to discover and do in the museum. The museum offers guests the chance to experience flight simulators and sky bikes. The first floor offers a large Kid Science exhibit, where children discover science through a fictional journey. The second floor features air shows, while the third includes Sir Isaac's Loft, where visitors can discover scientific facts that were proved through experiments.
America's first zoo, The
sits on a 42-acre Victorian garden. The zoo features 1,300 animals, including a number of rare and endangered species. While visiting the zoo families can see big cats, zebras, giraffes, rare primates, endangered turtle species and penguins. The zoo also includes rides for kids, such as a Rainforest Carousel, Camel Safari and a giant Zooballoon, a hot-air balloon that flies over the animals.
The
offers free self-guided tours with no reservations necessary. While other U.S. Mint locations require background checks to gain admission, the one in Philadelphia is open for stress-free 45-minute tours. There are video stations throughout public areas, and exhibits set up to teach the history, coinage and current programs of the center. While touring, visitors can also witness the actual coining operations from 40 feet above the factory floor.
Related
Popular in the Community