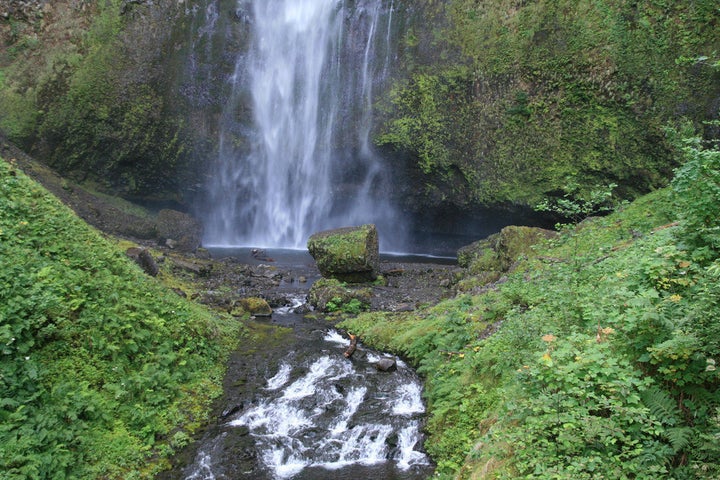 Family vacations in Portland can be rewarding experiences or absolute disasters -- it all depends on pre-trip homework. To make planning easier, we've done all the preparation. As part of a Huffington Post Travel series on traveling with children, here are recommended attractions for those planning Portland family vacations.
Multnomah Falls
A quick 30 to 40 minute drive from Portland, Multnomah Falls is one of the supreme natural attractions of the Northwest region. One of the tallest falls in the U.S. - the drop is over 600 feet - the scenic area is open all year round for visitors. Bring a pair of hiking boots and follow the trail that runs from the Multnomah Falls Lodge to the raging waters at the top.
Address: 50000 Historic Columbia River Hwy., Corbett OR 97019 Phone: 541-308-1700 Hours: There are no posted hours. Price: Free.
Portland Children's Museum
Portland Children's Museum is a fantastic spot to engage little ones no matter what time of year you visit. The large space in the hills of southwestern Portland boasts fun events and a bevy of hands-on activities for children of every age group. With the Oregon Zoo and the Hoyt Arboretum sitting right next door, you can easily spend a full day without anyone complaining of boredom!
Address: 4015 SW Canyon Rd., Portland, OR 97221 Phone: 503-223-6500 Hours: The museum is open daily from 9 a.m. to 5 p.m. On Thursdays the hours are extended until 8 p.m. On the first Friday of every month, museum admission is free from 4 p.m. to 8 p.m. Price: General admission, $9; seniors 55 and older, $8; military, $8.
Oregon Zoo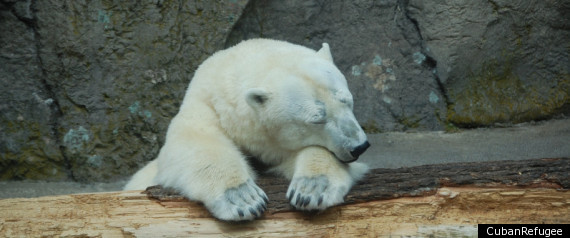 The Oregon Zoo is located just outside of Portland's downtown center and is easily accessible by public transportation or car. It's well worth the drive, especially with the brand new Predators of the Serengeti exhibit and beautiful Pacific Shores exhibit, which highlight the animals and landscape of the Northwest.
Address: 4001 SW Canyon Rd., Portland, OR 97221 Phone: 503-226-1561 Hours: The hours vary depending on the time of year. Please visit the website or call for more information. Price: Adults, $10.50; children, $7.50; seniors, $9.
Oregon Museum of Science and Industry
The Oregon Museum of Science and Industry is open all year round and offers many permanent and revolving interactive exhibits, an IMAX theater and a planetarium. Be sure to take a swing through the U.S.S. Blueback submarine, a fast attack vessel that has been featured in movies like "The Hunt For Red October".
Address: 1945 SE Water Ave, Portland, OR 97214 Phone: 800-955-6674 Hours: The museum is open Tuesday through Sunday from 9:30 a.m. to 5:30 p.m. Price: Adults, $12; children, $9; seniors 63 and older, $9.
Oregon Nikkei Legacy Center
The Oregon Nikkei Legacy Center pays tribute to the history of Japanese-Americans in the Northwest and beyond. The space features art, artifacts and plenty of information about the Asian diaspora.
Address: 121 NW 2nd Ave., Portland, OR 97209 Phone: 503-224-1458 Hours: The center is open Tuesday through Saturday from 11 a.m. to 3 p.m and Sundays from noon to 3 p.m. Price: Suggested donation, $3
Franz Bakery Tour
Do you have a big family or a group of friends joining you on your Portland adventure? Then take a tour of the Franz Bakery! You'll get a firsthand look at how your favorite bread goods are baked, packaged, and shipped to stores around the U.S.
Address: 340 NE 11th St., Portland, OR 97232 Phone: 503-232-2191 Hours: Call ahead for tour times. Price: Free.
Portland Rose Festival
Culminating in the Grand Floral Parade, Portland's Rose Festival pays tribute to the city's long tradition of growing and cultivating the titular flowers. Down on the waterfront, you'll find an amusement park (set up just for the festival) that boasts concerts, rides for people of all ages, and booths selling food items both healthy and decidedly unhealthy.
Address: Portland, OR Hours: The festival is open from late May through Mid-June. Price: The prices vary depending on the event.