You already travel regularly with your kids. You know that family travel can be eye-opening and foster better global understanding. Taking your children out of their home environment -- near or far -- broadens their minds and discourages prejudice. Are you ready for a volunteer vacation? Here's what you need to know before volunteering abroad with kids.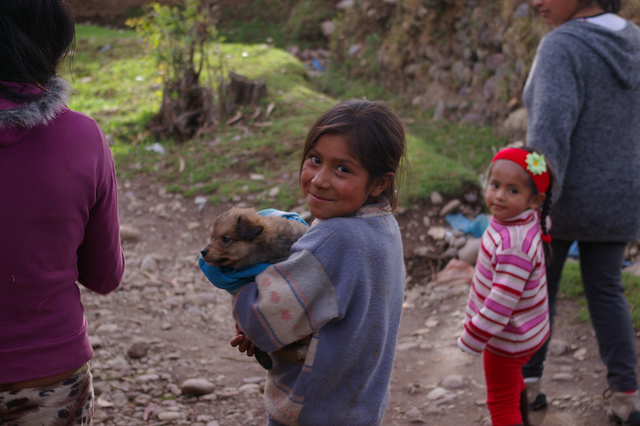 Volunteer travel can take many forms, but always involves traveling for the purpose of lending aid or volunteer effort in the country of your destination. Of course, parents can arrange volunteer efforts independently as part of a family trip itinerary, but most volunteer vacations are planned well ahead of time through a volunteerism travel organization. Whether this style of family travel is right for your kids depends on multiple factors:
1. The age and maturity of your children. Ideally, your kids are tweens or teens. Why? Volunteer vacations involve providing aid in many forms, from manual labor to skilled assistance. Kids need to be old enough to follow instructions and be of help, but also mature enough to see the bigger picture: they may be working hard serving food or cleaning up a field of debris, but this effort will have lasting results. Also consider the environment your children will work in and the situations they may witness while volunteering abroad: are they ready (and emotionally prepared) to see poverty or need up-close? While being part of the solution is very beneficial to kids (and adults!), children need to be developmentally ready.
2. Cost. Volunteer travel is not cheap, as counter-intuitive as that fact may be. Likely, you'll spend almost as much to volunteer as you would to experience the destination as a tourist. The upside: nearly all volunteer programs are all-inclusive, minus airfare. Some volunteer trips, especially those attended by groups (such as schools or churches) offer ways to fund raise pre-trip.
3. How much time you have to travel. Most volunteer travel experts recommend planning a trip itinerary that includes time to vacation as well as time to volunteer. Schedule at least two weeks for your trip: one week of sightseeing and vacationing followed by one week of volunteerism. Don't be afraid to enjoy your destination: everyone will benefit from downtime, and tourism dollars assist the destination economy (and its residents).
4. Passions or interests of your kids. Not all volunteer vacations are outside the U.S. There is need within the states as well. Pursue a volunteer vacation that is inline with your children's interests. For instance, if your child loves animals, consider a trip aiding marine mammal rescue, or if your kids have a passion for the outdoors, get your feet wet with a trip maintaining trails or landmarks with your local state park system or REI store.
5. Remember that volunteer travel is not the only way to help. While volunteering abroad can be a great experience for families with older kids or parents with a skill set that would be of particular use, such as home building or medical expertise, it's not the only way to make a difference. If you have a limited travel budget or time, there are other ways to show you care. Volunteer at a city homeless shelter, soup kitchen, or food pantry for the day, or better yet, sign up for one day per month. Alternatively, support global relief organizations that are travel-based, such as Passports with Purpose or help other children broaden their minds through travel with the Passport Party Project.
Good luck in your travels, and above all, celebrate the diversity and educational opportunities wherever you travel with kids.
Photo credit: Flickr/Speculum Mundi