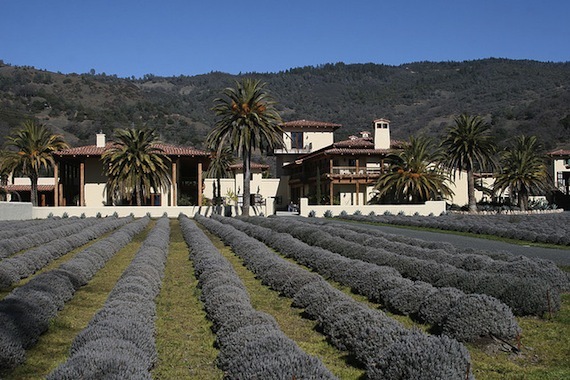 Family owners who intend to pass down their businesses to the next generation are more likely to invest in sustainable practices than non-family business owners, according to a study published in Family Business Review.
The researchers surveyed nearly 400 California wineries and found that transgenerational businesses were much more likely to be eco-certified, including organic and biodynamic certifications. In contrast, family owners who did not intend to pass down their businesses to family members were not more likely to adopt eco-certifications.
For Jim Fetzer, owner and president of the transgenerational boutique winery Ceàgo Vinegarden and formerly of Fetzer Vineyards, sustainability has been engrained into the business model since its inception. The name Ceàgo itself is derived from a Pomo Indian word meaning "grass-seed valley." Fetzer believes this name illustrates Ceàgo's core value of nurturing the land upon which the vineyards grow.
Delmas and Gergaud's study seemingly comes as no surprise to Fetzer. "I think naturally, family-run businesses are a little more sustainable because it's a part of our lifestyle," he said. This aligns with current research showing that family firms typically demonstrate higher levels of corporate social responsibility than non-family firms.
But why is sustainability so essential to Ceàgo? "It's important to us for many reasons," Fetzer said. "We live on the ranch, we try and work in harmony with nature. It's for a better quality of lifestyle and quality of wine."
Two of Fetzer's four children grew up on the property and helped him run it. "If they want to continue farming it, they will step into that role, which my son Barney is currently doing," Fetzer said. Barney is the winemaker at Ceàgo vineyards. Fetzer's daughter Katrina previously worked in sales.
Other reasons that transgenerational businesses seek out eco-certification are plentiful. Family owners develop a longer-sighted approach and recognize the needs of future generations, doing so makes sense economically, eco-certification potentially leads to better quality of products, and the list goes on. Ownership is usually less dispersed for family-run businesses so decision-making is simplified.
Quality is certainly a driving factor for Fetzer. Though some wine connoisseurs are not convinced by the taste of organic and biodynamic wines, Fetzer thinks otherwise. "That was the old generalization, that those wines aren't very good," he said. "And I think some of the first organic wines were not the best quality. But since then, a lot of grapes are being grown organically in the north coast and all over the country, so I think you see a much better example of what fruits can produce into wine."
Fetzer is the first to admit that Ceàgo isn't going biodynamic for the money, though. Grapes are "one of the crops that we don't see a premium for the extra work as you would for other food products," he said.
Though Ceàgo is currently working to regain its biodynamic certification -- a process that takes three years -- after encountering an unforeseeable pest problem, they are continuing to farm sustainably in the meantime. Fetzer is now raising grandchildren on the ranch.
"As a family, we all eat off the property, we built it," he said. "It's not just an eight-hour-a-day job. We pretty much breathe it everyday."
Photo: Ceàgo Vinegarden by Greg Hirson.
Related