Photographer Gabi Cope has an Elf on the Shelf loose in her home ― and she's actually related to her.
Cope has shared photos on Facebook of her 9-month-old daughter Esme dressed as an Elf on the Shelf. So far, the tiny elf has given a go at baking, playing video games and rolling her family's Christmas tree in toilet paper.
Cope told The Huffington Post she started her "Esme on the Shelf" project as a way to put a smile on people's faces during the holidays. She said she knew Esme would make the "perfect" elf.
"We've been told since Esme was born that she has the ability to light up a room the second she walks into it so we thought how fun it would be to share that light and holiday cheer to everyone with daily pictures of her in December," she said.
Esme wears two outfits (red pajamas and a red onesie) for her photo shoots so when one is dirty, her elf shenanigans don't have to stop. Cope made the white collar to complete the elf look as well as the hat, which does not have a fan in little Esme.
"She has learned how to yank her hat off now so that's the new struggle but we are working with it!" Cope told HuffPost.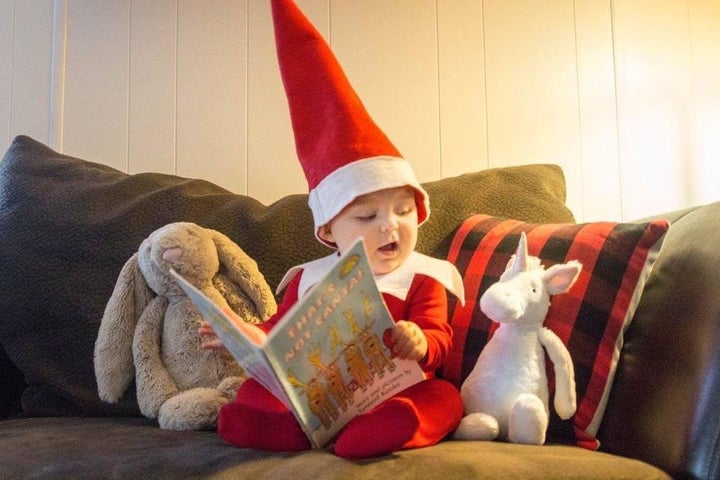 The mom planned on ending the project on Christmas, but decided she will finish up with something special for her Facebook fans on Dec. 26. With one look at her contagious smile, it's clear Esme the Elf loves her photo shoots.
"Typically she's a great sport and really enjoys it!"
See more photos of Esme the Elf below and more of Cope's work on Facebook.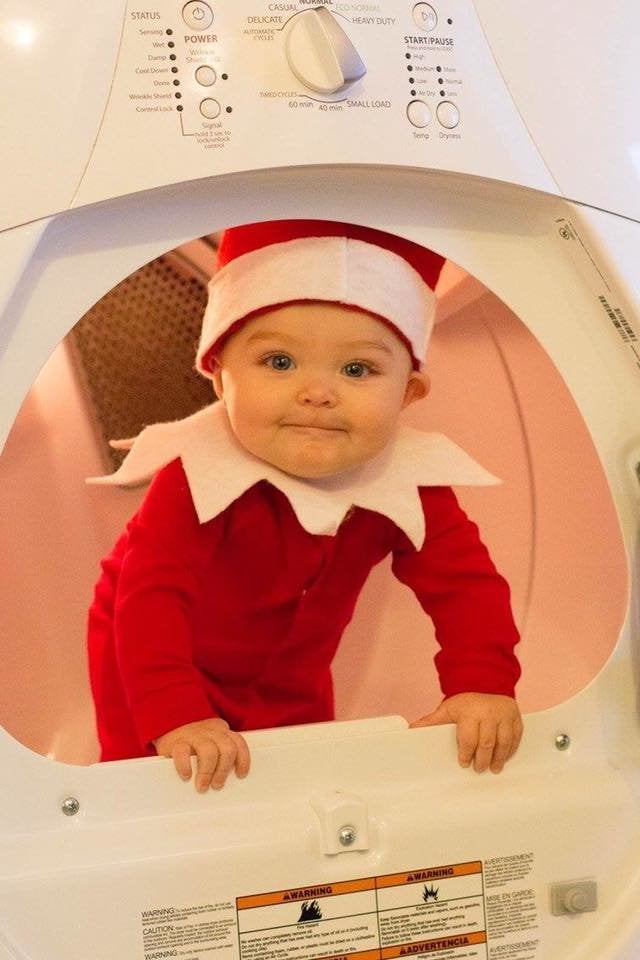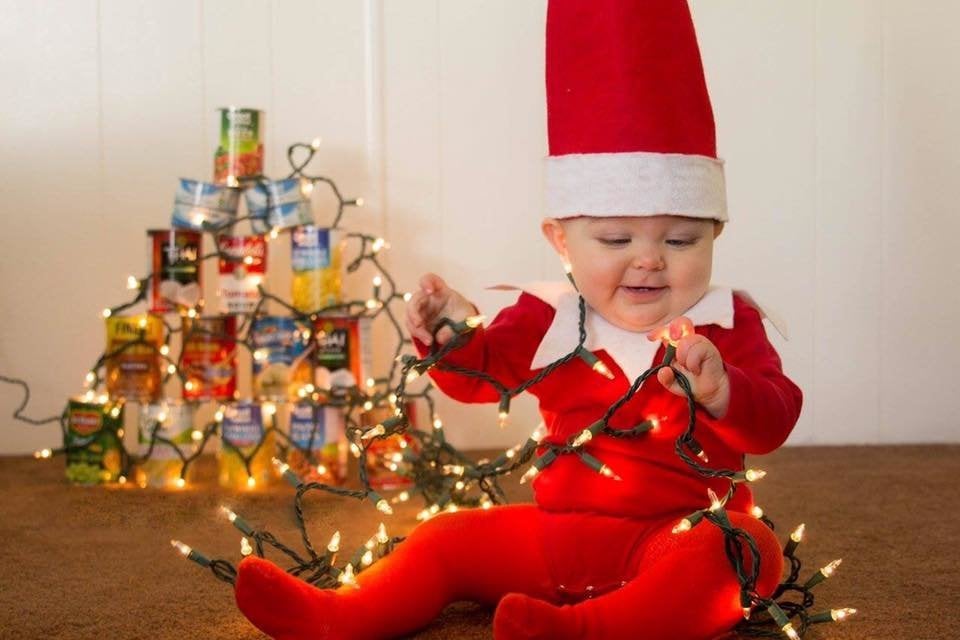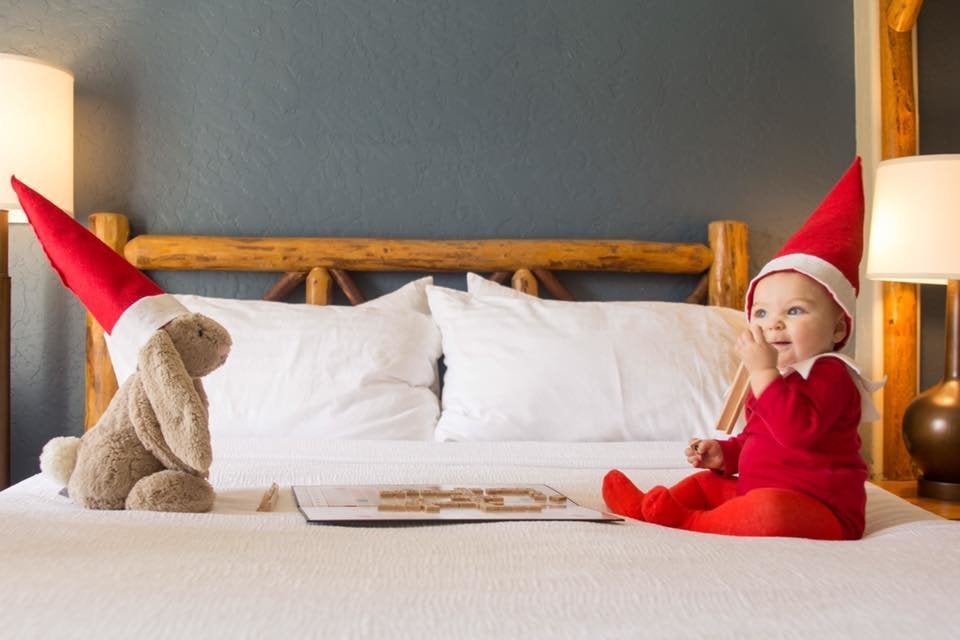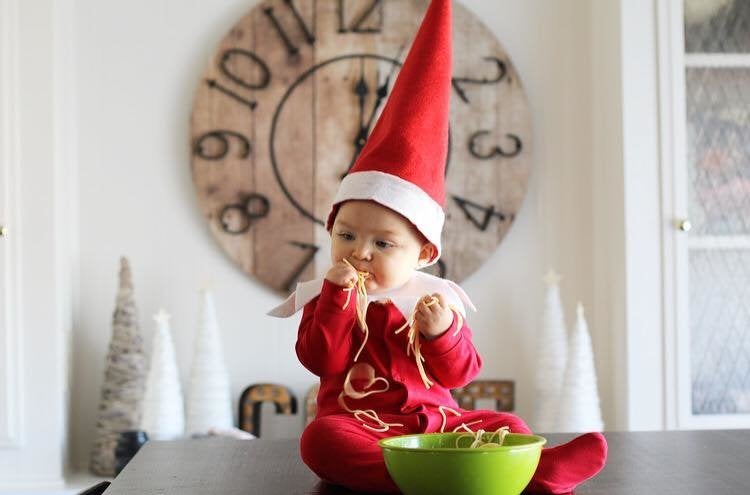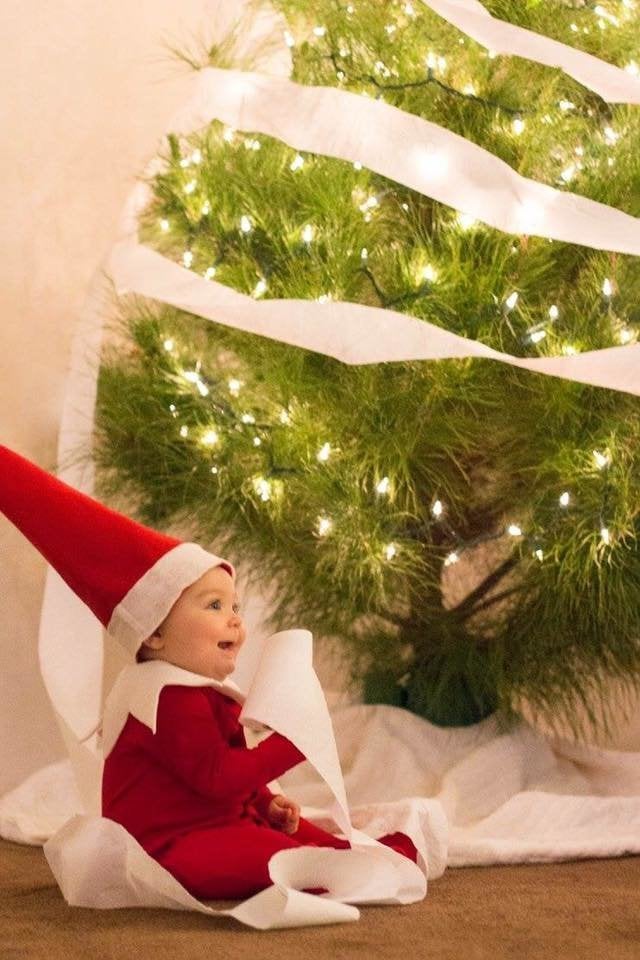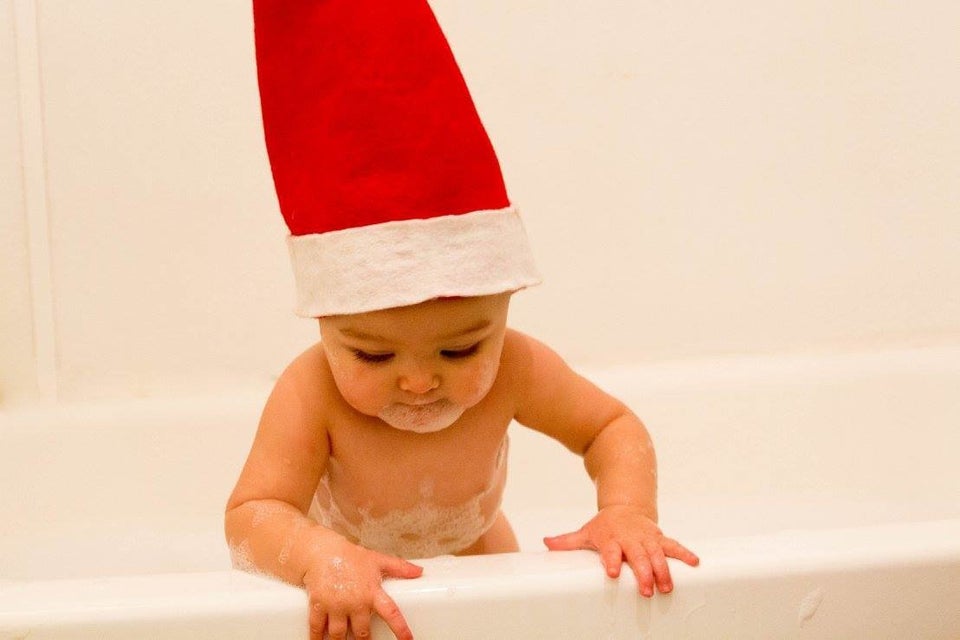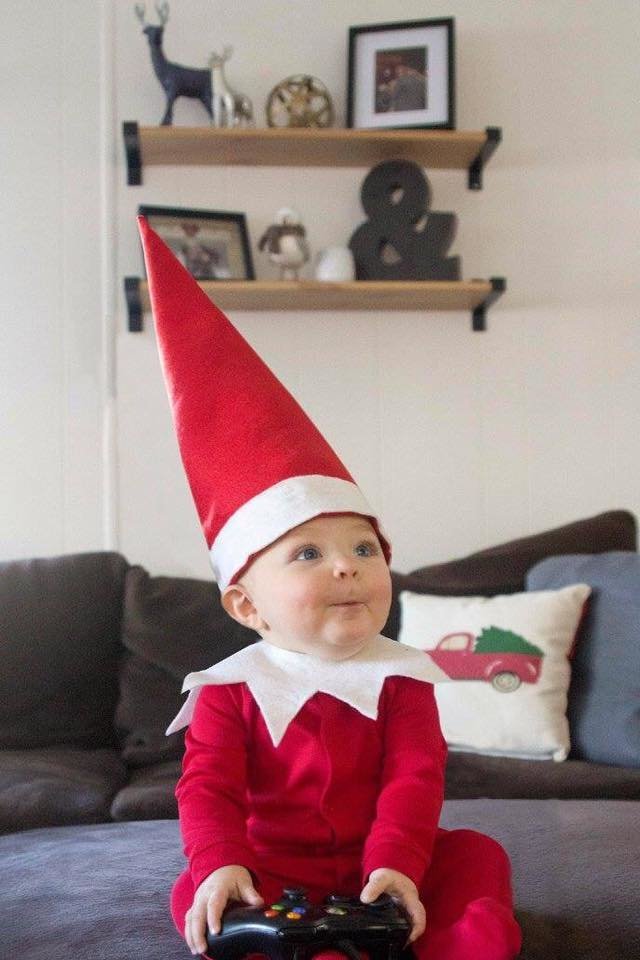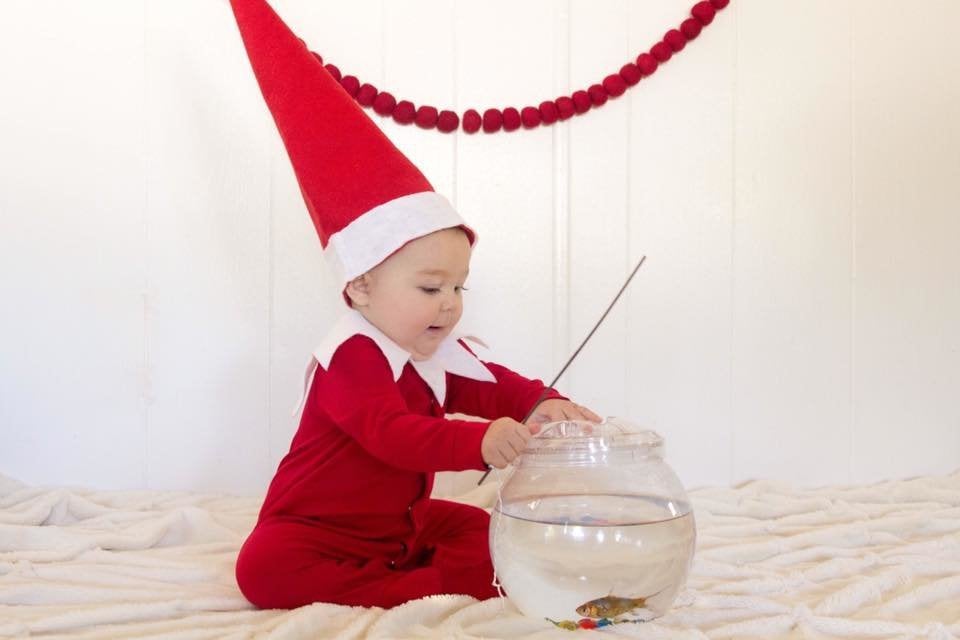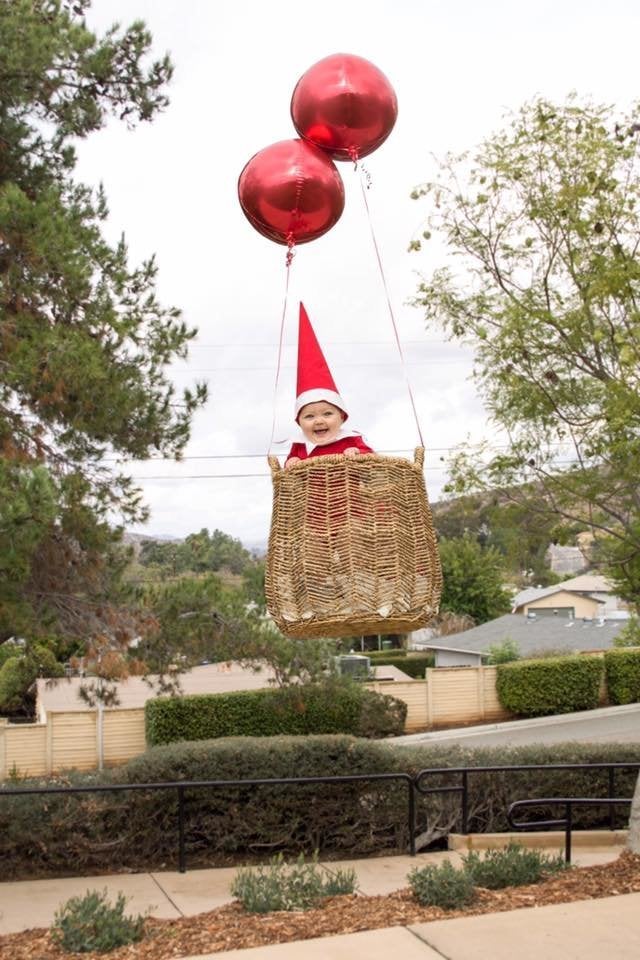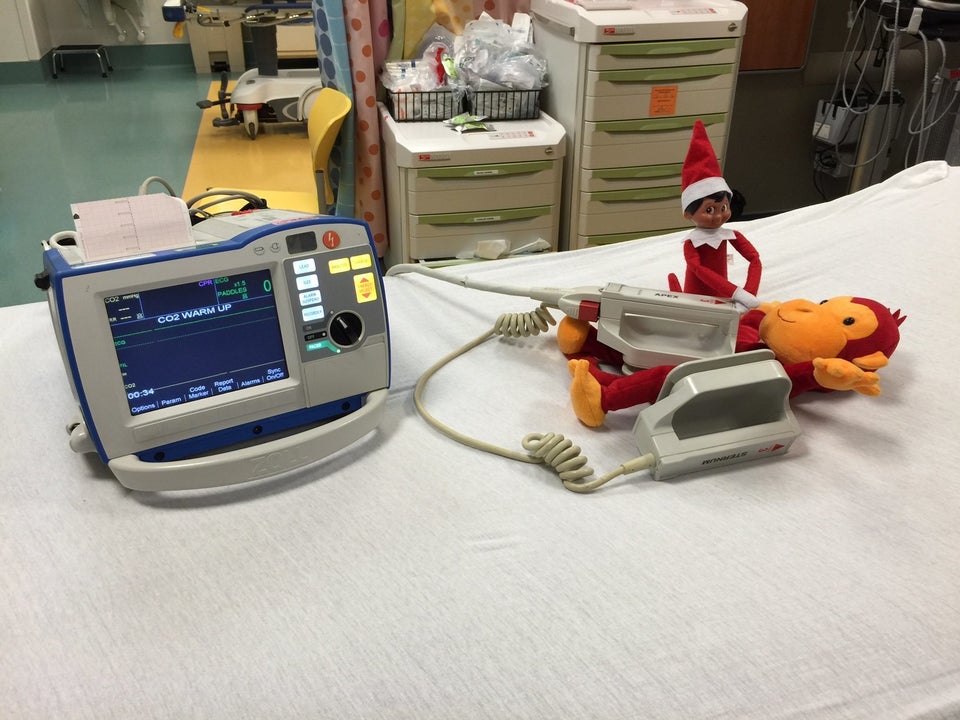 This Elf On The Shelf Brightens Kids' Days In The Hospital