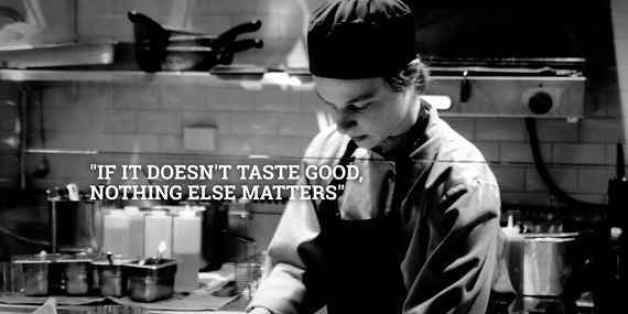 Everyone has things they wish the could tell the younger version of themselves. For many cooks, it's simply to be extra careful when chopping green onions on September 4th, 2009, because you're going to lose a substantial part of your thumb.
But for some broader words of wisdom, we polled a group of famous chefs who've successfully navigated the industry with 10 digits (mostly) intact. Here's the advice they wish they had received early in their careers, and that they hope today's crop of young talent will take to heart.
TONY MANTUANO
Bar Toma (address and info)
Chicago, IL
"It's important to look at tradition and culture for inspiration. Look to the past to move forward. Go and spend time in the region of the cuisine you're interested in. Learn the techniques and how local chefs are modernizing their own culinary traditions. See how people actually live. That experience will certainly come through in your food and help create a unique point of view."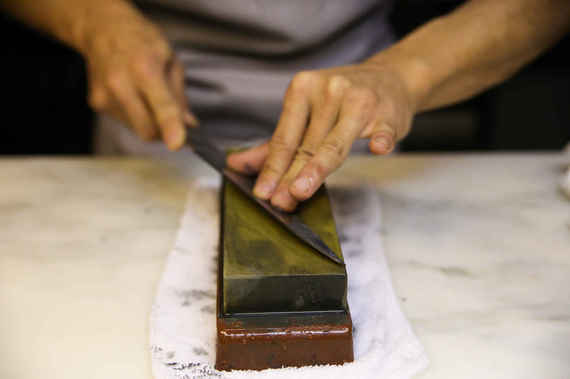 LUDO LEFEBVRE
Petit Trois (address and info)
Los Angeles, CA
"First, make sure to learn how to use a knife. Speed is crucial, because in the kitchen we are always in the weeds."
MINDY SEGAL
Hot Chocolate (address and info)
Chicago, IL
"Keep your head down, ears open, and do not lose focus of the fact that you're working to learn a craft that takes a lifetime to master."
TIM LOVE
Lonesome Dove (address and info)
Dallas, TX
"Learn as much as you can from as many people as you can. Don't worry about the future, just live in the now and work hard."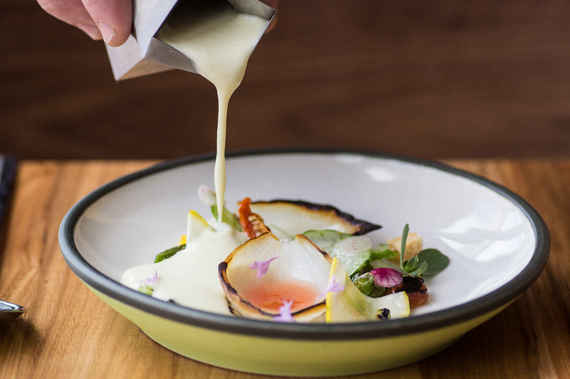 JON SHOOK
Animal (address and info)
Los Angeles, CA
"Go out to eat a lot. It's important to see what others are cooking. It trains and develops your palate, and also offers inspiration. This was the best piece of advice given to me from my first mentor, Michelle Bernstein (of Michy's in Miami)."
VINNY DOTOLO
Animal (address and info)
Los Angeles, CA
"Have fun. Take notes. Listen more than you talk. Travel. Spend all of your money eating food that you're interested in. It will pay you back 100 times over."
TYSON COLE
Uchi/Uchiko (address and info)
Austin, TX
"What we do is a privilege. It's amazing, and we have fun doing it, but sometimes we get too into the process. We can forget that we're all here because we're feeding people, and that we only have the freedom to cook because the guest pays the bill."