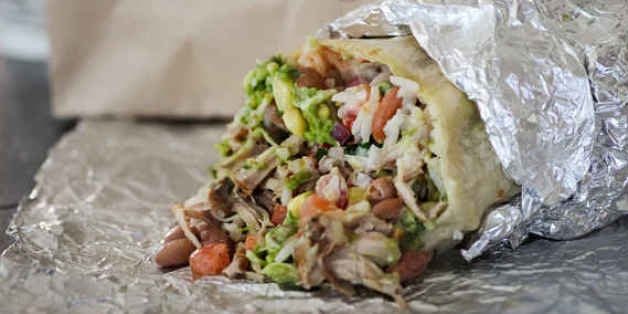 Whether you're a salad-for-lunch office nosher or a ravenous burrito fiend who has a distinct cilantro-lime musk, you've most likely eaten at Chipotle. There are a bunch of different types of people who dine at everyone's favorite fast-casual burrito joint, but who knew that professional chefs counted themselves among the Chipotle chosen?
To get a better sense of what these kitchen titans are considering when they're queued up in front of the sneeze guard, we asked them what their go-to orders are at Chipotle. There's an unusual amount of cilantro.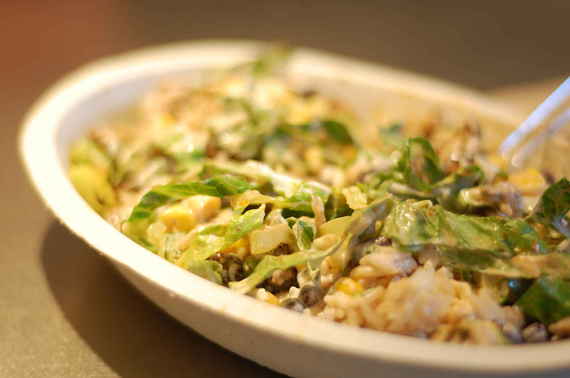 Credit: Flickr/Calvin W
His order: "What amazes me about Chipotle is how willing they are to give away the farm. I shake them down for extra cilantro with the rice, always pork, and both beans for color. I am a big fan of that corn salsa -- load it up, with a healthy dash of the hot one. I don't do sour cream or guacamole... salsa is the only lube I need in this gut-busting machine. I always get a Coke, with extra limes to wash it down."

Zac Young
EXECUTIVE PASTRY CHEF, DAVID BURKE GROUP (info)
New York
His order: "I get the salad because I'm clearly a health nut. I add carnitas, fajita vegetables, and every kind of salsa they have because condiments are king. I also put on extra chili corn salsa because it's my favorite. No beans. I hate beans -- they ruin everything. Oh, and a side of chips, guacamole, and a margarita on the rocks. Because I'm a health nut..."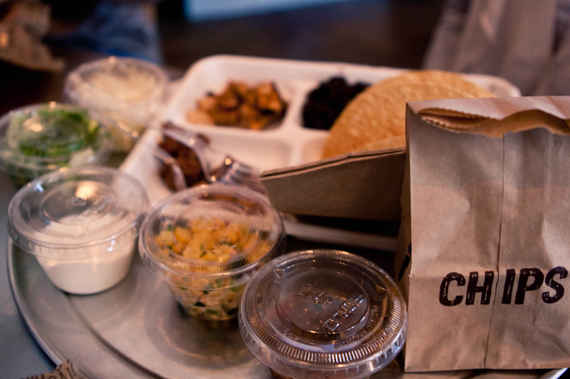 Credit: Flickr/Richard
His order: "I like the crispy tacos. The order comes in threes, and I get two pork, one chicken, all with corn salsa, rice, tomato, pico, and lettuce. I love the crunchy texture of the shell combined with the crisp freshness of the lettuce and the spice of the salsas. I haven't been in a while, but thinking about it makes me want to go back as soon as possible!"

Chris Shea
EXECUTIVE CHEF, DAVID BURKE GROUP (info)
New York
His order: "I just went there and picked up food for my family, which includes a hungry teenager, and they prefer the salads because they are silly. I get a carnitas burrito loaded with everything, and a side of guacamole."