Arbor, a former stray dog, has brought the Las Vegas community together to advocate for the local town shelter becoming a no-kill shelter.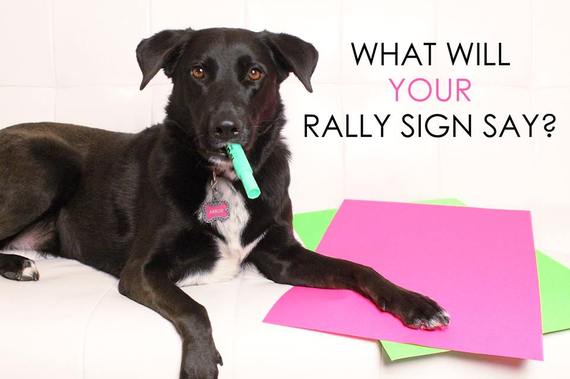 Currently run by the Animal Foundation, a nonprofit, the shelter has had a euthanasia rate of 57 percent -- that is, almost half of all animals they receive are euthanized. Cities that have implemented the no-kill policy, such as Kansas City, Portland, Austin and Reno, have save rates of over 90 percent.
With the Animal Foundation's contract expiring, Arbor's family has been using the dog's Facebook page -- originally used to display Arbor's many talents, like painting with a brush in her mouth -- to advocate for the no-kill cause and get the contract for No Kill Las Vegas.
Arbor and No Kill Las Vegas have already had some success following a series of rallies and a petition drive. On Feb. 17, in a room packed full of No Kill Las Vegas supporters, Clark County commissioners decided to delay a decision to renew the Animal Foundation's contract until March 17, in order to give No Kill Las Vegas time to put in a proposal.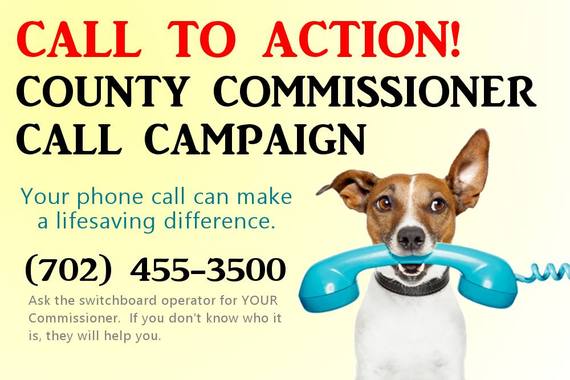 "Arbor has been such an inspiration to us," says Henderson. "It's amazing the difference one dog with a Facebook page can make."
Let us all hope that Las Vegas makes the right decision and does not renew the contract but instead goes with No Kill Las Vegas. We are with you 100-percent, Arbor, and want to thank you for spreading the word about no-kill shelters. Every animal deserves a home, and with your help more animals than ever will get the chance.
Calling all HuffPost superfans!
Sign up for membership to become a founding member and help shape HuffPost's next chapter