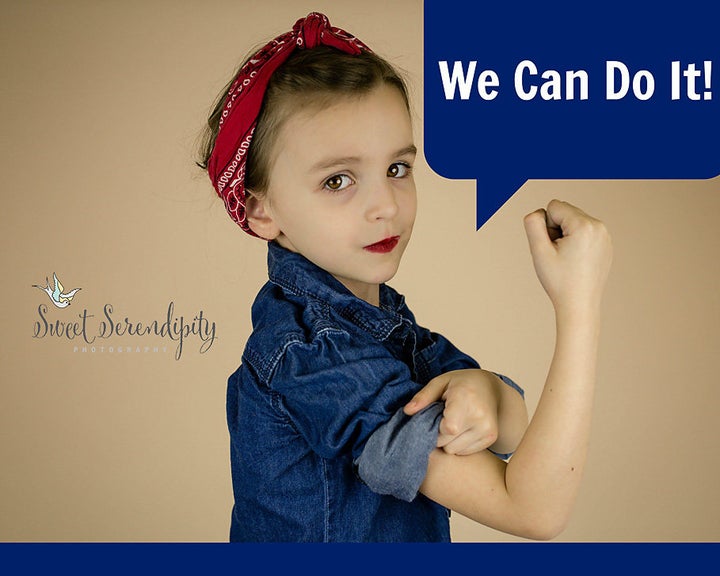 It's official: mom Jessica Solarcyzk has set feminist parenting #goals for all of us by photographing her 5-year-old daughter Emerson dressed as influential women for a sweet and educational photo series.
The series got started when Solarcyzk photographed Emerson as Rosie The Riveter as a gift for her 87-year-old grandmother, who was part of the "greatest generation" and who had always loved Rosie.
After this year's election, the 37-year-old photographer felt inspired to keep the series rolling, and staged a photo shoot with Emerson dressed as such influential figures as Susan B. Anthony, Frida Kahlo, Malala Yousafzai, Amelia Earhart, Virginia Woolf and Eleanor Roosevelt.
She's been choosing the women based on her favorite empowering quotes from them, which accompany the images.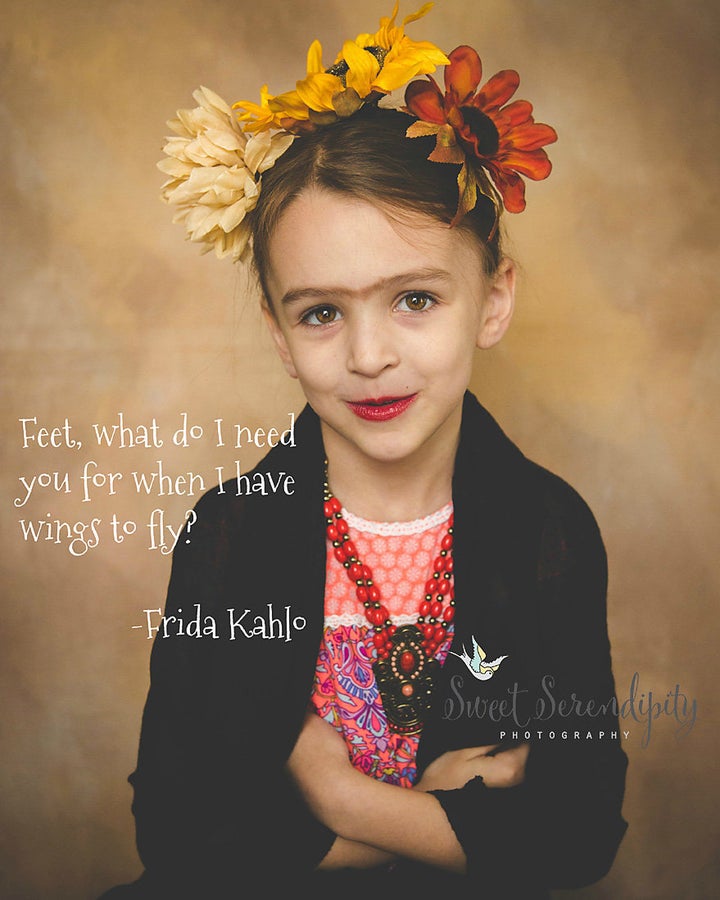 Emerson, who loves dressing up and modeling for her mom, showed early on that she perfectly embodies the spirit of these important women.
"Emerson and I were talking about how she can become anything she wanted to be when she grew up. I was telling her that she had no limits and she could even be president if she wanted to and she told me 'I can do anything boys can do, and I can do it in heels!'," Solarcyzk told The Huffington Post. "That kind of confidence and girl power kind of took me by surprise coming from a 5 year old, and made me super proud!"
So far, Rosie The Riveter and Amelia Earhart have been Emerson's favorite women to embody, because she got to wear red lipstick for the photo shoots. But she's enjoyed learning about all the amazing women who came before her, especially Susan B. Anthony, the photos of which they shot shortly after a mock election at her elementary school.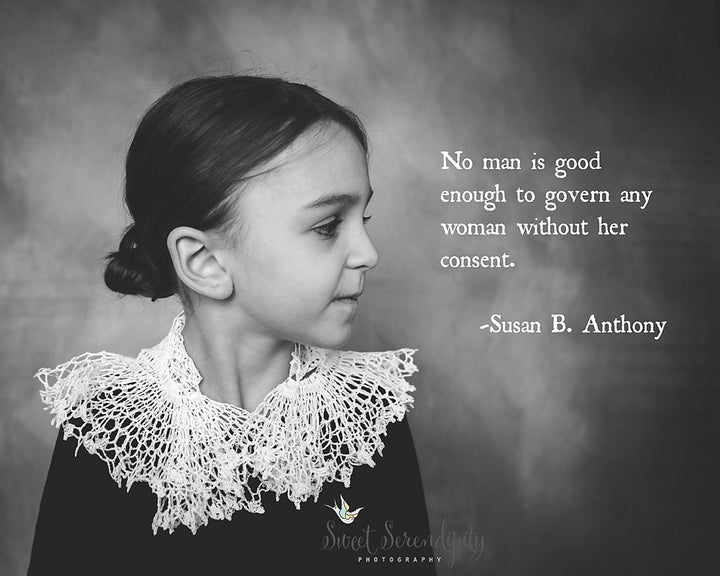 While Solarcyzk describes Emerson as a "girly girl who loves hot pink and zebra print," she says she "doesn't take any crap from her older siblings."
"I have made sure to tell her from the time she was born that she is strong, smart and can literally become anything she can dream," Solarcyzk said.
Up next for the mother-daughter pair? Ruth Bader Ginsberg and, of course, Hillary Clinton... as soon as they find the right pantsuit.