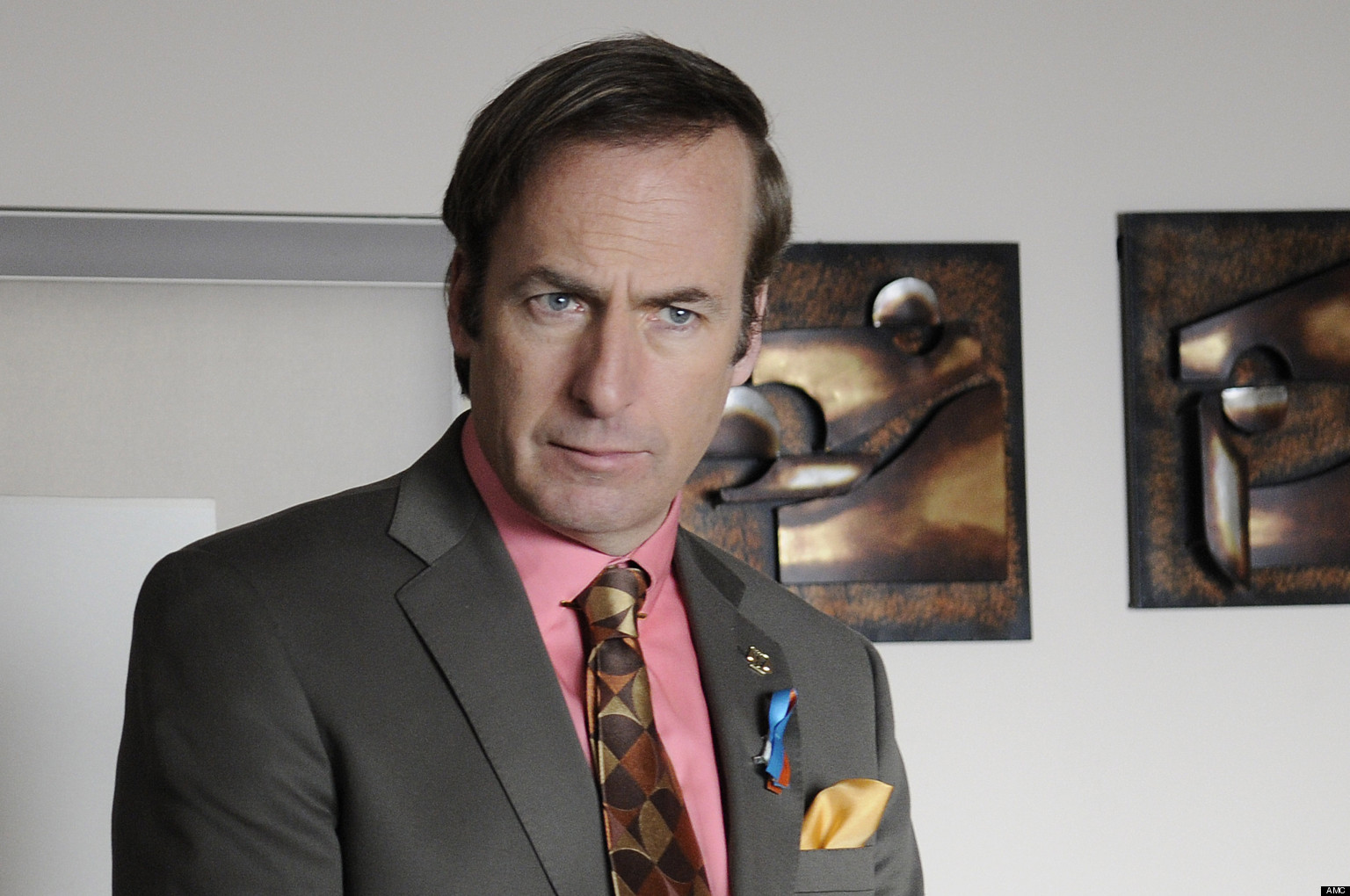 AMC has greenlit a spinoff series for Breaking Bad's breakout supporting character Saul Goodman -- and happier we could not be. So we're hoping that Vince Gilligan and Bob Odenkirk don't mind if we suggest a few juicy frivolous food lawsuits -- all 100 percent real court cases (but don't sue us over that claim) -- that our favorite shady shyster could sink his teeth into.
The Case of the Phantom TV Chef: If Julie & Julia taught us anything, it's that television chefs never die, they simply become marketable brands. So you couldn't really be shocked when the Julia Child Foundation for Gastronomy and the Culinary Arts, which is also in the midst of a lawsuit with Thermador Ovens, recently sued Williams-Sonoma over the retailer's use of Julia Child's name in a line of cooking products. The foundation wants Williams-Sonoma to scrub the J.C. name and image from all its marketing and social-media, and stop using her name in promotional contests.
At Stake: The foundation says the real issue at stake is Julia Child's legacy, especially considering the chef's well-known stance against endorsing products, but it's still in the midst of calculating how much money to ask for.
Memorable Quote: Foundation spokesman Todd Schulkin: "Given the value of today's food celebrities, the value will be in the millions of dollars."
The Case of the Eleven-Inch Footlong: At the beginning of this year, Subway came under fire when photos went viral of a customer rolling out a tape measure next to his supposedly foot-long Subway sandwich, and proving that his meal literally came up short. Lawsuits inevitably followed, with one lawyer estimating that the company essentially cheats its patrons of $142.5 million worth of food every year. Subway responded by pledging to tighten its standards and ensure that a foot equates to 12 inches in each of its more than 38,000 restaurants worldwide.
Status: At the Subway's request, the case was moved to the federal court system in May.
At Stake: On Subway's side, potentially hundreds of millions of dollars, and as-yet-uncalculated costs of instituting a new hoagie-measuring system. On the plaintiffs' side, bigger sandwiches and, presumably, waistlines.
Memorable Quote: Plaintiff Jason Leslie: "They advertise in all these commercials, 'Footlong, Footlong, Footlong,' and now I feel like an idiot. I can't believe I fell for that trick. The sandwiches are anywhere between a half-inch to an inch shorter... I feel cheated."
See more: 25 Ways to Use Sriracha

The Case of the Impostor Nu-Metal Band: In 2005, the mask-wearing members of the heavy-metal band Slipknot took Burger King to court, claiming that the fast-food chain's TV ads featuring a fictional band called Coq Roq were a blatant ripoff of Slipknot's signature, uh, style. Burger King countersued, saying that Coq Roq owed more to makeup-heavy groups like KISS and GWAR, and that if anyone were guilty of unabashedly copying other heavy-metal bands, it was Slipknot itself. Both lawsuits were later quietly dropped, but the real winner was the TV-watching public, because Burger King let the obnoxious Coq Roq ads go off to the great mosh pit in the sky.
Status: Suit and countersuit both dropped.
At Stake: The credit for a particularly schlocky form of heavy metal that already verged on self-parody anyway.
Memorable Quotes: Cease-and-desist letter from Slipknot attorney Howard Weitzman: "Slipknot is a popular 'heavy metal' band."
Response from Burger King attorneys seeking judgment for declaratory relief: "Bob your head/Push out your beak/Bob your head/Shake your lean white meat."

The Case of the Missing Beef: In 2011, an Alabama law firm filed a class-action lawsuit against Taco Bell, claiming that the chain's "seasoned beef" is so full of filler that it doesn't actually qualify as beef under federal guidelines. Taco Bell responded with full-page ads nationwide crowing about its taco filling's 88-percent beef content. The firm later dropped the lawsuit, saying it was satisfied that Taco Bell made changes to its marketing and product info. The company responded by saying it didn't change a thing.
Status: Plaintiffs dropped the case, bad feelings linger

At Stake: Possibly millions in lost revenue from damage to the brand name. Taco Bell officials refused to be specific about what the bad publicity cost them, but spun the way the case played out as reaffirming the quality of its products.
Memorable Quote: Response to the dismissal from Taco Bell: "Thank you for suing us."

The Case of the Anus Burger: In 2007, Carl's Jr. got all anal when rival Jack in the Box rammed a stick up its butt in two TV ads that implied that Carl's Jr.'s much-touted Angus burgers were actually made from cow anus. In one, the Jack in the Box Pinocchio-like mascot refuses to point out where Angus meat comes from on a diagram of a cow. Instead, an actor makes a circular motion and says the word "Angus" in a suggestive way. A California judge denied Carl's Jr.'s request for an injunction against the commercials.
At Stake: Well, just trying saying "Angus burger" now without thinking of that other thing.

Memorable Quote: "Could you point to the ... Angus ... area?"

The Case of the Hot Coffee: In 1992, a 79-year-old Albuquerque woman (that's right, Saul, Albuquerque!) suffered third-degree burns over her thighs and groin when she spilled hot coffee from a McDonald's drive-through while in her parked car. The injuries were so severe that the woman, Stella Liebeck, was hospitalized, had to have skin grafts, and lost 20 percent of her weight. She sued McDonald's for $20,000, but the company offered her only $800, so the case went to trial, and a jury awarded Liebeck a whopping $2.9 million, which a judge later reduced to $640,000. The case, parodied on Seinfeld and widely mocked on late-night talk shows, became synonymous with "frivolous lawsuit." In 2011, the documentary Hot Coffee went into detail about how the case, whose facts have often been distorted, continues to be a flashpoint in the bitter controversy over tort reform.
Status: A plaintiff victory. In the big picture, however, a windfall for tort-reform advocates.
At Stake: $2.9 million. Make that $640,000.
Memorable Quote: Seinfeld lawyer Jackie Chiles: "This is a clear violation of your rights as a consumer. It's an infringement on your constitutional rights. It's outrageous, egregious, preposterous!"

The Case of the Stolen Boobies: In 2003, Hooters filed a $4 million lawsuit against Ker's WingHouse Bar and Grill, claiming that the smaller Florida company had infringed on Hooters' trademark by dressing its waitresses in sexually provocative outfits. The court, noting that Hooters can't claim a monopoly on attractive women, short shorts and tank tops, found in favor of Ker's.
Status: Defendant victory. The judge also ordered Hooters to pay Ker's $1.2 million on the counterclaim.
At Stake: Our right to purchase low-quality buffalo wings from waitress in halter tops and tiny bottoms in colors other than orange and white.

Memorable Quote: U.S. District Judge Anne C. Conway: "Hooters has admitted that the Hooters Girl's predominant function is to provide vicarious sexual recreation, to titillate, entice, and arouse male customers' fantasies. She is the very essence of Hooters' business."