 When Emma Stone was honored as an MTV Trailblazer in 2012, she rattled off the people who had inspired her: "people like Gilda Radner and Bill Murray and John Candy and Charlie Chaplin and the Beatles and J.D. Salinger and Lorne Michaels, who reminds me of the importance of comedy, and Cameron Crowe, whose work consistently reminds me of why I want to be an actor." But she went on to say that she was not following in their footsteps; rather, she was trying to do something original. "They make me want to be more myself," she said.
Stone's message was one worth paying attention to. And it was interesting to hear her name the people who made her want to pursue her dreams, showing that even the biggest stars have at one point or another turned to others for inspiration. Who does someone like Oprah consider a role model? Or back-to-back Oscar nominee Jessica Chastain? Below you'll find 11 noteworthy women -- many of whom have been called role models themselves -- paired with some of the people they've respected, admired and looked up to over the years.
1. Viola Davis
Role Model: Meryl Streep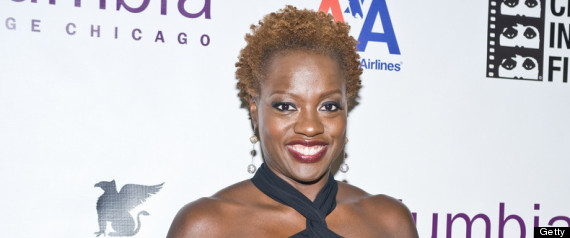 After Meryl Streep presented Viola Davis with a Women in Film Award in June 2012, Davis said she had a "confession" to make. After they filmed "Doubt" together, Streep sent Davis a card that meant so much to her that she kept it. "Okay Meryl, I framed the card," Davis said. This wasn't the first time Davis had expressed her admiration for Streep. She introduced Streep at the 2012 New York Film Critics' Circle awards with high praise. Salon's Andrew O'Hehir described the speech: "She hadn't been looking for a Caucasian role model, she said, but the craft and range of Streep's work on stage and screen had always impressed her ... Streep's example had demonstrated a fearlessness and generosity, Davis told us, that had opened new pathways in her personal and professional life."
2. Sheryl Sandberg
Role Models: Adele Sandberg and Mark Zuckerberg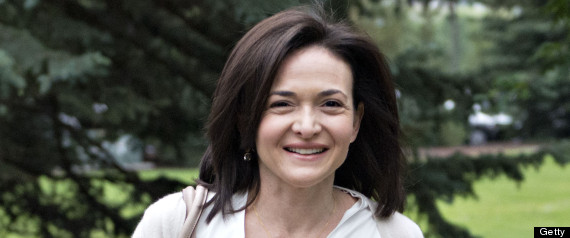 Larry Summers may be Sheryl Sandberg's mentor, but when asked at a March 2013 event about her role models, the Facebook COO and "Lean In" author named two other people who have greatly affected her life. On a personal level, she lauded her mom: "My mom is the most giving woman in the whole world who has done more for me and everyone else around her than anyone I've ever met." And on a professional level, Sandberg says she learned a valuable lesson from Facebook founder Mark Zuckerberg: "Mark looked at me six months into the job five years ago, and said, 'Sheryl, you care too much about being liked. You are trying to please everyone all day long and you can't do it. And if you never say anything that anyone disagrees with, you're not going to say anything at all.'"
3. Michelle Obama
Role Model: Hillary Clinton Michelle Obama has said that Beyonce "could not be a better role model" for Sasha and Malia, but when it comes to her own role models, she's cited Hillary Clinton as a source of support. "I don't think she realizes how what she has done has made what I am doing partially possible," the first lady said at an International Women's Day ceremony in 2012. "So with all the respect and admiration that I can give to her, I will be wherever she needs me to be, whenever she needs me to be there."
4. Jamie Malone
Role Models: Tim McKee and Erik Anderson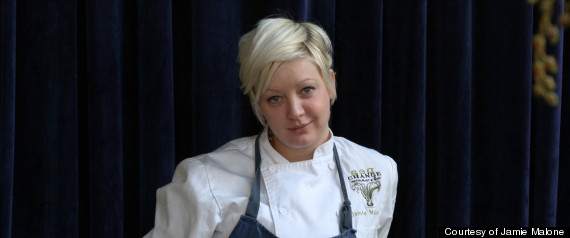 Minneapolis chef Jamie Malone, one of Food & Wine's "Best New Chefs" of 2013, says several people she's worked for have really made a difference in how she approaches her job. "As far as the way I try to run the restaurant and treat people, Tim McKee is a really good role model for me, and I've actually been working with him for eight years," Malone told the Huffington Post in an interview. "As far as cooking and techniques, Erik Anderson, my former chef here at Sea Change, has already been someone I look up to. He's just super-disciplined and really dedicated to learning the craft of cooking."
5. Jessica Chastain
Role Model: Isabelle Huppert Oscar nominee Jessica Chastain says that, despite all the acclaim, she still doesn't feel totally confident or secure -- but that's not a bad thing. In an interview with Indiewire, she called French actress Isabelle Huppert a role model in this regard: "She's constantly challenging herself, and doing theater. She puts herself in situations where: okay, we all know she's a genius and a brilliant actress, she could take the easy road right now. But she doesn't. She's always putting herself in a situation where she goes: 'I've never done this before. Let's see what happens.'"
6. Gabby Douglas
Role Model: Dominique Dawes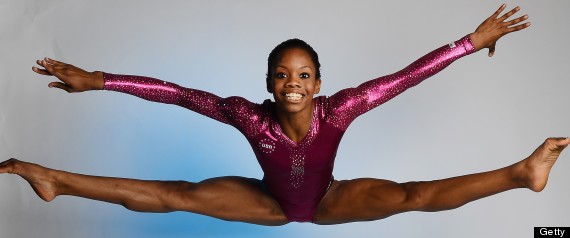 7. Tavi Gevinson
Role Model: Stevie Nicks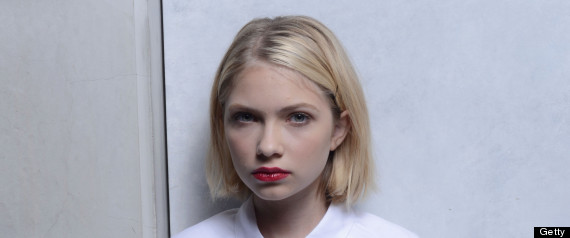 Tavi Gevinson, the teenage founder of Rookie, has talked to lots of awesome women: Emma Watson, Greta Gerwig, Aubrey Plaza… But there's one in particular she considers a hero. ("Minus the cocaine," as she told Refinery29.) Gevinson concluded her March 2012 TED talk by encouraging her audience to just "be Stevie Nicks." "My favorite thing about her -- other than, like, everything -- is that she has always been unapologetically present onstage and unapologetic about her flaws and about reconciling all of her contradictory feelings. And she makes you listen to them and think about them," Gevinson said. Nicks dedicated a song to Gevinson at a concert earlier this year.
8. Oprah Winfrey
Role Model: Maya Angelou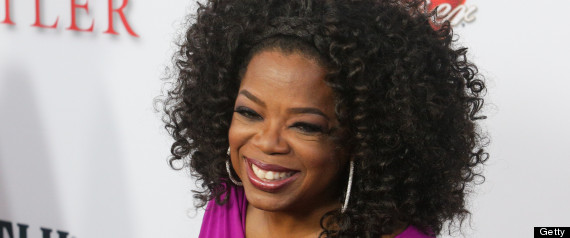 "It is an amazing thing, I tell you, to have a role model and then to grow up to have that role model be your friend," Oprah Winfrey told Larry King in a 2001 interview. She was talking about Maya Angelou, whose 1969 autobiography, "I Know Why the Caged Bird Sings," changed her life. When Winfrey interviewed the author for the May 2013 issue of O magazine, she explained their relationship in the introduction: "Over the years, she has taught me some of the most profound lessons of my life: that when we know better, we do better; that to love someone is to liberate, not possess, them; that negative words have the power to seep into the furniture and into our skin; that we should be grateful even for our trials. She calls me her darling girl, and I call her my mother-sister-friend. And as I soak up her wisdom and marvel at her stamina, I bask in the pure, contagious joy she takes in living."
9. Ricki Lake
Role Model: Oprah Winfrey "No one can replace Oprah," Ricki Lake said in 2012 when asked about the role her new talk show would play in the TV landscape. But that didn't mean she didn't look to Winfrey as a role model. In fact, Lake was very open about the fact that she was going after a certain feeling evoked by the media mogul. "When she was in the audience, running around, had her arm around an audience member, you felt she understood you, related to you, wasn't on any higher level than you," Lake explained. "And you felt like your voice was heard. That's the show I'm looking to do."
10. Lynn Shelton
Role Models: Peggy Ahwesh and Claire Denis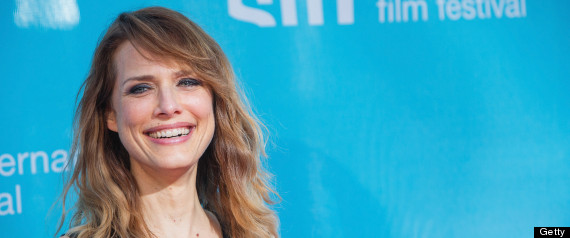 Filmmaker Lynn Shelton says her thesis adviser in grad school, the experimental filmmaker Peggy Ahwesh, had a huge effect on her. "She inspired me to make work that only I could make," she told the Huffington Post in an interview. "When I go see a film, and it may be nothing like my own aesthetic but if it's clearly a film that came out of one person's head – with their team, of course, making it – and it doesn't feel any number of directors could have directed this film, that's the kind of work I would like to make." Shelton also cites filmmaker Claire Denis as a major influence "from afar": "She was 40 when she made her first feature, and yet has this great body of work. And it made me feel like, 'Oh, I can still do this.'"
11. Sheila Taormina
Role Model: Eric Liddell "A role model is someone who you know more about than just their swimming times," Olympian Sheila Taormina told Her Campus in February 2013. Taormina was the first woman to make the Olympics in three different sports -- swimming, triathlon and modern pentathlon -- and she won a gold medal in 1996. Although she called her teammates her female role models, she also singled out Eric Liddell, the athlete who inspired the movie "Chariots of Fire," as someone for whom she has enormous respect: "He was a Scotsman who raced for Great Britain but his Olympic race, the 100-meter dash in track and field, fell on a Sunday and he wouldn't run because it was the Sabbath. The British Olympic committee kept saying, well, this is the Olympics so you can make an exception. I admire him because he had his convictions, you know, he said this is something more important to me than my sport and I'm standing by it. They ended up putting him in the 400 which was on a different day and he won the gold."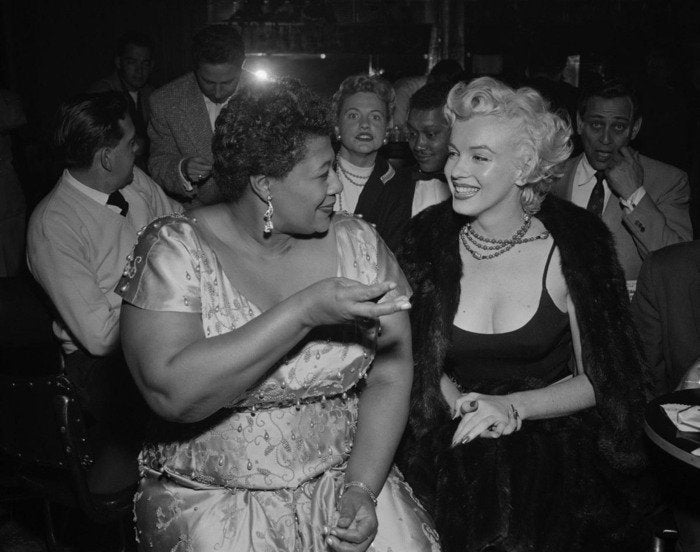 Famous Female Friendships